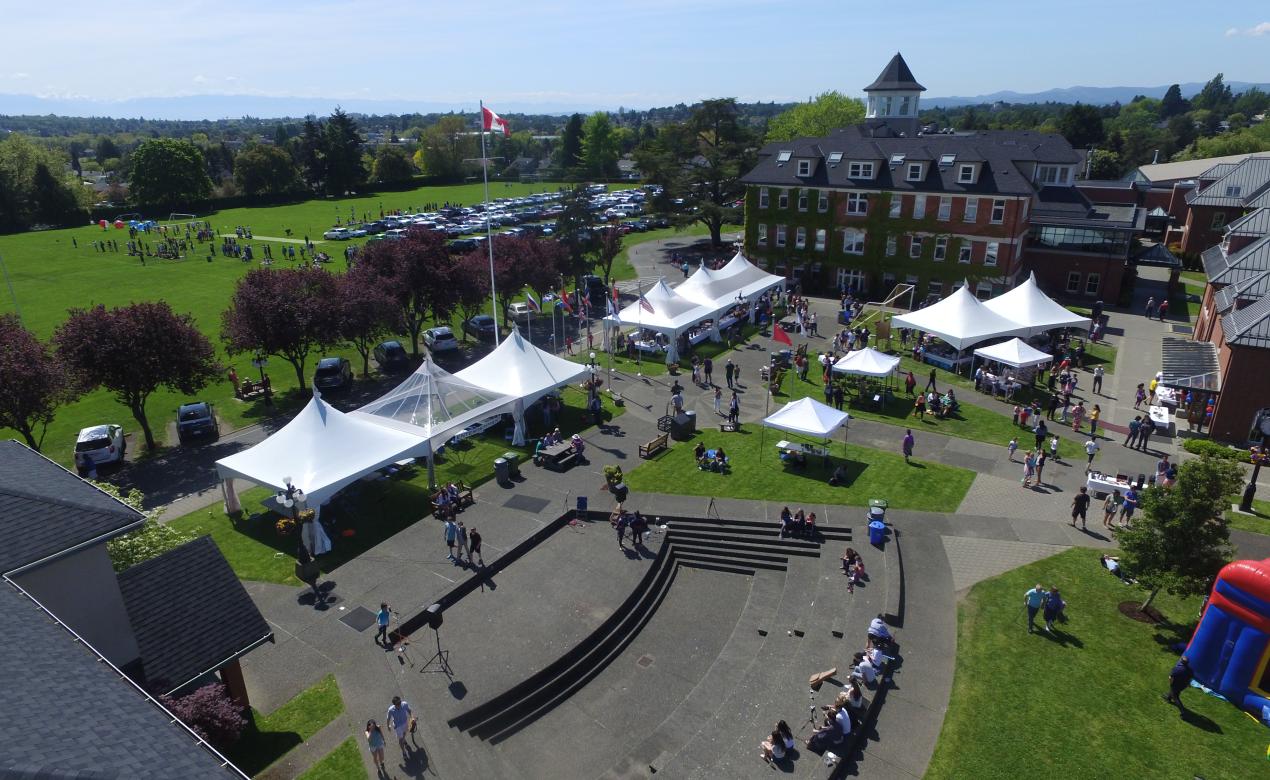 Alumni Weekend is just around the corner and the growing excitement for this three-day community event is palpable on campus!
We are delighted to welcome our community to campus to connect with one another! And although it's called Alumni Weekend, this event is for everyone in our school community!
If you've never been to an Alumni Weekend or want to learn more about what to expect during this year's festivities, here are 6 great reasons why you should attend:
1. Student Showcase
The student experience has evolved in our school's history. With that in mind, there will be a number of opportunities at Alumni Weekend to see what current students are up to at SMUS . Robotics students will showcase their learning with a student showcase in the quad; artwork Junior, Middle and Senior School artists will be on display in the Copeland Lecture Theatre foyer; and two boats will be on campus to learn more about and highlight our incredibly successful rowing program.
2. An Epic Free Concert!
This year's Alumni Weekend includes a great free concert featuring The Timebenders. This super talented cover band will highlight popular music from the past five decades in a nearly three-hour show on the lawn of the Richmond Road campus. Please RSVP for the concert if you plan to attend.
3. Student-Run Marketplace
Students in Business Education and Entrepreneurship 10 are organizing and running a marketplace to sell a variety of products, crafts, consumables and more. (The course is taught by two alumni teachers: Rob Lampard '00 and Dave Heffernan '06.) In addition to being a student-run marketplace, there are also student entrepreneurs who will be selling their own goods, including handmade jewelry, coffee beans, clothing, food and drinks. A variety of businesses owned and operated by SMUS community members – parents, staff and alumni – will also be participating in the marketplace. Partial proceeds from select vendors will support financial aid at SMUS.
4. Food and Drink
Spend the day on campus, and we'll make sure you have options to stay nourished! The day begins with a free pancake breakfast courtesy of the Board of Governors. Throughout the day, we'll have popular Greater Victoria food truck vendors on site: Greek on the Street, Saltchuck Pie Company, and Deadbeetz Burgers. For those 19 and older, perennial favourite the Touchline Tavern will open at 1 pm selling beer and wine.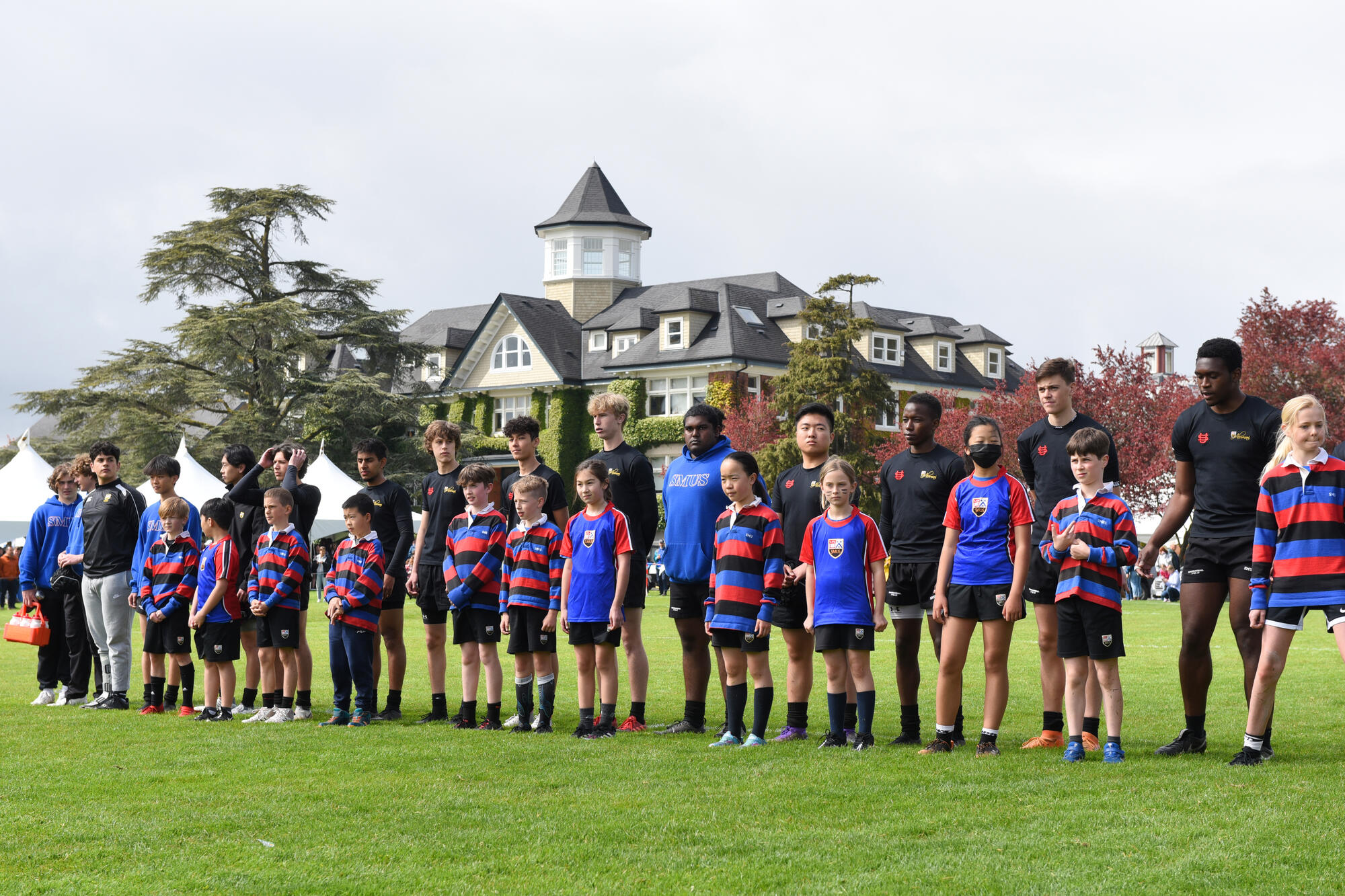 5. Great Sports
Enjoying SMUS sports – as a spectator and as an athlete – is a highlight of every Alumni Weekend. Alumni athletes will have the opportunity to relive their glory days by playing in friendly recreational games, including rugby, soccer, field hockey, basketball, squash and cricket. An afternoon of great rugby from current SMUS athletes is also on offer, including the hotly contested Robinson Cup boot game for our Senior Girls, as well as matches featuring our Grade 4/5 athletes, and the Junior Boys and Senior Boys rugby teams.
6. Fun for Everyone!
No matter your age, interests or connection with SMUS, there is so much going on that we promise you'll have a great time at Alumni Weekend and find lots to keep you and each member of your family entertained. For the youngest members of our community, they'll have a great time playing in the bouncy castles (from Just Bounce Inflatables), playing games, getting their face painted and so much more. Those interested in our school history can visit The Wilson Archives to learn more about our past.
Visit our Alumni Weekend webpage to see the full schedule of events.
We look forward to seeing you there!