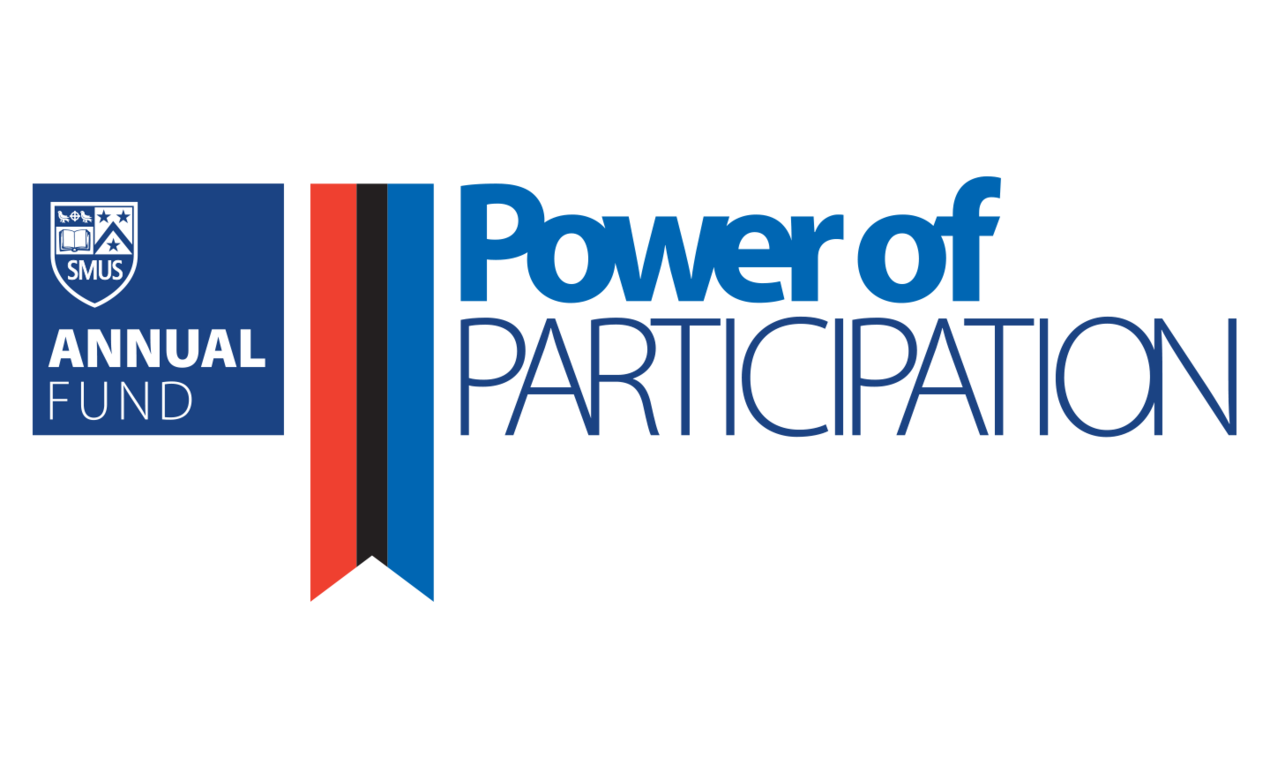 Invest in the future of our students by supporting the Annual Fund! Help provide essential resources and opportunities that empower our students to excel academically and personally.
Every gift has the ability to unlock a student's potential. Every gift helps us maintain the highest standards of education by funding innovative programs, modern facilities, and exceptional faculty.
The power of your participation can build a strong foundation and set our students on a path to success. Donate to the Annual Fund today and support the initiative that is most meaningful to you.
2023-24 Annual Fund Priorities
Head's Opportunities Fund
Goal: $150,000
This undesignated fund allows our Head of School and the directors to direct your gift to fund areas of highest need. If you aren't sure where to give this year, consider powering up a range of programs and facilities with this fund.
A strong Scholarship and Financial Aid Program promotes inclusivity and diversity, ensuring that all students, regardless of economic backgrounds, have access to quality education and opportunities for personal and academic growth.
To make a contribution to the SMUS Endowment, please select from the list of faculty/alumni-named endowment funds managed by the Vivat Foundation, established to provide bursaries to deserving students at SMUS.
The Alumni Endowment Fund (General Endowment)
The Bateman Family Fund
The Beeston Family Fund
The Chmiel Scholarship Fund
The Considine Fund
The Indigenous Scholarship Fund
The JJ Timmis Fund
The Jessiman Fund
The Paul And Carol Hill Family Fund
The Pollen Jawl Fund
The Nativity Fund
The Nelson Arthur Hyland Fund
The Robert Wilson Fund
The Michael Walsh Fund
The Reg Wenman Fund
The Symons Fund
The Timmis Fund
Quails Rock Fund
Parents Auxiliary Fund
The Class of 2023 Fund
The Class of 2013 Fund
The Class of 2008 Fund
The Class of 2003 - Stephanie Shergold Fund
The Class of 1998 Fund
The Class of 1993 Fund
The Class of 1988 Fund
Goal: $300,000
Similar to the endowment funds, donations raised from Financial Aid NOW are allocated each year to meet the needs and provide assistance to SMUS families.
A nurturing and inclusive environment that enhances students' overall well-being encourages optimal learning outcomes and prepares students to thrive academically and personally.
Goal: $50,000
We believe in providing every student with the resources they need to succeed. The Learning Resource team works to reduce barriers in learning by offering tailored academic and social-emotional support to our students.
Goal: $162,000
Help us ensure that SMUS is providing a comprehensive wellness program that benefits the whole campus community and serves individual needs of students through specialized counselling resources, increased counselling hours, and campus-wide wellness initiatives.
Modernizing facilities, technology, and prioritizing sustainability at school is crucial to providing students with a conducive learning environment that stimulates innovation, equips them with skills for the future, and instills a sense of responsibility towards the planet, ensuring their success in an ever-changing world.
Goal: $25,000
For the last six years, the Junior School has been fortunate to have access to the Imagination Lab and has fully optimized the utilization of this creative space, but there's still room for improvement. Your generous support can help us enhance our space management by updating the furnishings, ensuring that we continue to foster creativity and innovation at its best. 
Goal: $50,000
Help us improve the learning environment at the Crothall Centre! As the location of the main classroom block at SMUS, the Crothall Centre is home to humanities and the arts at the Senior School. It is composed of 22 classrooms, including two art rooms, a drama room and an Innovation Lab for robotics and 3D design. As part of a multi-year facilities improvement plan, the classrooms are next on our priority for a much-needed upgrade. We envision a more comfortable and conducive learning environment with ergonomic furniture, proper lighting, provisions for a flexible space that can all contribute to students' physical well-being and concentration, and fostering a positive learning atmosphere. 
Goal: $50,000
The Junior School Gym is due for a refresh and update! In order to turn it into a more vibrant and functional space for our students. Your generous support can help us enhance the gym's aesthetics, expand our PE storage capacity, and create a more inviting and efficient PE office area. 
Goal: $100,000
SMUS' double gym is in need of rejuvenation to support our strong and reputable athletics program. It is a place of gathering for larger assemblies, it is where school sports teams compete, where students learn the importance of physical fitness and well-being and a prime venue that fosters school spirit and branding. Help us reinforce school pride among students and the community. In addition to creating a brighter and fresher look, plans include replacing outdated equipment and incorporating student art in the design and aesthetics of the space. 
Advancement in Technology
Goal: $111,000
Equal access to technology in all classrooms is essential to level the playing field and provide all students with a fair chance to succeed in their education. It promotes inclusivity, digital literacy, and prepares students for the demands of the 21st-century world. It is a key step toward achieving equitable and high-quality education and provides the teachers the ease and flexibility to incorporate various digital resources in the lesson plan. 
Goal: $10,000
Technology has become an integral tool for efficient delivery of our counselling services. From convenient note-taking and record-keeping during counselling sessions, to having access to wellness apps and additional information online and the capability to do a variety of expressive therapies on the spot, providing dedicated devices to our counsellors would go a long way. 
Goal: $25,000
Having the ability to livestream school events offers numerous benefits. This capability allows SMUS to provide access, improve participation and strengthen engagement with families, alumni and supporters who would not otherwise be able to attend in person.  
Goal: $100,000
At SMUS, we have a strong commitment to environmental sustainability and have identified in our strategic plan the importance of reducing the carbon footprint of our campuses, buildings and operations. As a step towards this goal, SMUS is planning to purchase our first electric bus and grow the fleet by 2025, a move that would significantly decrease our maintenance costs and reduce greenhouse gas emissions. 
Goal: $15,000
The SMUS Rowing Program relies on gas-powered safety boats to accompany athletes during training - a safety measure required by Transport Canada. In line with our commitment to sustainability, this year, we have been selected to participate in Rowing BC's Electric Outboard Motor Initiative, to collect data that can help determine the viability of electric motors in reducing greenhouse gas emissions from school-related activities. Your support of this project will cover the costs associated with running the pilot program and will not only benefit SMUS' sustainability strategy, but will also give back to the rowing community in British Columbia. 
Access to innovative academic, outdoor education, music, and athletic programs fosters holistic development, cultivates creativity and critical thinking. And it promotes a well-rounded education, enabling students to reach their full potential in life.
Goal: $50,000
It is an exciting time at SMUS! We are infusing our curriculum with a STEAM-based approach, emphasizing the equal value and importance of science, technology, engineering, arts and mathematics in developing a well-rounded 21st century learner. Help us provide the tools and resources that will effectively incorporate real-life situations and develop creative, critical thinking and collaboration skills into our students' educational experience as we prepare them for life after graduation. 
Goal: $30,000
Outdoor and Experiential Education at SMUS impacts students across all stages of learning. We offer a well-rounded approach to learning that goes beyond the classroom and provides opportunities for physical, emotional, social, and intellectual growth while fostering a deep connection to nature and the world around us. These experiences are invaluable in shaping well-rounded individuals who are not only academically proficient, but also socially and environmentally conscious. 
Goal: $30,000
Each year the Junior, Middle and Senior Schools each put on a musical theatre extravaganza. SMUS students have the exciting opportunity to take part in musical theatre productions that become one of the most memorable experiences they have during their time at the school. The chance to publicly perform in a downtown Victoria theatre and showcase their talent and hard work is a musical highlight for the whole school community.  
Goal: $48,000
The ability to maintain and acquire new musical instruments and equipment as needed is essential to the continuous success of SMUS' music program. Known for our comprehensive and enriching music education, we take a lot of pride in supporting our students' musical development, engagement, and opportunities for growth while contributing to the overall success and reputation of the school. 
Goal: $10,000
The Junior School Weekend Sports Program, at no additional cost to our SMUS families, is a program that is open to all Junior School students which allows them the opportunity to experience different sports and learn to run, jump, and throw - all while having fun on the senior school campus. 
Goal: $60,000
The Rowing program at SMUS aims to provide a supportive and inclusive environment where students of all backgrounds and skill levels can come together to learn, grow, and excel. Our experienced coaches work closely with our athletes to develop their technique, strength and endurance. We believe that there is more to being an athlete than just mastering the sport itself. The four SMUS pillars are woven into the foundation of the Rowing program's approach, reinforcing the importance of developing the holistic student-athlete. SMUS Rowing places a strong emphasis on team building, sportsmanship, personal growth, and development. As our program continues to grow and progress, we take advantage of every opportunity to support and enhance our athletes' experience by acquiring new boats, upgrading our equipment and improving our training methods. 
The ability to recruit the best, and equipping our educators with up-to-date training keep SMUS at the forefront of educational trends. This helps establish a culturally responsive and inclusive learning environment, promote respectful engagement with Indigenous perspectives, and gaining the necessary skills to navigate a diverse world with empathy and understanding.
Next Steps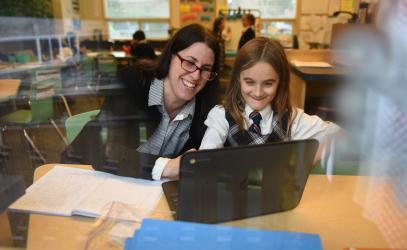 Learn how you can donate online, by mail or phone.
Learn more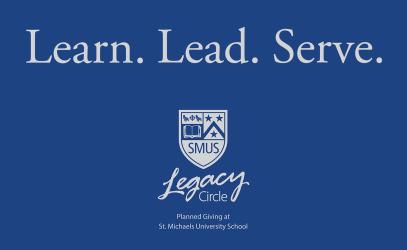 Remember SMUS in your will to make a gift of a lifetime to the students of St. Michaels University School.
Learn more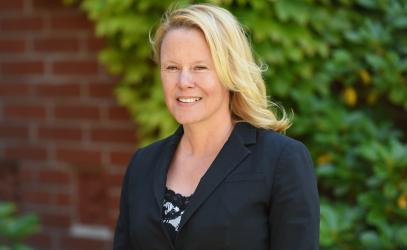 Reach out if you have questions or would like to discuss your giving options.
Contact us