Behind every goal, every performance, every adventure and every opportunity is the power of participation.
Our signature academic programs, extracurricular activities, student financial aid and facilities enhancements that make the SMUS experience unique are all powered by your participation in the Annual Fund.
Year after year, we seek support to cover the cost of educating each child who walks through the doors of our school. Whether large of small, everything counts when it comes to financial support, and we are grateful for every gift.
See the power of your participation, and add your name to our donor list by making your Annual Fund contribution today.
2022-23 Annual Fund Priorities
Goal: $150,000
This undesignated fund allows our Head of School and the directors to direct your gift to fund areas of highest need. If you aren't sure where to give this year, consider powering up a range of programs and facilities with this fund.
Goal: $100,000
Following the success of our first year, we are excited to continue the Indigenous Scholar program and welcome artist Dylan Thomas back into our classrooms to work with students. These funds will support his role in our school and provide supplies and tools for student art and experiences. Additional funds will support our Indigenous Peoples Within Canada Award.
Goal: $50,000
Music is alive and well at SMUS, offering strings orchestra, band, and choir. We value the depth and breadth of our music programs, offering opportunities to perform and grow as musicians, and gain deep appreciation for various musical genres. Our various musical directors share a goal of building on the existing strength of music at SMUS by having access to new instruments, recording equipment, teaching tools and capital upgrades to music facilities affecting all students in all grades. At SMUS, we continue to expand our music program, believing it to be a cornerstone of not only artistic expression but also personal growth and discipline.
Goal: $75,000
This fund supports outdoor education across all grades and this year includes outdoor education equipment for the Junior School. Our SMUS program for outdoor education was expanded last year and includes outdoor activities and programs which are both linked to the curriculum and foster deeper connections with nature and experiential learning. Find out more about our Junior School Outdoor Education program.
Goal: $60,000
Help our athletes look and feel their best when they compete with updated uniforms and equipment that show the competition who's going to win long before the game begins. Many of our teams need new uniforms to travel and compete. We would like to outfit all of our Senior School and Middle School competitive teams with new gear and purchase ball machines which have a proven advantage for sports training, including the ability to 'groove' strokes/movements through consistent repetition. This is a considerably cheaper and more flexible option for personalized training.
Goal: $50,000
Rowing is a life-changing sport and one of the few Senior School sports where everyone who wants to play plays. With more athletes each year and a growing reputation for being the best, we are looking to replicate our 2022 regatta wins with new, lighter boats over the next couple of years with Annual Fund gifts. Our boat replacement plan includes two new 4s for our rowing team.
Goal: $15,000
Our Junior School kiln is in its last year of use and will be replaced as we move into the Junior School Annex. This fund will ensure equipment and supplies for an amazing year of creativity for the youngest members of our SMUS community.
Goal: $150,000
Your contribution will enable us to meet the unique needs of students who face exceptionalities and/or significant academic and social-emotional struggles.  At SMUS, we believe in providing every student with the resources they need to succeed. That's why the Learning Resource team works to reduce barriers in learning by offering tailored academic and social-emotional support to our students. Regardless of age and stage, students at each campus are well supported along their way. Your generous donation ensures that our students have access to the people and places they need to thrive at SMUS. By supporting the Learning Resource team, you're making a significant impact on the lives of students who need it most.
Goal: $75,000
Mental health is more important now than ever, and we've taken action to support our students and our commitment to developing the whole child with a dedicated counsellor at the Junior School as well as two additional staff for the Middle and Senior School teams. Available for personal sessions as well as classroom lessons and developing tools and resources for our students, these staff address the issues that affect all our students. Help us ensure every child is supported in every need with a gift to ensure we continue to offer these enhanced resources.
Goal: $300,000
This fund allows us to help current SMUS families in financial need to continue being part of our community. Keep your classmates in the classroom and your community connected with a donation to provide financial aid to those who need it most. St. Michaels University School students receiving financial aid come to us with a wide diversity of backgrounds, and all with a strong commitment to school culture and excellence. A commitment to the importance of philanthropic support for this diversity and excellence is entrenched in our Strategic Plan under the sustainability of our school, now and in the future.
The Alumni Endowment Fund (General Endowment)
The Bateman Family Fund
The Beeston Family Fund
The Chmiel Scholarship Fund
The Considine Fund
The Indigenous Scholarship Fund
The JJ Timmis Fund
The Jessiman Fund
The Paul And Carol Hill Family Fund
The Pollen Jawl Fund
The Nativity Fund
The Nelson Arthur Hyland Fund
The Robert Wilson Fund
The Michael Walsh Fund
The Reg Wenman Fund
The Symons Fund
The Timmis Fund
Quails Rock Fund
Parents Auxiliary Fund
The Class of 2023 Fund
The Class of 2013 Fund
The Class of 2008 Fund
The Class of 2003 - Stephanie Shergold Fund
The Class of 1998 Fund
The Class of 1993 Fund
The Class of 1988 Fund
Next Steps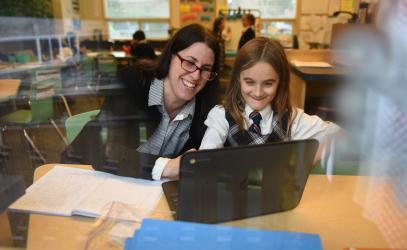 Learn how you can donate online, by mail or phone.
Learn more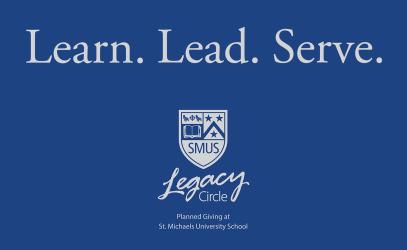 Remember SMUS in your will to make a gift of a lifetime to the students of St. Michaels University School.
Learn more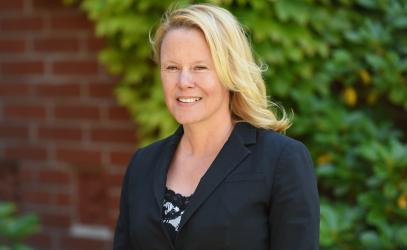 Reach out if you have questions or would like to discuss your giving options.
Contact us