Vivat Foundation
In 2017, the Vivat Foundation replaced two earlier foundations at SMUS that had served the school to that point in time. The key purpose of the Vivat Foundation is to provide financial management and distribution of the school's endowed funds, working in close collaboration and alignment with the Board of Governors of SMUS by way of a common mission and vision, and with the Advancement department of the school.
Board of Directors 2023-24
Eric Heffernan '73 (Chair)
Shelly Berlin
Paul Flanagan
Kathy Jawl
Hugh McGillivray '64
Anthony Souza '72
Mark Turner (Head of School)
Advisory Members: David Angus '62 and Jay Hayden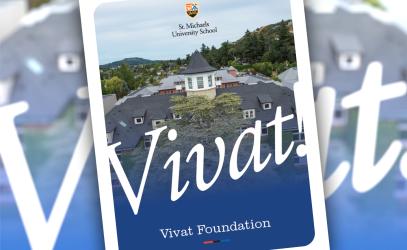 Learn more about the Vivat Foundation by downloading a copy of the flyer.
Download