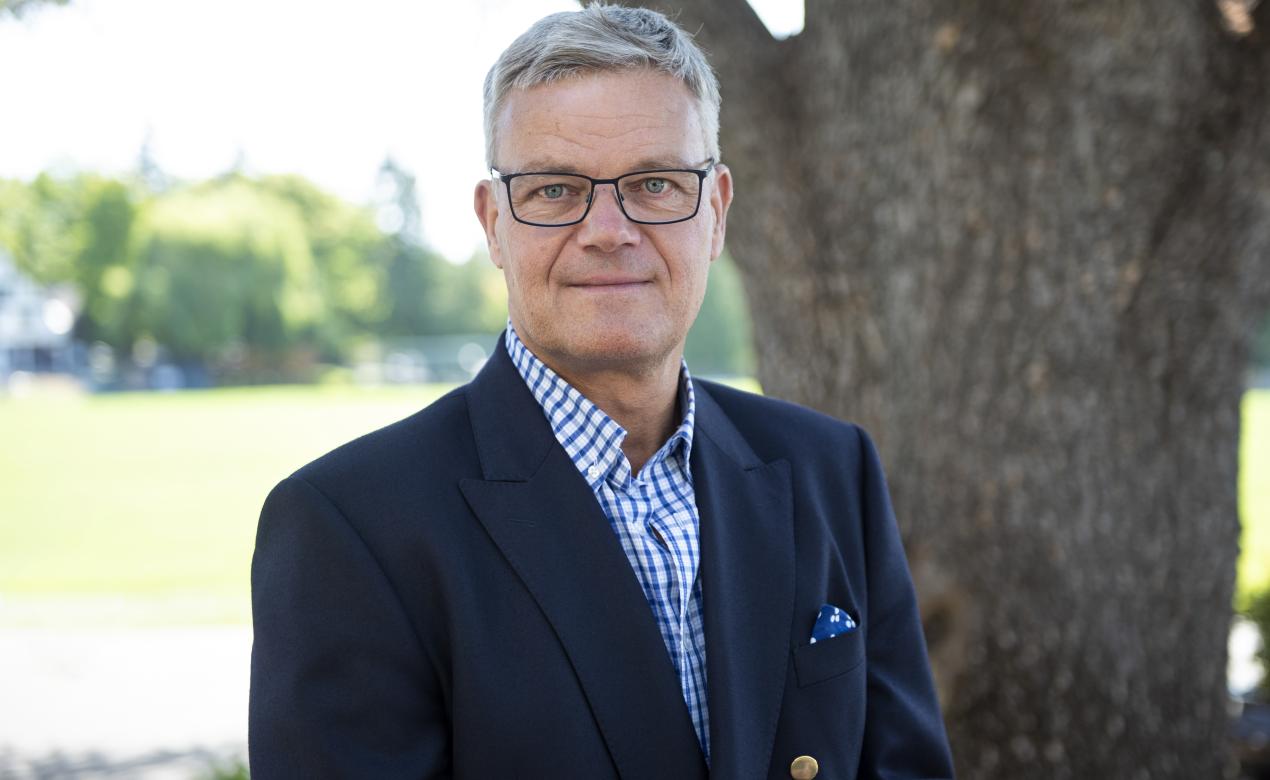 Dear Parents and Guardians,
Last week I was quoted as saying, "I'm looking forward to our Jubilee year starting in September, when we can celebrate 50 years of extraordinary growth and achievement, hopefully connect again as individuals after 18 months apart, and look forward to building momentum through Floreat to 2030." As our plans develop, I felt I would give a little more explanation as to what the concept of Jubilee is all about.
Jubilee or something similar, has been celebrated in many traditions over millennia. The idea is that at various time intervals, we should pause to recognize the journey that we have travelled, take stock to galvanize ourselves, and to make ready for the next chapter the future may have in store for us.
One such moment for us at SMUS occurred in 2006, the centenary, when we celebrated the birth of University School in 1906. Those who were at SMUS at that time have many vivid memories of a plethora of exciting events. Some were involved in the iconic '100 photograph', when all members of the Senior School were on the field in front of School House, positioned so as to make the numerals 100, which was then photographed by helicopter!
Jubilee often involves a recognition of the past, celebration of the present, together with planning for the future. I know some are concerned about celebrating the past, since like many institutions, ours has been far from perfect. However, it is still important to recognize the achievements of the past 50 years, which by any comparison are quite remarkable.
These 50 years have seen our school more than triple in size. Facilities on both campuses have improved beyond recognition. Progress has been made on multiple fronts. It seems incredible now, but pre-1978 there were no girls at SMUS. Co-education was passed by the narrowest of margins. Much effort over the next few decades was focused on developing equal opportunity for the pioneer girls who inspired so much change.
At SMUS this year, we have 52% girls and 48% boys. In fact, I have just finished a meeting where we identified one challenge for the future will be in managing a spike in the number of applications from talented girls.
Before anyone leaps to their keyboard, I should say that this is just one example of progress. We know that there are many areas where further change is necessary. We are currently working hard at many of those. As part of Jubilee, we will be paying tribute to the many students, faculty and staff who devoted so much talent, energy and passion into making our school what it is today.
Jubilee will also be celebrating the present. We are hoping to be able to capture the spirit of carnival duende at key points during the 2021-22 academic year. We are also hopeful that in September, we will be able to return to the routines and traditions of school as we know and love them. We aim to 'jubilize' all our main school events and use the year as a celebration. In Jewish culture, jubilee was often associated with an outpouring of creativity in art, music, poetry and literature. It was a time to cement community links. Often it was also a time for competition, and therefore we hope to be able to run a number of exciting competitive sports events for the first time in almost two years. I should particularly like to highlight Alumni Weekend in 2022, when we hope we will have the largest-ever gathering of our extended alumni diaspora. Of course, we will have to operate within the limitations of the time, but for now, we want to be ambitious.
Then there is that element of Jubilee which is taking stock and planning for the future. As you may know, last year we published Floreat, our 10-year strategic plan. We are already making good progress toward achieving many of its objectives which include increased focus on STEAM (science, technology, engineering, arts, mathematics).
Our Board of Governors have recently unanimously adopted our new Campus Master Plan. This ambitious document looks to radically improve the facilities we provide for our students at the Junior and Middle Schools. There will also be projects at the Senior School devoted to celebrating both our heritage and looking forward to embracing new facilities which will capture and harness an upsurge in energy around STEAM.
When I was appointed as Head of School, I was delighted to be welcomed by a school with such a rich tradition. I look forward to this opportunity to recognize and pay tribute to many of the architects who have built the school to what it is today. I feel privileged to be at SMUS during a year when we can actively celebrate our community. At the same time, I am committed to doing my part in ensuring that our school continues to flourish, during the course of Floreat to 2030 and beyond.
More specific plans will be broadcast as appropriate. For now, I hope that this letter has given a little more information about our ideas and an encouragement to get fully involved when the time arrives.
If you have any plans or suggestions as to how we might recognize Jubilee, we would be delighted to have the committee consider them. Please email Colleen Youngblut, Advancement Associate.
With best wishes,
Mark Turner