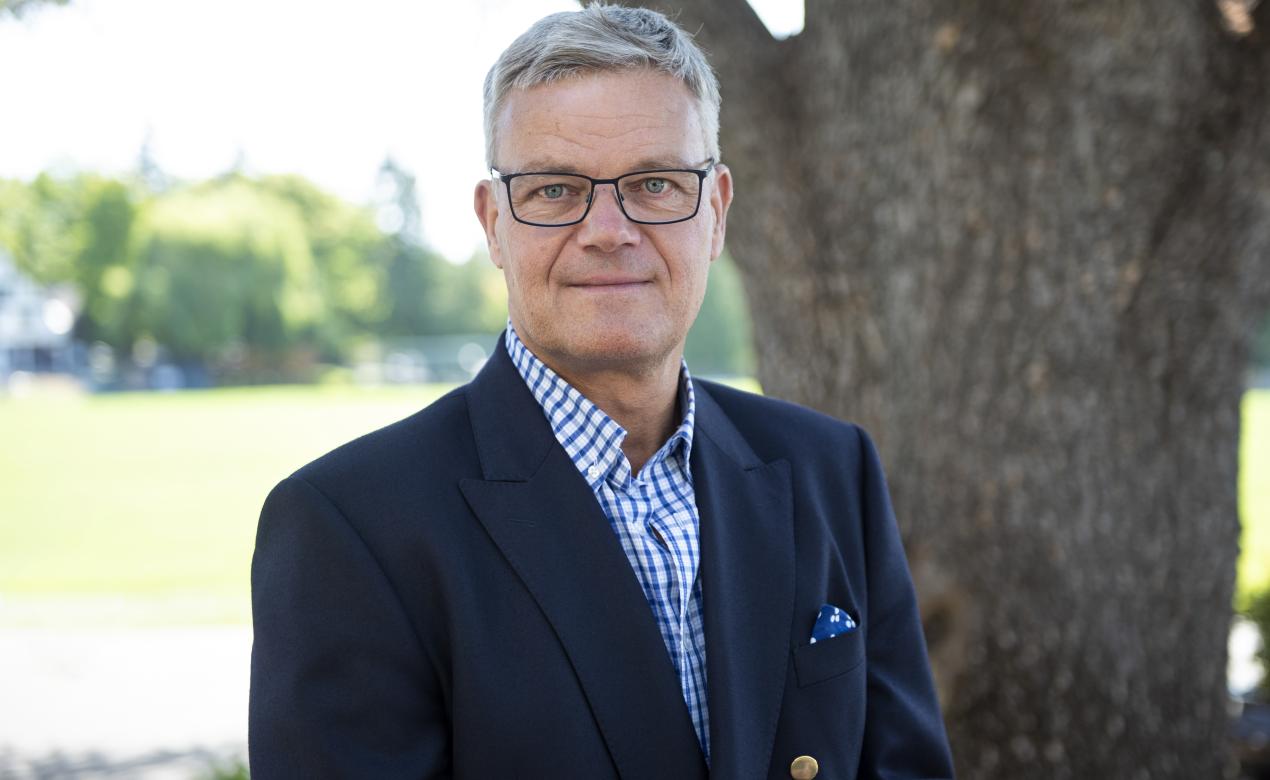 Dear Parents and Guardians,
Happy New Year! Happy 2022. I trust that over the last few weeks since my last missive, you have enjoyed a wonderful Christmas, happy holidays, and some quality time together as families, to celebrate the passing of 2021 into the history books.
Together in our household, we experienced the lows of self-isolation for 10 days (on my 10th day it was changed to five days, causing much merriment from family members in the UK), and the highs of some of the best snow a non-expert skier like me has ever enjoyed. We relished the joys of enforced back-to-back family games of Scrabble and the sorrow, on New Year's Day, of the death of Martha, our beloved flat-coated retriever of 12 years. Such is the rich tapestry of life.
We sang 'in the bleak midwinter, frosty wind made moan,' with more relevance than any other year I can remember. It was with a chill feeling of trepidation that I tuned in to the latest public health announcement on Tuesday, January 4, which would prove to be our "marching orders" for the first weeks of 2022. In any event, I need not have worried. In fact, on the contrary I was delighted. Given the range of potential options and the announced decisions of other provinces, as a Head of School it was inspiring to hear Dr. Henry describe education as an "essential service," and that schools must remain open because "time and time again" they have proved to be the best and safest place for students. In fact, I found myself mumbling "hear, hear" repeatedly during her announcement.
As you would expect, over the last two weeks our COVID-19 Planning Committee has been busy with reviewing Public Health and Ministry of Education orders and with preparations designed to keep us all safe. I know that these will be communicated in greater details by directors on the heels of this message. Important updates will also be made available on the COVID-19 Updates page of our website, and we ask parents and students to continue to review our COVID-19 Considerations noting a renewed importance of conducting Daily Health Checks prior to attending school each day.
The key headline is that we remain committed to serving our students as best we possibly can. We believe that this is by maintaining in-person learning as long as possible. At the same time, there continues to be messages circulating which could be summarized as 'brace, brace, brace.' As you would expect, since our first successful pivot to remote learning in 2020, we have remained prepared, so as a last resort and with minimal delay to teaching and learning, we would be able to swiftly pivot to remote learning for the minimum amount of time if necessary. Our oft-repeated mantra hope for the best, plan for the worst, has served us well so far.
We have often said over the course of the last two years that the only reasonable planning horizon is around 10 days or so. This being the case, please be sure to check the SMUS Weekly, that will continue to be emailed to you each Friday, for any changes of expectations or protocols. The new year is a great opportunity for me to thank all members of our extended community for your continued good nature, fulsome support and common-sense response to our frequent requests for flexibility. Whenever I meet with other Heads of Schools from across Canada, I am continually reminded of how fortunate I am to be at SMUS.
It would be remiss of me not to mention that despite the ongoing need for flexibility as we navigate the pandemic, our Board of Governors, Senior Leadership Team and myself remain committed to the delivery of our strategic plan. In this respect, 2022 looks set to be an important, possibly even a pivotal year. Amongst other things, we will be continuing with our planning for the Junior School Annex, to be delivered by September 2023. We will also be continuing to push forward with the exciting initiatives involved in the Campus Master Plan, to give our school the facilities that it will need to continue delivering its mission in 2030 and beyond. We continue to focus on an aim to reinforce and enhance our academic standing. The Admissions office is planning for a significant rise in applications over the next few years, and our Equity, Diversity and Inclusion Advisory Committee will be making its final report to the Board of Governors, as we move through the spring. In addition to this, we continue to seize opportunities to celebrate our Jubilee, the amalgamation of St. Michael's School and University School that was the catalyst for 50 years of continuous expansion. We are also excited to unveil our new website over the course of the next few weeks. 
It seems to have been customary that I share with you some thoughts about a sample of my Christmas reading. I have always been a glutton for biographies. This year did not disappoint. Devoured in almost one sitting was the recently published biography of Ernest Shackleton, written by Ranulph Fiennes. This was written, of course, to coincide with the centenary of the Antarctic explorer's death on January 5, 1922. Many of the myths around my boyhood hero have been shattered. It was certainly the case that Ernest Shackleton was flawed in many respects. Nevertheless, there are lessons that we can learn from Shackleton, not least that he was planning expeditions during the Spanish Flu epidemic. Shackleton certainly demonstrated resilience and one of our school values: courage. My rereading of the Shackleton story served as a reminder of the importance of flexibility and in accepting that things can always get worse before they get better. Once again, it is crucial to be thankful for all that we have.
As an addendum, I for one will be following the expedition to try and locate the wreck of the Endurance, Shackleton's ill-fated flagship that lies at a depth of about 3,000 metres under ice in the Weddell Sea. The scientific exploration to find the ship, which will take place in 2022, is a wonderful example of science, technology and engineering. How relevant as we continue to focus on our STEAM initiatives.
Of course, as we look forward into 2022, there is a great deal of uncertainty. I have learned to be suspicious of anybody who is too definite in providing answers. That notwithstanding, I can assure you that our Board of Governors, our Senior Leadership Team, faculty and staff remain united on our aim to prioritize the educational experience of our students.
Many commentators described 2021 as a roller coaster. Buckle up, here comes 2022. Bon voyage.
Mark Turner
Head of School