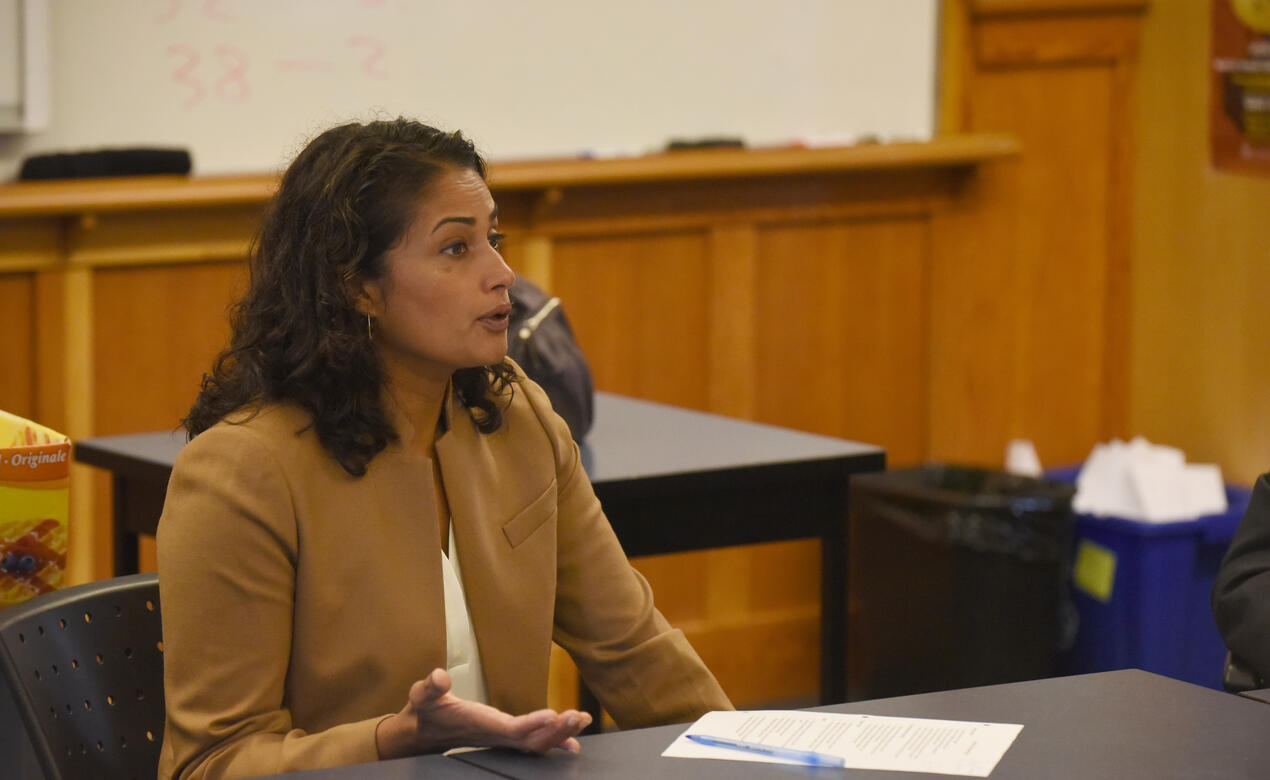 On behalf of the Distinguished Alumni Committee, we are delighted to announce that Gargee Ghosh '93 has been selected as the 2021 Distinguished Alumni Award recipient.
In her role as President of Global Policy and Advocacy for the Bill & Melinda Gates Foundation, Gargee oversees government affairs, economic policy, advocacy, and philanthropic partnerships in support of the foundation's goals around the world. She is also responsible for the foundation's regional offices and strategic presence in Europe and the Asia-Pacific region.
The Distinguished Alumni Award was founded in 2010 by the St. Michaels University School Alumni Association to recognize the truly outstanding and inspiring achievements of our diverse alumni community. The goal is to recognize those who have excelled in their chosen field, while exemplifying the core Values of the school, which are respect, courage, honesty and service. The Distinguished Alumni Committee selected Gargee for her courage and service.  
As a school, we have followed Gargee's career, and have been inspired by the incredible work she has done, especially her recent work to help facilitate the distribution of vaccines across the world to combat the COVID-19 pandemic. 
We look forward to welcoming Gargee back to campus in the near future to accept her award, to meet with students and alumni, and share her experiences with the SMUS community.
To learn more about Gargee and her accomplishments, you can read her biography from the Bill & Melinda Gates Foundation.