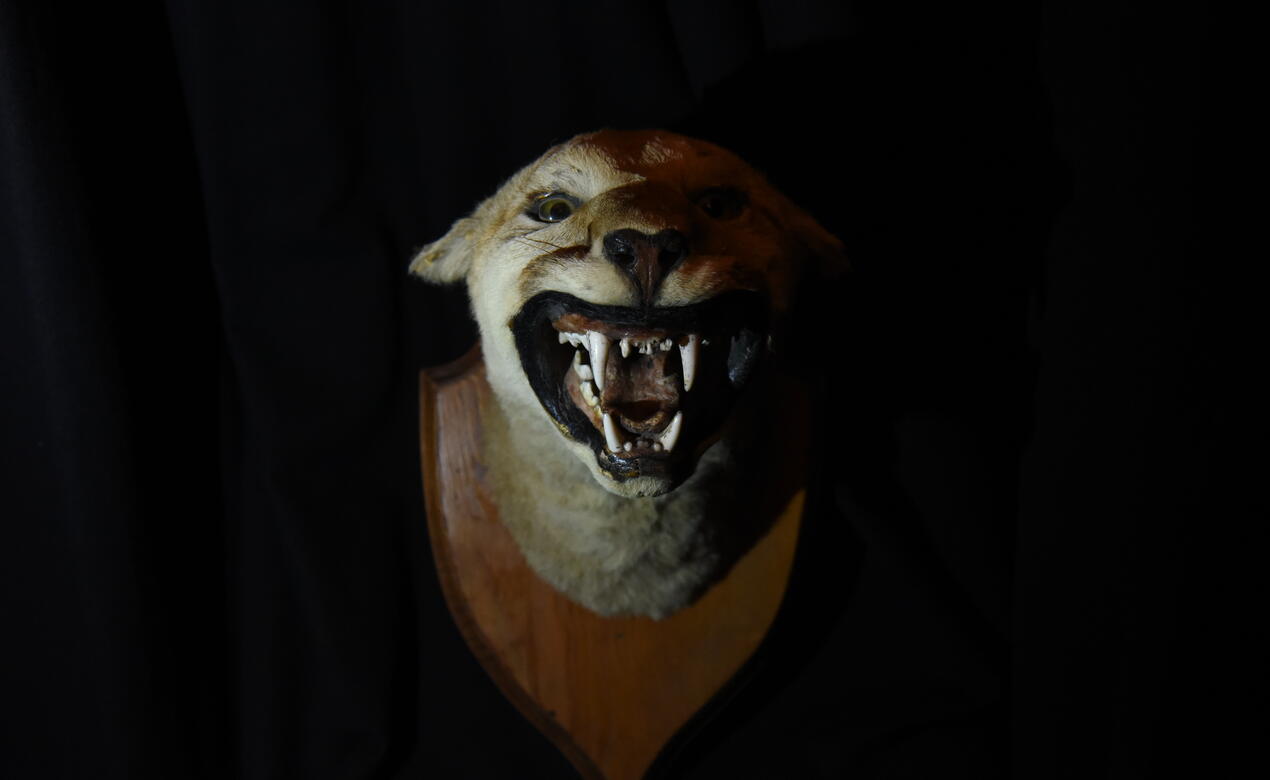 On September 23, 1916, near Lake Cowichan on southern Vancouver Island, 8-year-old Anthony Farrer '26 and his cousin Doreen Ashburnham, 11, were attacked by a cougar. The children had left the farmhouse to round up their ponies. Surprising the animal at a bend in the trail, they first tried to run away. The cat chased them and sprang onto the little girl, knocking her to the ground and biting her in the shoulder and buttocks. Anthony struck at it with his fists and the riding bridle he'd been carrying, and succeeded in driving it off Doreen. The cougar then turned on the boy in a running fight for 200 yards down the trail, clawing his cheek and ripping his scalp partly off his head.
In spite of being told by Anthony to run away, Doreen leapt on the animal's back, and managed to scratch out one of its eyes and thrust her arm into its mouth in a bid to prevent it from biting her cousin. The cougar stood up on its hind legs to continue the fight with her but was distracted and ran off. The children helped each other back the half mile to their farm. Though very badly mauled in the half-hour struggle (by one report, Anthony needed 175 stitches; Doreen suffered blood poisoning in addition to her other wounds), both children survived.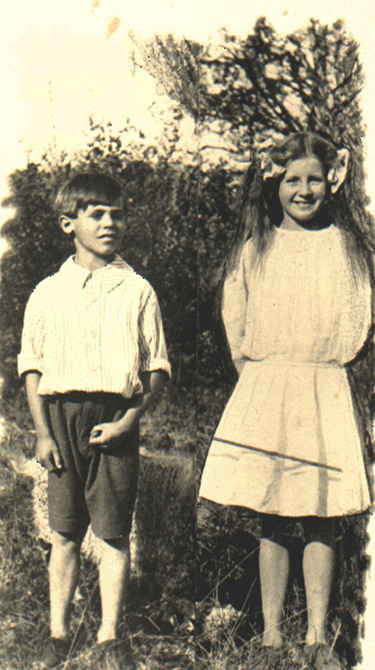 The incident attracted international attention, with the Farrer and Ashburnham families receiving many letters, including one from President Teddy Roosevelt. In February 1917, King George V approved to award both children the Albert Medal for (civilian) bravery. They became the youngest recipients to have received the award, which was presented to them by the Governor General, the Duke of Devonshire. In fact, Anthony Farrer was the youngest person ever to receive a British gallantry decoration, and Doreen the youngest ever female recipient.
Anthony's family moved to Victoria soon afterward where he entered St. Michael's School in January 1919. He passed through six grades (including skipping ahead three times), becoming a Prefect, Merit Shield winner, captain of the soccer team, and the Victor Ludorum. He graduated in June 1923 and continued for three more years at Brentwood College where he also excelled: Head Prefect, captain of rugby and cricket, and again best athlete in the school.
Forty years later the story of the cougar attack was told to my class at St. Michael's School by Mr. Ned Symons, a son of the school's founder, and a classmate of Farrer.
More than a century after Anthony's arrival at St. Michael's School, in late January this year, I received an email from Adrienne Davidson, SMUS's Director of Advancement & Campaigns. She and one of her staff had just found a rather gruesome, stuffed cougar's head in a storage room. Did I know anything about it?
On hearing of the attack on Anthony and Doreen, a local farmer, Charlie March, set out with his dogs, tracked the cougar, and shot it. It was two-and-a-half years old but, with cataracts in one eye, partially blind. Its hunting efficiency thus reduced, it had been starving, and took advantage of the opportunity when the children surprised it. Mountain lions tend to avoid humans whenever possible. Had it been healthy, it likely would have left them alone.
The animal's body was almost immediately obtained by Mr. T.H. Slater of the Esquimalt Red Cross. Francis Kermode, the first curator of the British Columbia Provincial Museum, performed the taxidermy and two weeks after the event, it was placed on exhibition at the Home Products Fair in Victoria. Subsequently, it found its way onto the wall in the gymnasium of the 'old' St. Michael's School on Windsor Road, where it hung until the move from that building in 1959.
Doreen Ashburnham's family lived in Lake Cowichan until 1925, while she attended St. Margaret's School in Victoria. She led an adventurous, Beryl Markham kind of life, dying in California in 1991.
Anthony graduated from Brentwood College in 1926 and continued as an athletic star in Victoria for a few years. He joined one of the local militia battalions, the 16th Canadian Scottish. In the fall of 1929, he married a Victoria girl, Jean Gibson. Shortly afterward he received his officer's commission in the Princess Patricia's Canadian Light Infantry and moved with his regiment to Winnipeg.
On July 9, 1930, he was accidentally killed by a stray bullet to the head during target practice on the firing range at Camp Hughes, near Brandon, Manitoba. His body was returned to Victoria for burial in the Veterans Cemetery in the municipality of Esquimalt. It's a lovely, small, peaceful place. Coincidentally, Anthony's grave was recorded on a genealogical website by another St. Michael's School Old Boy.
Twenty-nine boys from St. Michael's School, and many more from University School, were killed during the Second World War and continue to be honoured by SMUS every Remembrance Day. Although Anthony didn't live to fight in that conflict it seems to me that he earned a place on some roll of honour.
The coincidental connections to St. Michael's School in Anthony Farrer's life and death are extraordinary. There are literally hundreds of other such moving and compelling stories about our school and about the human beings who became part of its family. They lie in the Wilson Archives at SMUS, waiting to be remembered.