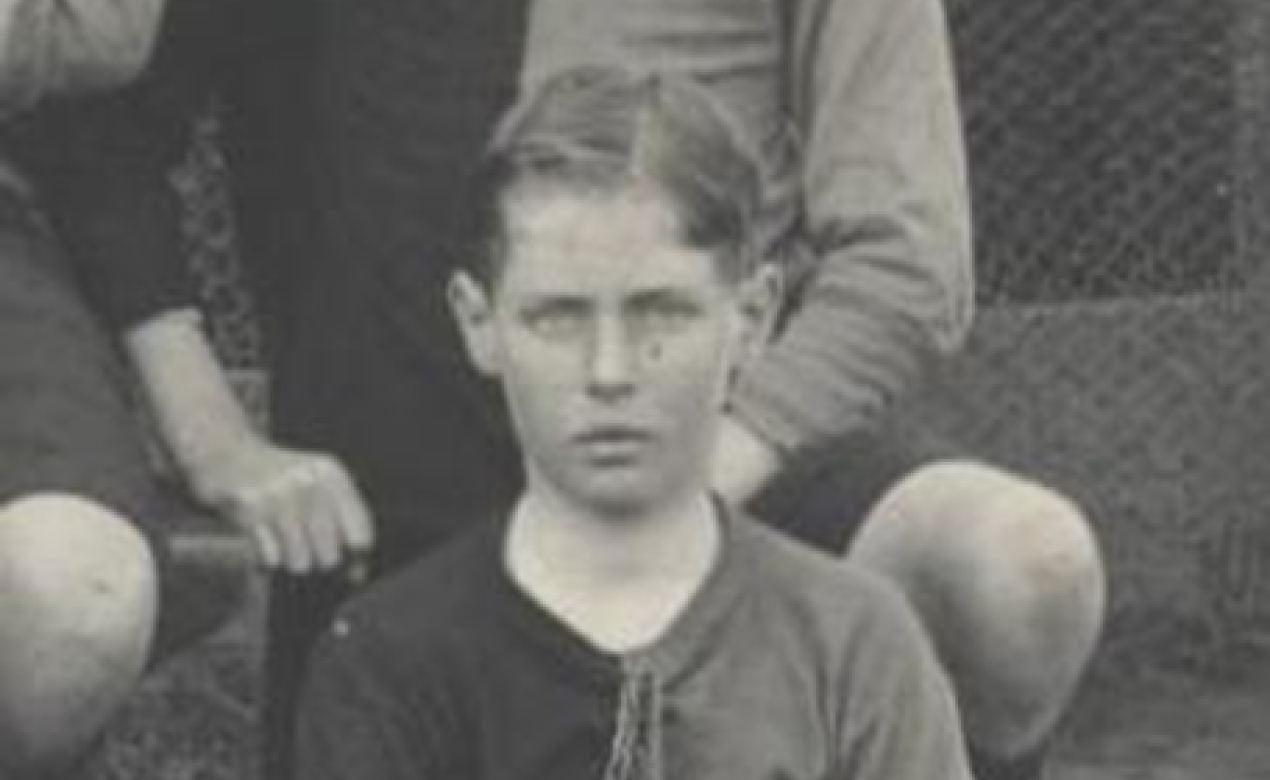 One of our Jubilee year projects is "Waiting to Be Remembered - Stories from St. Michael's School," a collection of incredible stories of connection and coincidence involving St. Michael's School Old Boys, researched and authored by Michael Nation (SMS '70).
Between January and June 2022, we will release stories by Michael Nation and we hope you will enjoy reading them.
---
The Romans described Arabia as having three regions: Arabia Petraea (stony Arabia), Arabia Deserta (abandoned/deserted), and Arabia Felix (fertile). The latter region referred to most of the southern half of the peninsula, including, in the southwest corner, modern-day Yemen. 
As a young traveller I visited Yemen in January 1975. While in the city of Sana'a, I read A History of Arabia Felix Or Yemen (1859) by Robert Lambert Playfair (1828-99). Of Scottish origin, Playfair was a soldier, diplomat, naturalist and author. As a young officer in the Madras Army of the East India Company, he was seconded to Aden as assistant executive engineer in 1854. Eventually he became consul general for the territory of Algeria and the northern coast of Africa. He spoke Arabic fluently, wrote several books, including one on the fishes of Zanzibar, and in 1886 was knighted (a K.C.M.G.). He had five sons and two daughters. In short, he was rather a go-getter. 
----
One of my goals as a volunteer in our school's Wilson Archives is to recover the stories and photographs of all 29 St. Michael's School Old Boys who were killed in the Second World War. In the course of this research, I discovered that one of them, Anthony Playfair (SMS '29), was the grandson of the author of the book I had read in 1975. 
The St. Michael's School Playfair was born Anthony Richard Playfair in Sibsagar district, Bengal (now Sivasagar in Assam state) on December 27, 1912. His parents were Lt.-Col. Alan and Caroline (née Noad) Playfair, and at the time of Anthony's birth the father was seconded from the Indian Army to the Indian Civil Service as a Deputy Commissioner based in the city of Jorhat, Assam. Alan Playfair was an author like his father, writing one of the first anthropological studies of the Garo people in Assam, published in 1909. It is a book still referred to positively by Indian scholars. 
In the third quarter of 1921, Col. Playfair retired with his wife and two sons to Qualicum Beach on Vancouver Island. In September that year, Anthony was sent to school at St. Michael's School in Victoria, number 173 on the roll. He attended until June 1925, from the ages of eight to 12. He was a middling academic but a good athlete, making the 1st XI soccer and 1st XV rugby teams in the autumn of his last two years when he was only 10 and 11 years old. 
His brother Geoffrey, 15, and their cousin Hugh Lyon Playfair, 13, attended University School under John Barnacle. Both these boys entered the school in the summer term in 1920, before the rest of Geoffrey's family arrived permanently. Born in India like Anthony, Geoffrey stayed at the school only four terms, leaving at the end of the June 1921. Hugh was born in Yokohama, and University School records indicate that his home was still in Japan on entering the school. He completed four years and a term at U.S. 
Anthony took his secondary schooling at Shawnigan Lake School, from 1925 to 1930. There, he was made a Grove's House Prefect (1928) and was named to the 1st XV rugby teams in 1928-29 and 1929-30.
After leaving St. Michael's School there was only one communication between him and the school for several years. Then in March 1937, Headmaster Mr. K.C. Symons, heard from Anthony's mother Caroline that he had been accepted into the Royal Air Force and was at the de Havilland Flying School in Maidenhead, Kent, England. He became a pilot officer in No. 7 Squadron. In the inter-war years this squadron had acquired a reputation as one of the R.A.F.'s premier bombing squadrons, but at the beginning of the Second World War it became a training unit preparing crews for postings to one of the larger air force groups. 
From a local newspaper report in the last week of July 1939, Mr. Symons learned that his former student had gotten engaged to a Miss Lilian Helen Maxwell, the only daughter of a couple from Cowichan Bay. They were to be married in England on November 1 that year. Then, six weeks later, Mr. Symons received the news that Anthony had been killed in an accident while on a training flight. 
The aircraft was a Handley-Page-Hampden flying near Branton, Doncaster. A website cataloging aircraft accidents in Yorkshire describes the incident: 
During the afternoon of 5th September 1939 this 7 Squadron aircraft was used to fly training flights. 7 Squadron were based at Finningley airfield but were using Doncaster airfield for part of their training routines. …At 15.10hrs P/O Playfair climbed into the aircraft, was seen to strap himself in, start the engines and then take off from Doncaster airfield. He was to undertake a basic training flight involving making a series of circuits and landings and this appears to have been using Doncaster airfield. At 15.30hrs the aircraft was seen flying straight and level at between 3,000 to 4,000 feet above the ground a few miles from Doncaster airfield. It was seen to make a gentle turn to the left but almost immediately the nose and starboard wing rose, the wing banked and the aircraft fell away left, making a steep spiral dive until it struck the ground. The aircraft crashed near Cockwood Farm, a mile north-east of Branton, and disintegrated on impact killing the pilot. 
The school sent a memorial scroll to Anthony's parents after the war, and Mr. Symons continued to send newsletters and Christmas cards to his mother until 1947. 
Anthony Playfair was the first British Columbian to die in the Second World War. He was 26. I sometimes wonder what these boys-become-young men would have accomplished in their lives had they survived. Perhaps Anthony would have written a book, and I would have read it instead of his grandfather's. 
---
Michael Nation (SMS '70) has been volunteering in The Wilson Archives identifying boys in the series of St. Michael's School photographs going back to its beginning in 1910. If any reader knows another St. Michael's School story which should be resurrected, please contact him through The Wilson Archives.