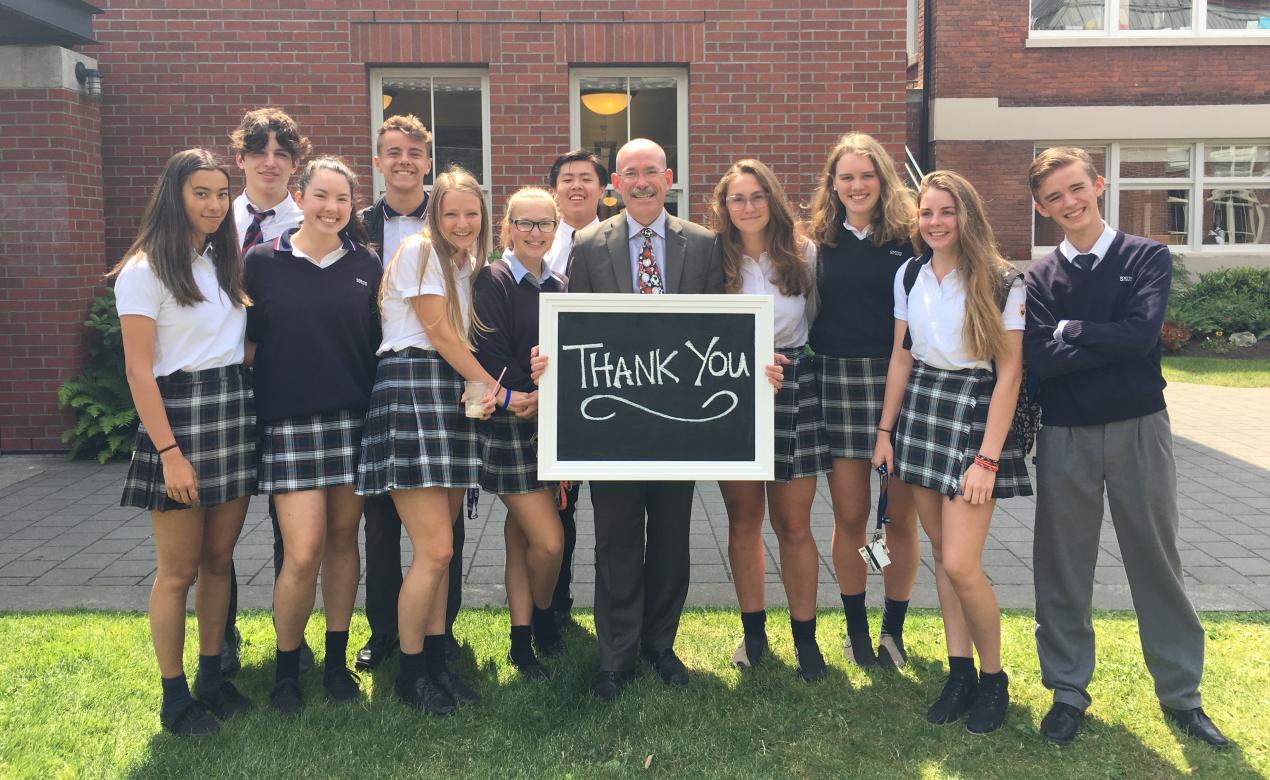 Everywhere we gaze at SMUS we see examples of Legacy. Our Mission, school culture, programs, facilities, grounds, named donations and the endowment are examples of long-lasting impacts of events, activities and intentions that happen in our lives that carry into the future.
During Alumni Weekend, we were awash with stories directly connected to legacies that were attributed to preparing students for life. Long-lasting impacts of people topped the list, followed by teaching and learning experiences, our ever-evolving facilities and, most notably, the gratitude that a SMUS education can be accessible to everyone. Legacy impacts are ones that are sustainable, in that they are strong and permanent in people's thoughts.
We regularly speak with students about Legacy, particularly in our transition years from Grade 5 to 6, Grade 8 to 9 and with our graduates, as they become alumni and leave for their next chapter of life. Their individual and collective legacies come in the form of fostering positive relationships, demonstrating leadership, compassion and empathy, giving back to our community, and leaving positive indelible marks as they move through SMUS's educational journey.
Year after year, student legacies form the foundation of our traditions and lead the way to improving our school and each global community in which our alumni find themselves. One could argue that Legacy is a sustainability fuel.
I wonder what SMUS could be like if we harnessed our collective Legacy power. What if each student, parent, staff member, alumni and governor had a 'Legacy creation' mindset, where it was a personal mission to ensure a positive, long-lasting impact was at the root of every interaction, decision and action. This may sound a bit utopic; however, one could argue that the collective effort of individual Legacy creations would take SMUS's strength and permanence to the next level.
Here is the task. What does your SMUS Legacy look like? When you have considered this, what steps are you taking to ensure that your Legacy has a long-lasting impact on the people around you and on the school's strength and permanence. Needless to say, each person's Legacy will be different and their contributions will come in many forms; however, the sum total of our efforts will ensure that the delivery of SMUS's Mission and Vision to generations to come will be our Legacy.