After a couple of years of summer sports put on hold, competitions returned with a vengeance through July and August as athletes have been itching to get back to high-level performances. A number of alumni and current students participated in competitions at the provincial, national and international level over the last couple months, and we are pleased to recognize those who we know were competing.
We are also pleased to share our 2021-22 Athletics Year in Review program, highlighting the year in sports at our Senior School.
Rugby Canada Senior Men's 15s
Quinn Ngawati '17, now a member of Rugby Canada's Senior Men's 15s team, played two test matches for Canada in July. The team first faced off against Belgium in Halifax , winning 45-0, and played against Spain in Ottawa, losing 57-34.
BC Amateur Golf Championships
Jackson Rothwell '19 won his second BC Amateur Golf Championship title at the Christina Lake Golf Club in July. He won on the first hole in a sudden-death face-off, earning the BC Amateur title after first winning it in 2019.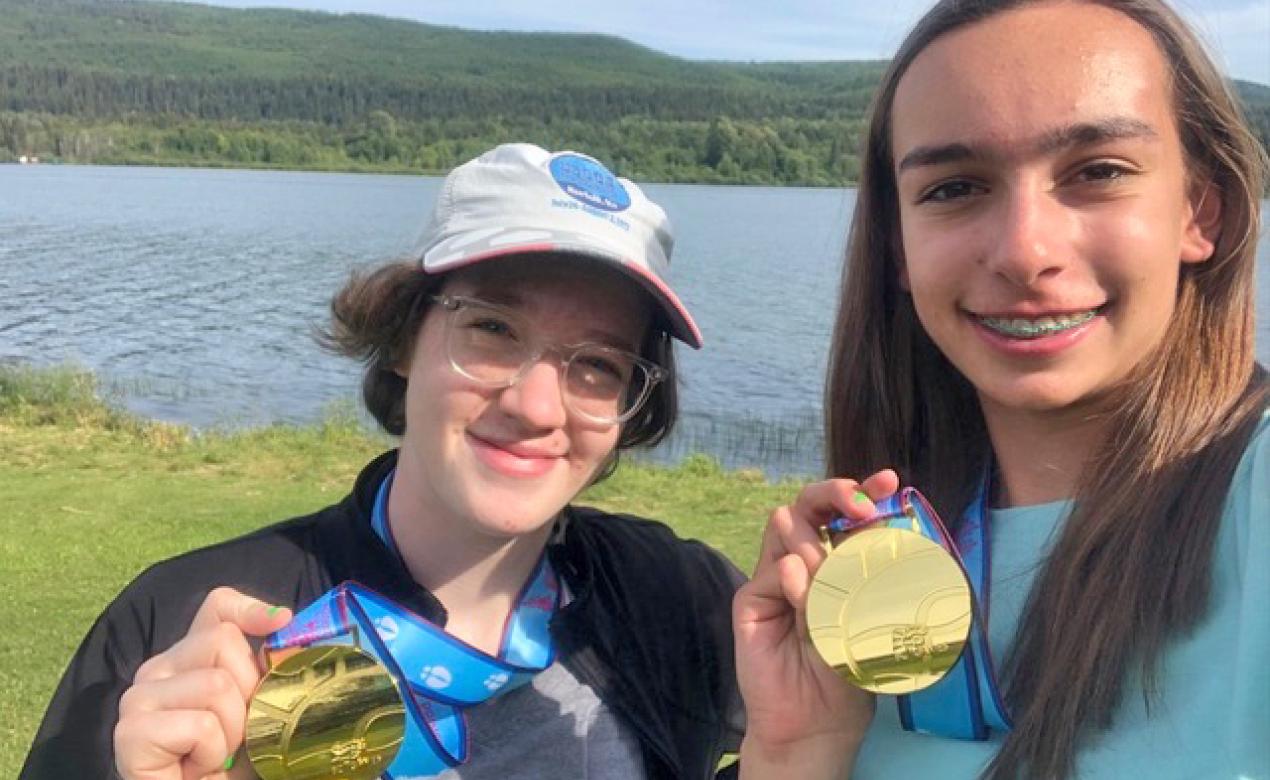 BC Summer Games
A number of our Middle and Senior School athletes competed in a wide variety of sports at the BC Summer Games in Prince George.⁠
Among the nearly 3,000 young athletes from across the province competing were SMUS Middle and Senior School students Eli A. (canoe kayak); Crystal Cai (basketball); Sophie De Launiere (sailing); Skye Farish (rugby); Elena Graham (sailing); Gabby M. (basketball); Helen M. (basketball); Dani Pelyhe (basketball); Liam P. (basketball); Oliver Pressello (towed sports); Elspeth R. (basketball); Owen Sandquist-Sherman (athletics); Parker Sheehan (basketball); Willow Tsonev (rowing); Kevin Yin (swimming); and Adam Z. (basketball).⁠
Special mention to the following athletes for bringing home a medal: Sophie, Skye, Elena, Dani, Liam, Oliver, Owen, Parker, Willow and Adam.
Farah Palmer Cup (New Zealand women's rugby union)
Kiri Ngawati '19 is playing high-level rugby union in New Zealand. She is currently competing with the Bay of Plenty Volcanix in the 2022 Farah Palmer Cup.
Commonwealth Games
Three SMUS alumni represented Canada at the Commonwealth Games in Birmingham, England.
Swimmer Jeremy Bagshaw '10 earned a bronze medal in the men's 4x100m freestyle event, after swimming in the heats to help Team Canada qualify for the finals.
Squash player Nicole Bunyan '11 competed in both the singles and mixed doubles competitions. 
Anna Mollenhauer '17 was a member of women's field hockey team that finished fifth at the Games.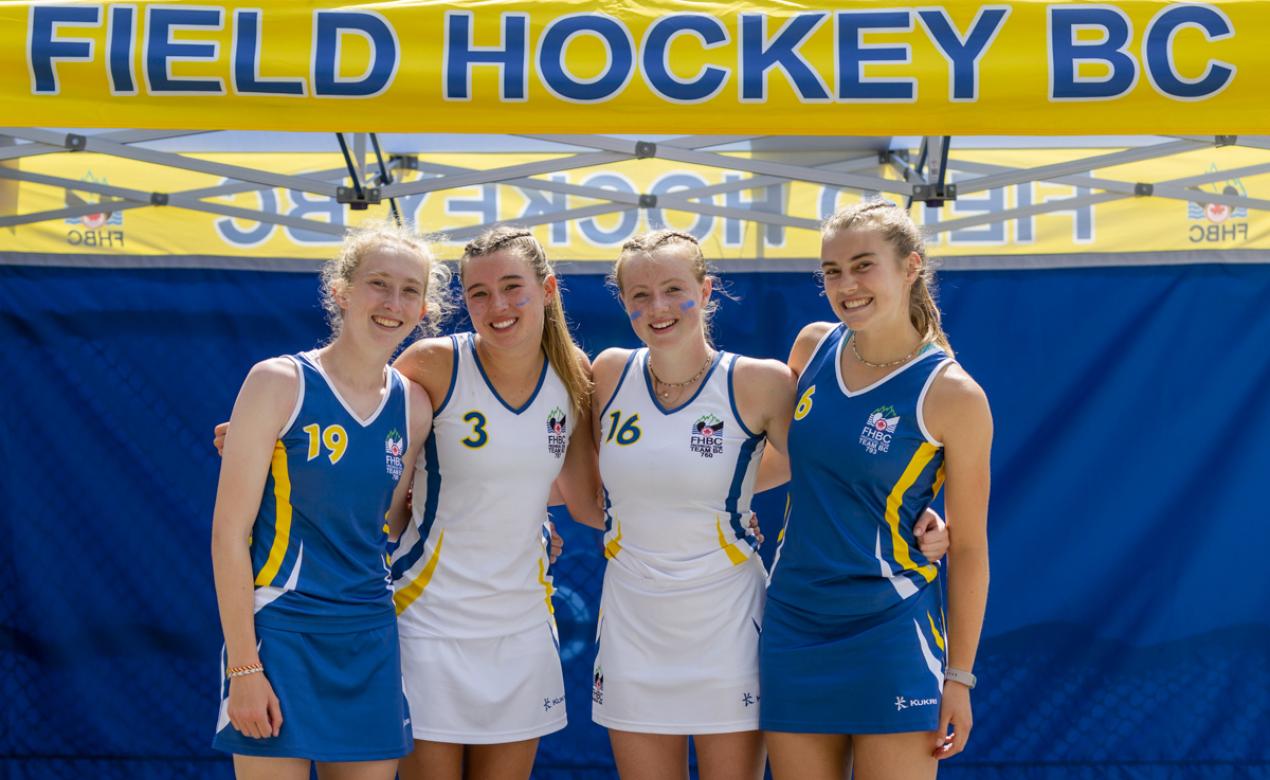 Field Hockey Canada U18 National Championships
Grade 12 students Amanda Adams and Rebecca Stone won silver at the Field Hockey Canada U18 National Championships as members of the BC Blue team. Fellow Grade 12 students Eva Cuddihy, Maya Djurickovic, Lauren Fracy and Allegra Nelson also represented BC at the tournament.
2022 World Games
Squash player Brooke Herring '18 represented Japan at the 2022 World Games in Birmingham, Alabama. The World Games are for Olympic-level athletes who compete in sports that are not contested at the Olympics.
Far Western Swimming Championships
Vienna Wakefield '22, who competes with Island Swimming out of Saanich Commonwealth Place,  travelled to Concord, Calif., for her first international swim event. She won two medals at the competition: a silver in the 100-metre butterfly, and a bronze in the 4x100-metre freestyle relay.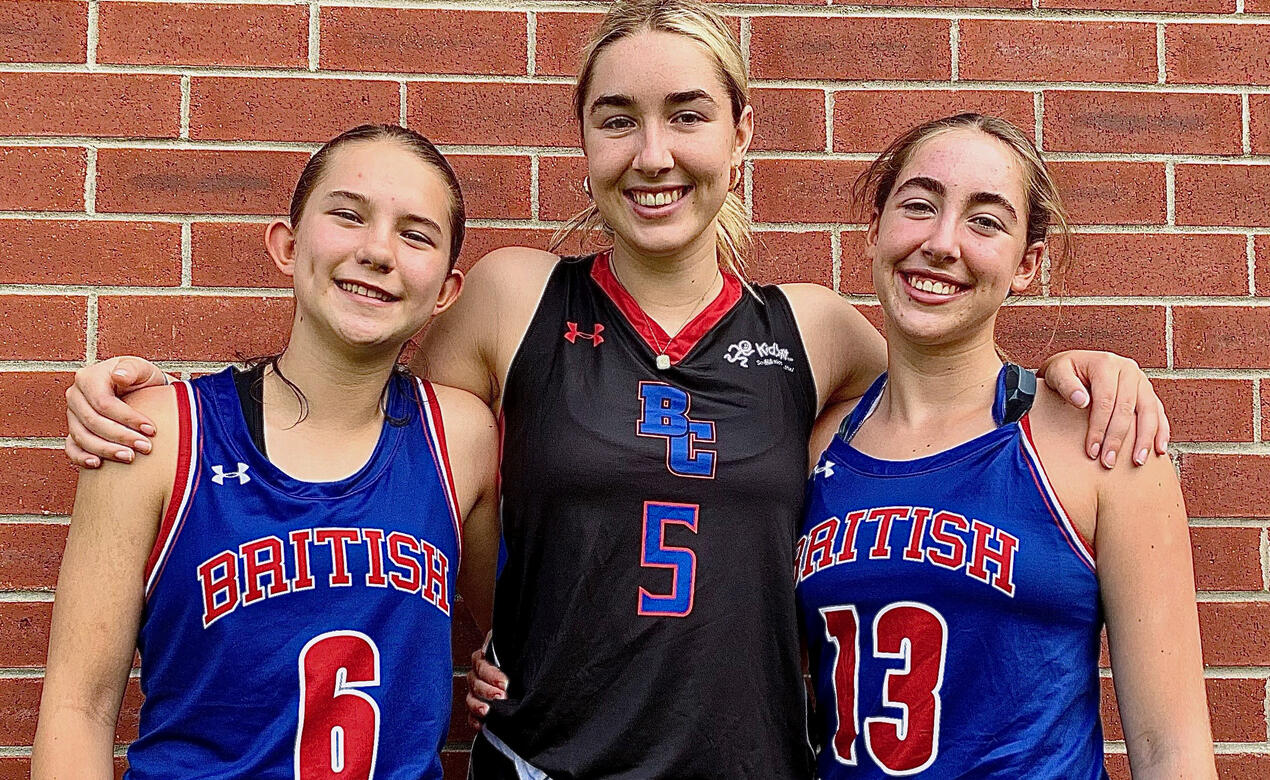 Canada Basketball National Championships
Grade 10 students Charlie Anderson and Avery Geddes, and Grade 12 student Makena Anderson represented British Columbia as members of the U15 and U17 Girls Basketball teams at the Canada Basketball National Championships in Quebec. The BC U15 team finished the tournament in fifth place, while Makena and the U17 team earned silver at the event.
PanAm Junior Squash Championships
Christian Yuen '22 competed at the Pan Am Junior Squash Championships in Bolivia in late July and early August. Christian was one of just eight young Canadian athletes chosen to represent Canada at the event. The Canadian men's team finished in fifth at the event.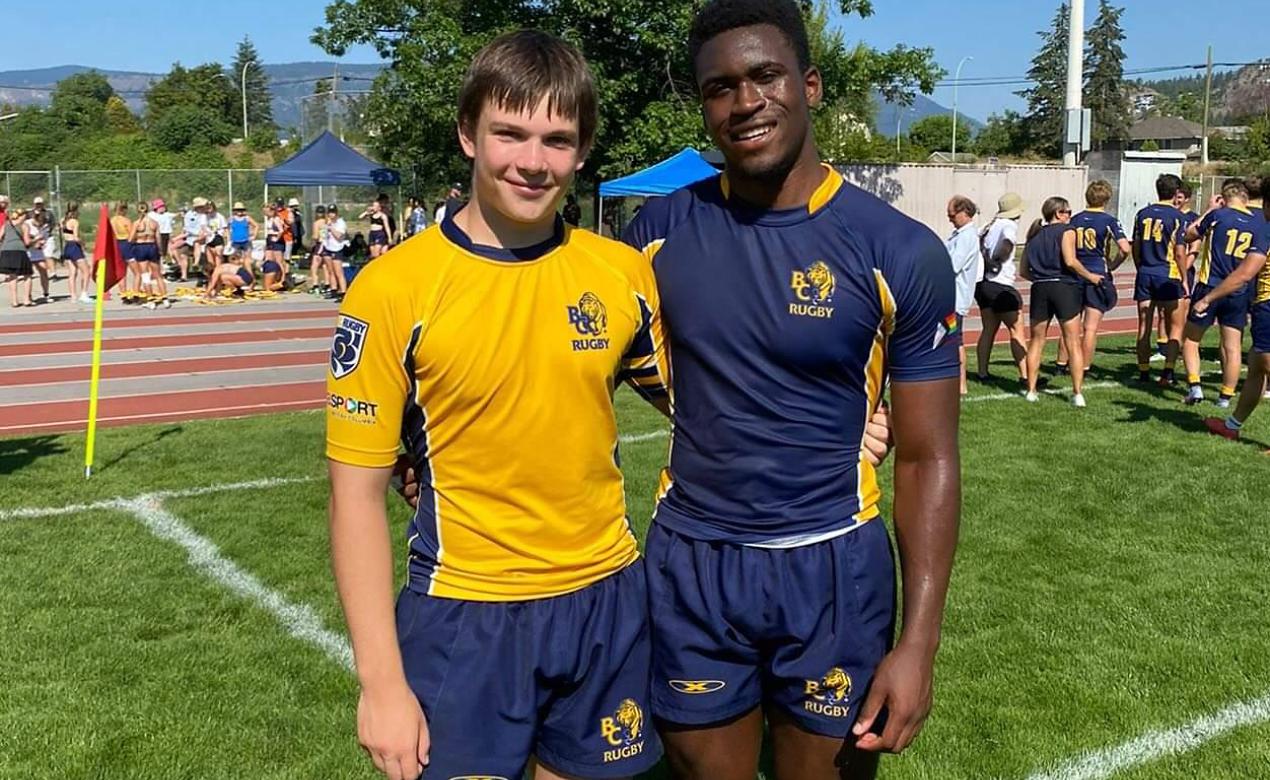 U18 Western Canadian Rugby Championships
Grade 12 student Carter Haddow, Dave Duru '22 and Ty Driscoll '23 represented BC at the U18 Western Canadian Championships in Kelowna. Carter and Ty played on the BC U18 Gold team, finishing third, and Dave played on the BC U18 Blue team, which finished first.
Alums Chloé Hill-Huse '20 and Jessica Nonay '20 were named to the BC Bears U23 Women's team that played two exhibition matches at the tournament.
2022 Canadian Rugby U19 Championships
Muiredach Casey '21 was named to the BC Bears rugby team that competed at the Canadian Rugby U19 Championships. The BC Bears won the Canadian title in the final over Quebec.
Canada Summer Games
Grade 12 athlete Skye Farish (rugby), and alums Liam Hodgins '20 (rowing) and Angelina Shandro '20 (W 1500m) represented BC at the Canada Summer Games in Niagara. Skye and Team BC won gold in the Rugby 7s competition.
WSF World Junior Squash Championships
Alex Brown '22 represented Canada at the WSF World Junior Squash Championships in Nancy, France, winning 3 of her 6 games.
U16 Field Hockey Canada National Championships 
Grade 10 student Kendyll Adams, and Grade 11 students Wynn Brown and Mia Muller represented BC at the U16 Field Hockey Canada National Championships. Kendyll and Mia won bronze with the BC White team, and Wynn won Gold with the BC Blue team.
---
Do you know of another SMUS student or alum who competed this summer or training hard for a future competition? We'd love to know about it!
Please let us know by getting in touch with us.