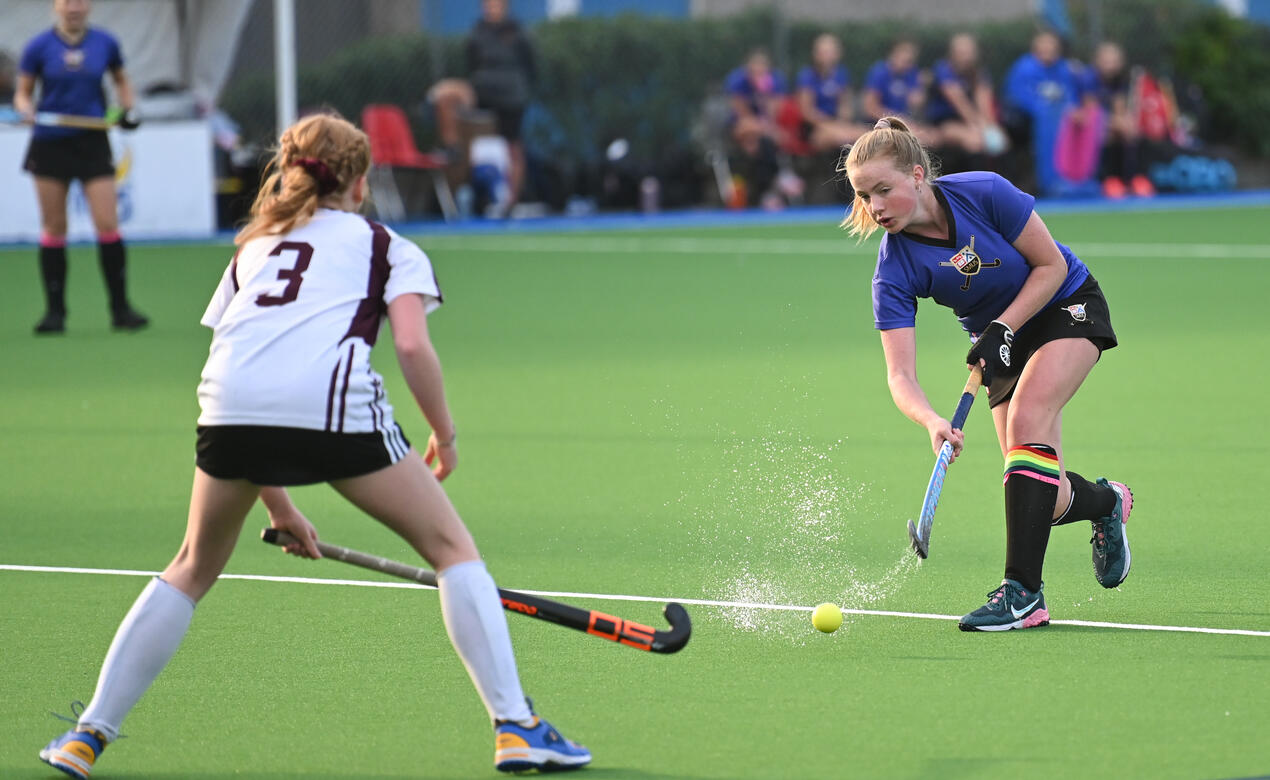 The Thanksgiving weekend holiday ensured a somewhat limited athletic program this past week. Nonetheless, SMUS figured prominently in several events.
Field Hockey
The highly regarded Senior Girls Field Hockey team competed in the prestigious Bridgman Cup. Day 1 saw some adversity, as a scratchy 3-1 victory versus Cowichan was followed by a 2-0 loss to Collingwood.
Still, the 1-1 record moved SMUS into the championship quarterfinals, with a 1-0 win over Oak Bay fair reward for a tenacious defensive performance. Then, in a thrilling semi-final against mainland powerhouse Handsworth, the Blue Jags weathered an early storm to draw level at 2-2, before then claiming honours in the shootout and a place in the championship match.
This final, against Little Flower Academy on UVic's newly refurbished water turf, was another compelling affair, with SMUS leading 1-0 and then 2-1 midway through the third period. The team was left to rue three glorious scoring chances just prior to halftime. These missed shots factored in later, as the visiting Falcons, thanks to nine penalty corners, dominated the last 20 minutes of play. An acrobatic save by goalkeeper Talia Pike, and two courageous shot blocks by Rebecca Stone, kept the Blue Jags in front until the last few minutes. However, the opposition's relentless pressure finally produced a late equalizer. This time, the extra time shootout did not go in favour of SMUS, with the team earning the silver medal.
The squad now looks forward to what will be an equally competitive and hotly contested ISA tournament, with the Island AA championships and then the BCs all set to take place over the next four weeks.
Soccer
The Junior Boys Soccer team travelled to Stelly's and recorded a solid 5-1 win. Back at home, four goals from Will Zielinski sparked the team to a somewhat unexpected 8-1 triumph over Lambrick Park.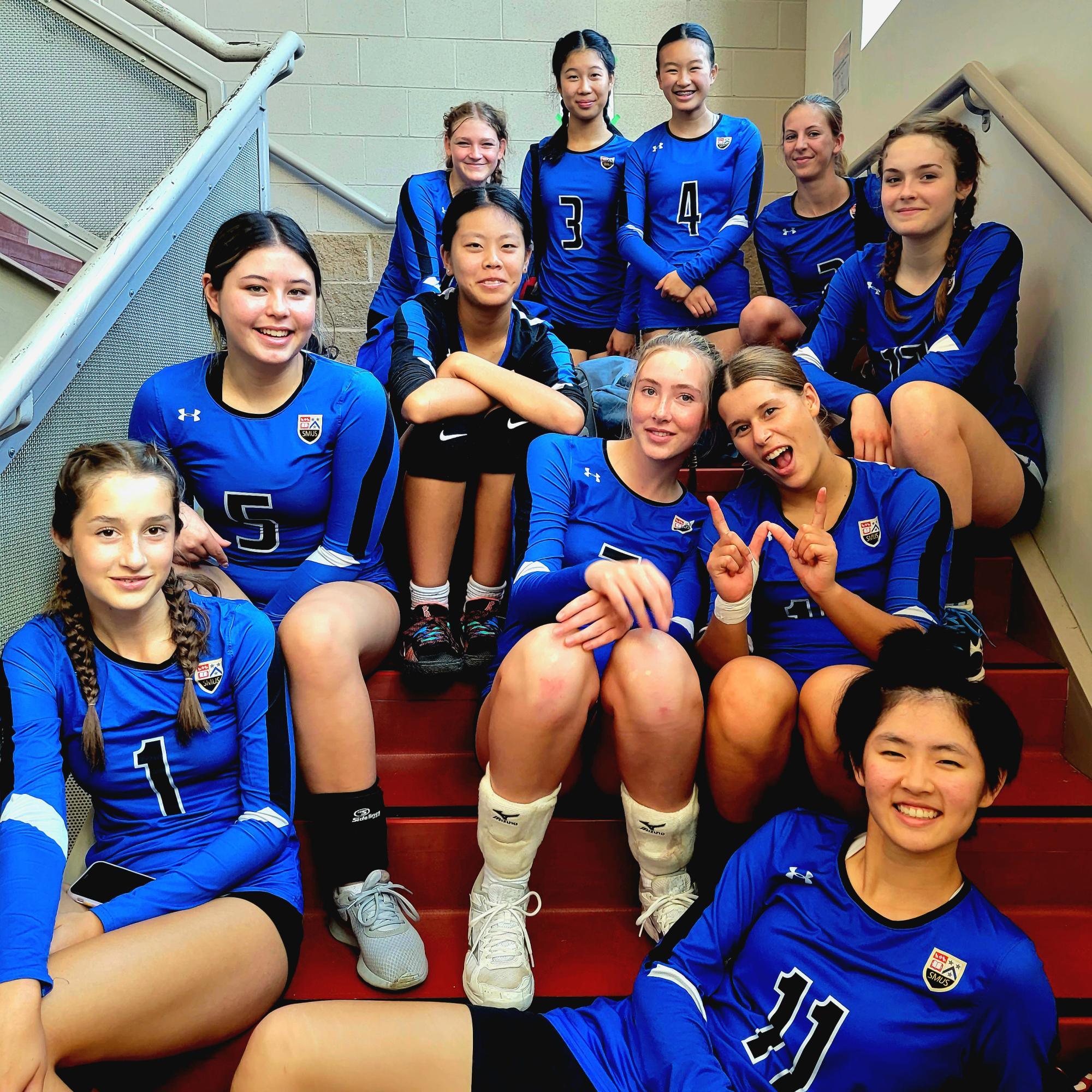 Volleyball
Junior Girls Volleyball went 3-3 in league play, sweeping Claremont, splitting with Brookes Westshore and dropping a pair of games to Spectrum. Crystal Cai and Yanyu Zhang both set very consistently.
Then, in a terrific all-round effort, and led by Zhang and Joss Olcen, SMUS executed well in a series of very tight matches to win the Camosun Invitational Tournament.
Meanwhile, the Junior Boys season got going for real, with the Blue Jags winning five of six games against Reynolds, Oak Bay and Belmont. Ryan Liu, Zachary Ding, Brody Harris and Elliot Mairet all contributed well with accurate passing and timely hitting, while Noah Melo and Finlay Hlannon made the most of their court time. 
Senior teams resume action this week also, with multiple Senior Boys Soccer and Senior Volleyball games and tournaments. The fall Rowing competitions also get underway with an October 15-16 Regatta at Elk Lake, while Grade 9 Rugby travels to Klahanie Park in North Vancouver for an ISA 7s event on October 14. Finally, the Squash team will compete in the Victoria Open.
Alumni Rugby
Congratulations to Jonas Robinson '16, who, as captain of the UVic Vikes Rugby team, led the squad to a Wightman Boot triumph over UBC. He then brilliantly emceed the highly successful University Athletic Department Championship breakfast.
Kudos to Matt Klimchuk '20 who has just been selected to represent Canada in the America's Rugby Trophy competition. The side will play October 21 and 26 in Brazil.