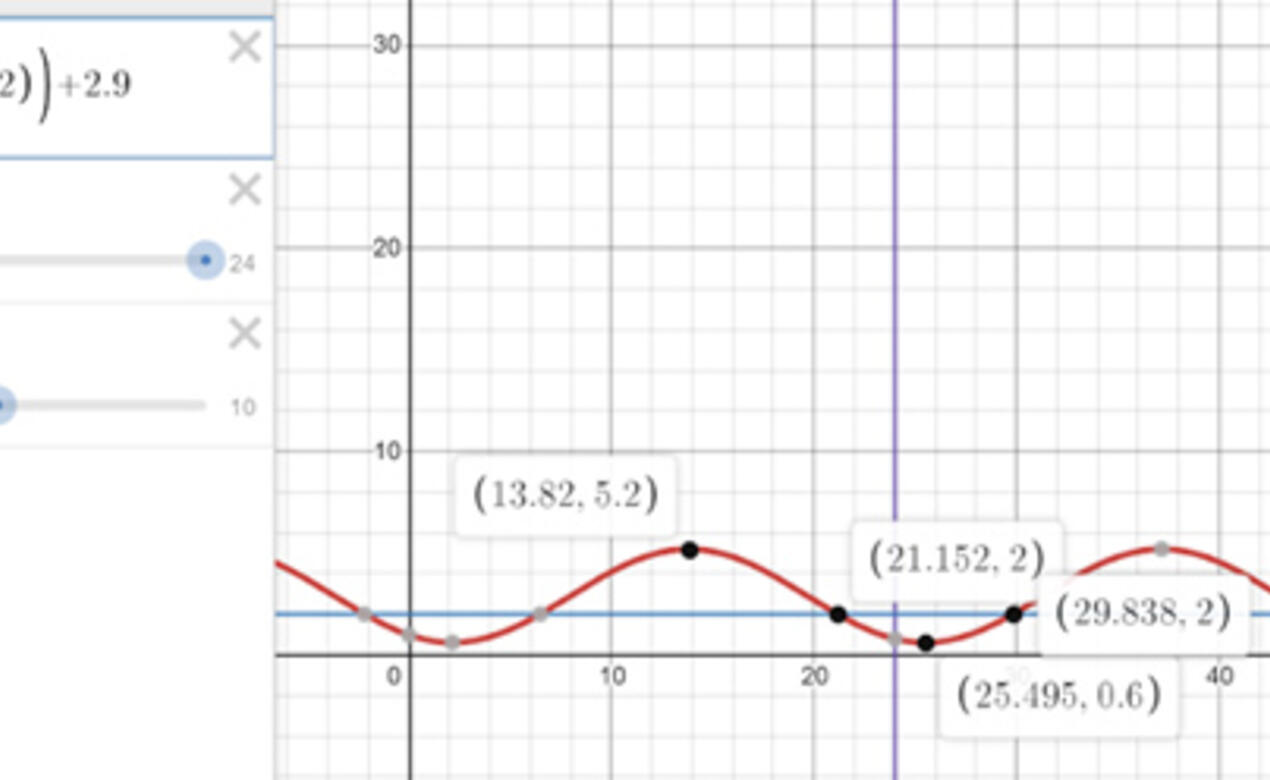 Like many people my age or older, I went through my schooling with little to no education on Canada's Indigenous Peoples. When the new BC curriculum began to roll out with First Nations content integrated in all subject areas, this was terrifying to me. I battled with my own lack of knowledge in the area and struggled to see how I was going to integrate the content into a mathematics classroom. I didn't want to appropriate or offend anyone by making a mistake or saying something wrong. I wanted to make the connections as authentic as possible.
In October 2019, I decided to make First Peoples a higher priority in my professional development and sought out a number of seminars at the 2019 British Columbia Association for Mathematics Teachers Conference with this focus in mind. At the end of the day I signed up to pilot a resource for the First Nations Education Steering Committee (FNESC). One section of their material worked with the Haida story "Raven Brings the Light," which had been published as a book in 2013. With SMUS connections to both authors and illustrator, I felt this was a great place to start.
In February 2020, we invited author Robert "Lucky" Budd in to tell this story to our entire Grade 9 student body before we began our linear relations unit. We referred back to the story regularly over the next few weeks as we used pieces of the story to model linear patterns in many ways through hands-on activities. We began using the concept of Raven transforming into a pine needle in order to gain access to the Chief of the Heavens to steal the Daylight Bulb. Since pine needles grow in groups of two or three, what would this pattern look like if Raven needed to transform multiple times? Students then have an opportunity to represent their ideas using values, equations and graphs.
The abrupt end of the in-person school year in March meant we did not have a chance to complete the unit and I look forward to working through the material again this year. With COVID-19 restrictions in place, Lucky Budd and Roy Henry Vickers have collaborated to create a beautiful telling of "Raven Brings the Light", complete with the stunning visuals of Vickers' art.
Learning Through Authentic Voices
Last February, as I sat through a weekend seminar with Elder Doreen Spence with the Saddle Lake Cree Nation, I came to the realization that the more education I received on First Peoples, the more I wanted to learn. During the pandemic I completed the University of Alberta's free online course, Indigenous Canada, to provide more substance to my own knowledge of the history of First Peoples in our country.
When I returned to school in September, I wanted to bring more Indigenous content into more of my mathematics courses. My first thought was to link sinusoidal functions in Pre-Calculus 12 and Foundations of Mathematics 12, as these functions are easily modelled within lunar cycles (13 Moons of the W̱SÁNEĆ People) and tides. Sinusoidal functions occur whenever there is a wave-like repeating graph and students usually learn to model problems involving ferris wheels, pendulums, and boats in a harbour. I approached social studies teacher David Lynch to brainstorm ideas. He suggested I look at clam gardens of the coastal First Peoples, and for that I couldn't be more thankful.
In collaboration with Jenn Fletcher, SMUS's Indigenous Liaison Administrator, and her connection to Kim Recalma-Clutesi and late Chief Adam Dick of the Kwakwaka'wakw First Nation, I was able to learn more about this fascinating, almost forgotten, tradition. The students were introduced to clam gardens through a wonderful video interview with Kim Recalma-Clutesi where she talked about their history and importance. Chief Adam Dick single-handedly brought life back to this traditional way of living in 2002. To avoid being taken to a residential school he was hidden at his family's winter home, which allowed him to learn the traditional ways. These clam gardens (lokiwey) provided a sustainable source of protein that were only accessible during the zero tides, which occur only twice a year. However, the gardens were only harvested when they were accessible during the winter months.
I am excited to share what I have learned with my colleagues and students. Using what they have learned about sinusoidal functions, the Grade 12s modelled tidal data from January 2020 in the Kwakwaka'wakw territory to determine the number of hours a clam garden would be available to harvest.
One of the First Peoples Principles of Learning is "learning involves patience and time." I constantly remind myself of this as I continue on my own journey of learning. I am very thankful for those who have helped me grow this area of my practice and self. I am keen to incorporate more First Peoples-related content in my classes so my students can develop an appreciation for their story and help in the process of reconciliation and healing.