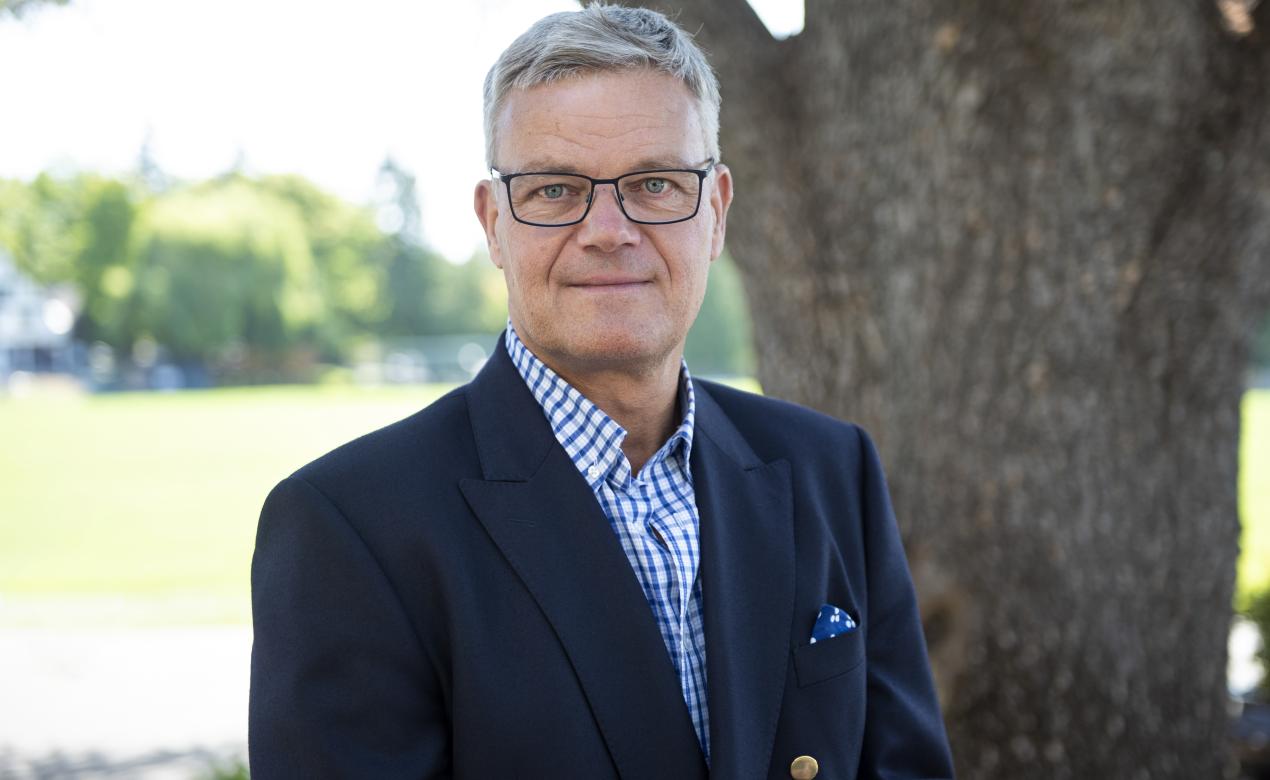 Those of you who have ever jumped out of an aircraft will appreciate the concept of 'ground rash', a few last moments of quiet serenity before the chaos of landing. This is what it feels like as we move from the summer holiday, through the preparation stage and into the beginning of term. The sense of excitement and expectation, now that the training is complete and we look forward to welcoming our students back, is palpable.
We are particularly enthusiastic this year to make the most of what we are calling our Jubilee. I have written on this before but felt that it would be useful to give a little more detail.
To this end I am going to structure a few thoughts around an explanation of what jubilee actually is, why we have chosen to celebrate our 50th Jubilee, and how we are going to embrace it during this 2021-22 academic year.
What is Jubilee?
Apart from being the opportunity to celebrate an anniversary with a significant round number, 50 years, the concept of jubilee has developed over millennia in several cultures. The Jewish principle of sabbatical suggests that the seventh year is special. Seven times seven making 49, is therefore particularly significant. In western cultures, this has become rounded up to 50.
The time of jubilee was an opportunity for distant and estranged family members to make a special effort to reconnect. It was often associated with creativity in the arts, music, poetry, and literature. It was also a time when old grievances could be reconciled and laid to rest. Often discussions were convened, and plans formulated for the next 50-year period. Jubilee was enthusiastically embraced as an excuse for celebration and feasting. This aspect has been further developed into the concept of duende, or the spirit of carnival in some countries.
Why is SMUS recognizing the significance of our 50th Anniversary Jubilee?
Many senior members of our community will remember with relish, the centenary celebrations held in 2006 to mark 100 years since the formation of University School. Talking to the individuals who were at SMUS at the time, there is no doubt that their experience of the centenary year was a rich one, which is still firmly etched in their memories.
As we seek to move through the restrictions of COVID-19 era, it seems to me that we should do everything possible to try to make the experience of our current students as meaningful, significant, and fun as we possibly can. They have had a lot to contend with.
It is often the case that the arrogance of the present tends to denigrate the achievements and work of generations who have gone before. Learning of our historical journey from the past helps to provide much needed context to where we are today.
There is no doubt in my mind that the chief architects of amalgamation representing both University School and St. Michael's School back in 1971 deserve to be recognized for their leadership and vision. Decisions were finely balanced and there was nothing inevitable about the outcome. Indeed, the risks were real and significant. It is appropriate, therefore, that chief architect John Nation, who became the first chair of the St. Michaels University School Board of Governors and now affectionately remembered as "the father of amalgamation," is recognized.
The journey of the combined St. Michaels University School is nothing short of remarkable during the past 50 years. Student enrolment has almost quadrupled, the improvements to our four campuses – Richmond Road, Victoria Avenue, Shelbourne Street and the Rowing Centre – now allow us to stand in good comparison with leading schools across Canada. Today the reputation of the school for strong academic learning with passion and compassion is respected across the breadth of Canada and increasingly around the world. The culture of the school has also changed beyond recognition.
Back in 1971, the newly fledged and amalgamated SMUS was characterized by the more austere aspects of British boarding school education, the vestiges of the military school experiment and a commitment to an ethos that could be described as spartan athleticism. This contributed to indelible memories, many strongly positive, others less so.
Since then, a giant leap was taken towards diversity and inclusion with the contested decision to move to full co-education in 1978. Over the last few decades, diversity has been steadily increasing, compassion has caught up with passion, and academic credentials have been cemented.
None of this means that we have arrived at a destination. There is still an evolving route to progress. Much more remains to be achieved. While we continue to make the school a better place for all, there are also numerous examples of individuals who have dedicated their lives' work to this noble cause.
How will we celebrate our Jubilee year?
We will be aiming to 'jubilize' as much as possible of our routine events. Look out for Jubilee concerts, musicals, competitions, and many other activities. The aim is that every member of our school community from Kindergarten to Grade 12 will actively participate in a direct way.
We will be starting with Jubilee-themed assemblies, at which Jubilee swag will be distributed to help students discover the Jubilee spirit. Banners will be erected in the Sun Centre and on lampposts along the Richmond Road campus driveway to remind us all that this an opportunity which we should exploit. I would also like to highlight the forthcoming pictorial history of SMUS which will have a strong tie-in to the celebrations, and links to recorded personal histories of some of the key individuals who have influenced our progress.
We are also encouraging members of the broader community, through the Parents' Auxiliary, the Alumni Association diaspora, and the recently renamed faculty Emeriti group, to seize the opportunity and plan their own events.
It is worth mentioning that should COVID-19 restrictions allow, we will be emphasizing the importance of Alumni Weekend, which will take place April 29 to May 1, 2022, as a focus to allow a memorable gathering of the SMUS clans. We hope to make this largest Alumni Weekend in the school's history!
We will post regular updates and highlights on Jubilee activities and events on our website and social media as the year progresses.
In conclusion, I would also like to emphasize that Jubilee is also a significant step on our journey forward. We can anticipate key initiatives on our road to Indigenous recognition. We will also be reviewing the recommendations of the Diversity, Equity, and Inclusion Advisory Group, which will be formulating draft plans based on a broad consultation process. Jubilee also provides the perfect opportunity to launch our Campus Master Plan. More news of this will be revealed in the next few weeks. We also have plans to highlight our commitment to excellence in the STEAM subjects, to promote inspiring teaching through Portrait of a Teacher, and other exciting projects to be rolled out as momentum builds.
Our Jubilee year provides a great opportunity for us to reconnect with our history, celebrate the present, and to prepare ourselves to meet the challenges of the future, head on.
We look forward to continuing to share our journey with you all.