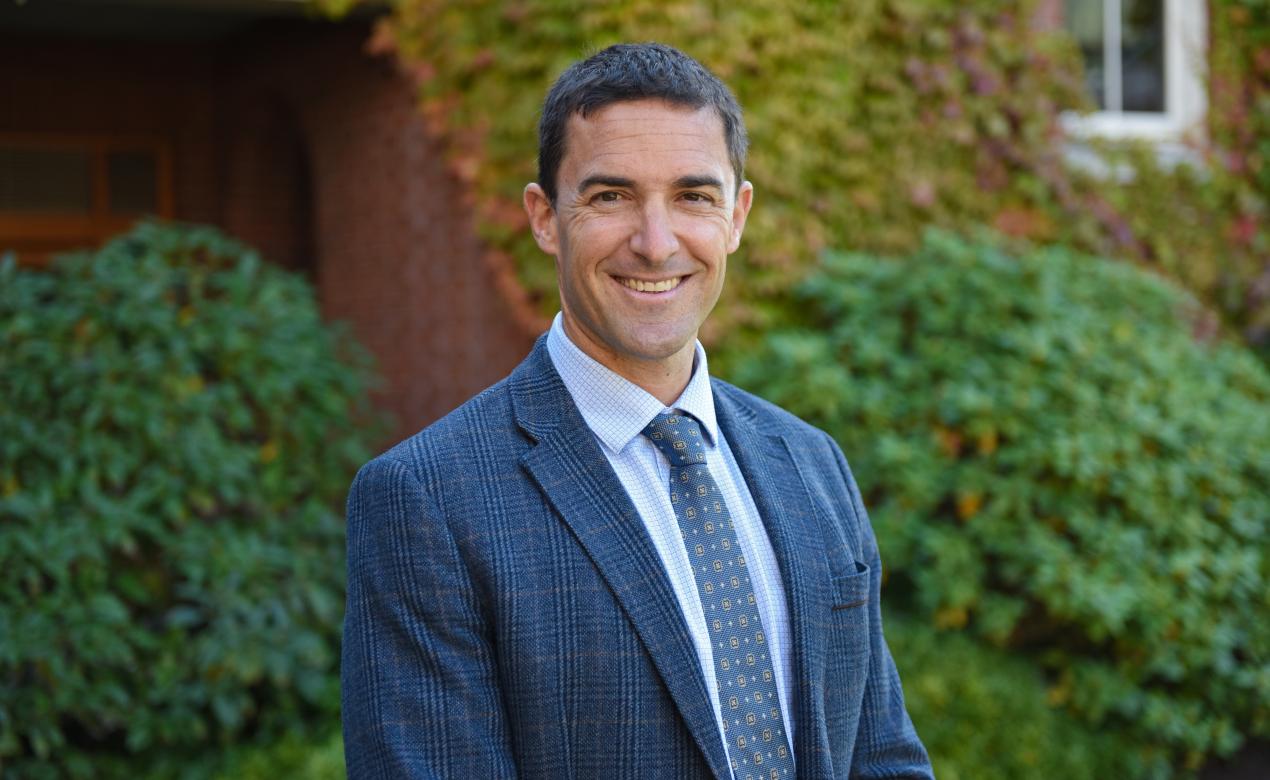 I last had the opportunity to write for The Weekly in January of this year. In that article I wrote about the hidden achievements of our students as they worked through the middle of the pandemic. We continue to be fortunate to have remained healthy and well as a school community. While those days last January seem a distant image in our rearview mirror as restrictions continue to ease on our campus we remain ever-vigilant.
However, our students continue to face down further challenges as the realities of major climate events have hit close to home this year. The summer heat dome followed by last week's historic floods have brought these concerns and realities to the fore. As a school community, we send our positive thoughts and prayers to fellow British Columbians directly impacted by the floods. The current situation in our province is a reminder to all of us why prioritizing sustainability and climate change is so important; these are pressing issues that our students will continue to face and inherit throughout their lifetimes. You can read Keith Driscoll's article from a few weeks ago to learn more about some of the actions we're undertaking at SMUS to continue to reduce our environmental impact.
In the face of these old and new challenges, our students continue to inspire us in their day-to-day actions. Our hidden achievements from January 2021 are becoming visible to us all, and it is fantastic to be a part of this vibrant community that is quickly regaining its momentum.
If you would like to see this inspiration for yourself, please join us tomorrow (Saturday, November 27) for the return of our theatre arts program. Students will be staging 12 Angry Jurors, by Reginald Rose, at the Langham Court Theatre. The performance starts at 7:30 pm. Complementary tickets are available online.
The arts continue to ramp up, with rehearsals well underway for the return of our large ensembles concerts in early 2022, and from my office I can hear the run-throughs for this year's Musical Revue which will be on stage in March 2022.
Additionally, next week, keep an eye out for the livestream information related to our Senior Boys and Senior Girls volleyball teams, who have both qualified for the Provincial Tournaments, which are running for the first time since November 2019.
Within school, we can feel our clubs and councils beginning to pick up speed as they come out from under the COVID-19 blanket. Our Model UN group has their first trip planned for February, the Girl Up Club just completed a successful collection campaign to create care packages for a women's shelter, and our Service Council has just launched our annual Christmas hamper campaign in support of local families. Last year, in the middle of the pandemic, this initiative raised over $10,000 and we look forward to seeing what we might be able to achieve this year.
So, in the face of extremely difficult times, our students continue to press forward with open hearts, open minds and the most positive intentions. It is inspiring stuff. I, for one, am reassured that we are in good hands as they begin their journeys into adulthood where they will look to use their many strengths to influence our world for the better.