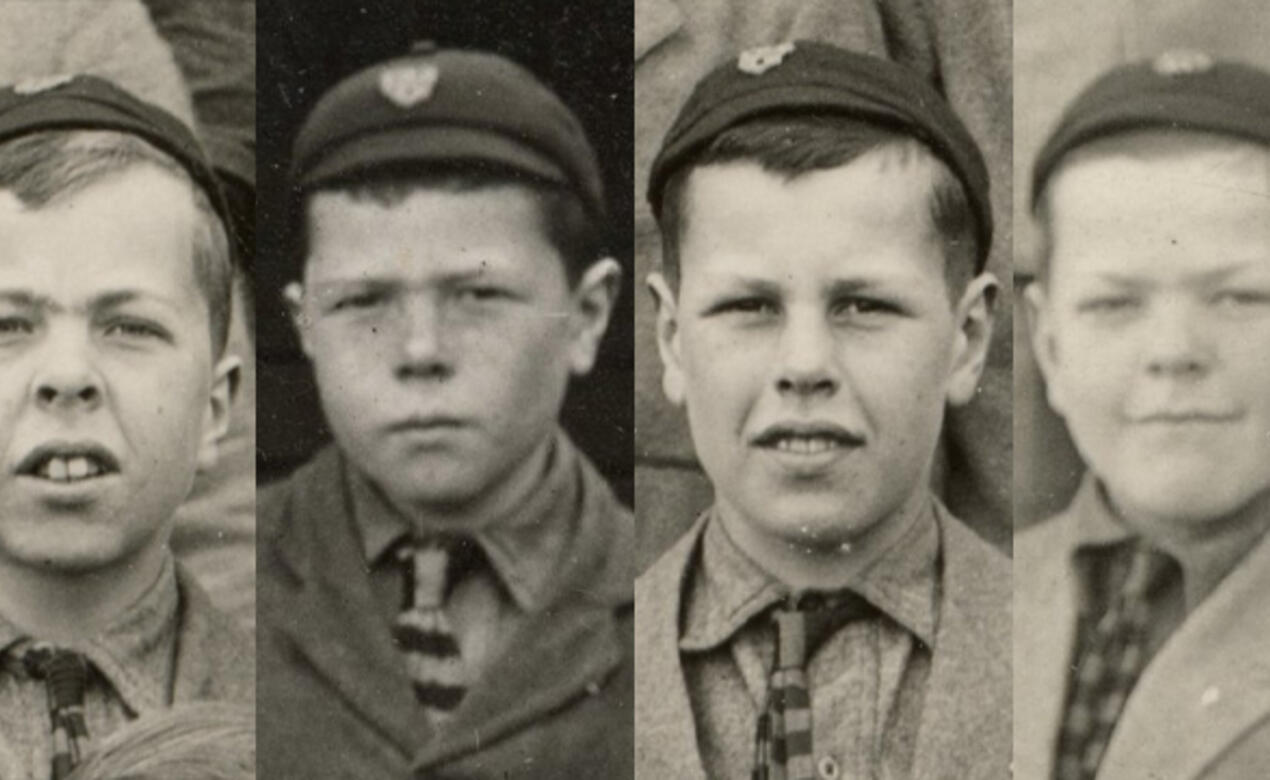 One of our Jubilee year projects is "Waiting to Be Remembered - Stories from St. Michael's School," a collection of incredible stories of connection and coincidence involving St. Michael's School Old Boys, researched and authored by Michael Nation (SMS '70).
Between January and June 2022, we will release stories by Michael Nation and we hope you will enjoy reading them.
---
St. Michael's School has had many sets of brothers attend together or in series. At times there have been three or four brothers attending in one particular year. The family names of Martin (1920s); Kidd, Alexander and Gillespie (1930s); Jones and Fraser (1940s); Malerby (1950s); and Izard (1960s) stand out in that respect. 
The tradition of parents sending more than one son to the school started early in its history. Within the first 13 months of operation, Headmaster Kyrle C. Symons had entered four pairs of brothers on the roll: John and Timothy Matson, Gore and Humphrey Connell, Frank and William Holland, and Arthur and Ronald Jackson. 
There were sometimes also cousins and non-related boys with the same family names. From 1951 to 1954 two unrelated students both named Robert King were enrolled – and to make the matter even more confusing, they were in the same form/grade. 
To distinguish between individuals with the same family name St. Michael's School used a particular numbering system. The eldest was always 1, as in Jones 1, and each successively younger boy was 2, 3, etc. At other schools, the order of the boys was designated with abbreviations for the words "major" and "minor" if there were two, as in Bailey ma. and Bailey mi. With more than two of the same family or name, superlatives were added: "max." (maximus) and "min." (minimus). How any school identified five or more boys with the same name, I don't know. In some schools that was handled by a third option, "primus," "secundus," "tertius," etc. All of these systems followed traditions from British schools. 
From September 1923 to June 1930, four brothers of the Fulton family passed through St. Michael's School. Coming from Kamloops, they were the sons of Frederick John Fulton (1862-1936) and Winifred Mary Davie (1879-1961). Frederick was a lawyer, judge and politician, representing his interior constituency as a Conservative MLA from 1900-1909 (Attorney General 1906-1907) and as an MP from 1917-1921. He married late (aged 46) into a political family; Winifred was the daughter of one B.C. premier and the niece of another. The four boys were Alexander ("Alec"), John ("Jack" or "Moose"), Frederick ("Fred") and Davie. 
After Davie had finished at St. Michael's School in June 1930, there was a regular stream of communications between the Fulton and Symons families, through one brother (e.g., "Per Fred") usually providing information about the other three as well as himself, or the mother updating Mr. Symons on all four of her sons. The phrases in quotation marks in the boys' entries below are taken from the archival records of these exchanges of letters, cards, and the school circulars (newsletters). 
Though the four brothers (there were no sisters) had a similar 'Fulton' appearance, they had different aspirations and capabilities.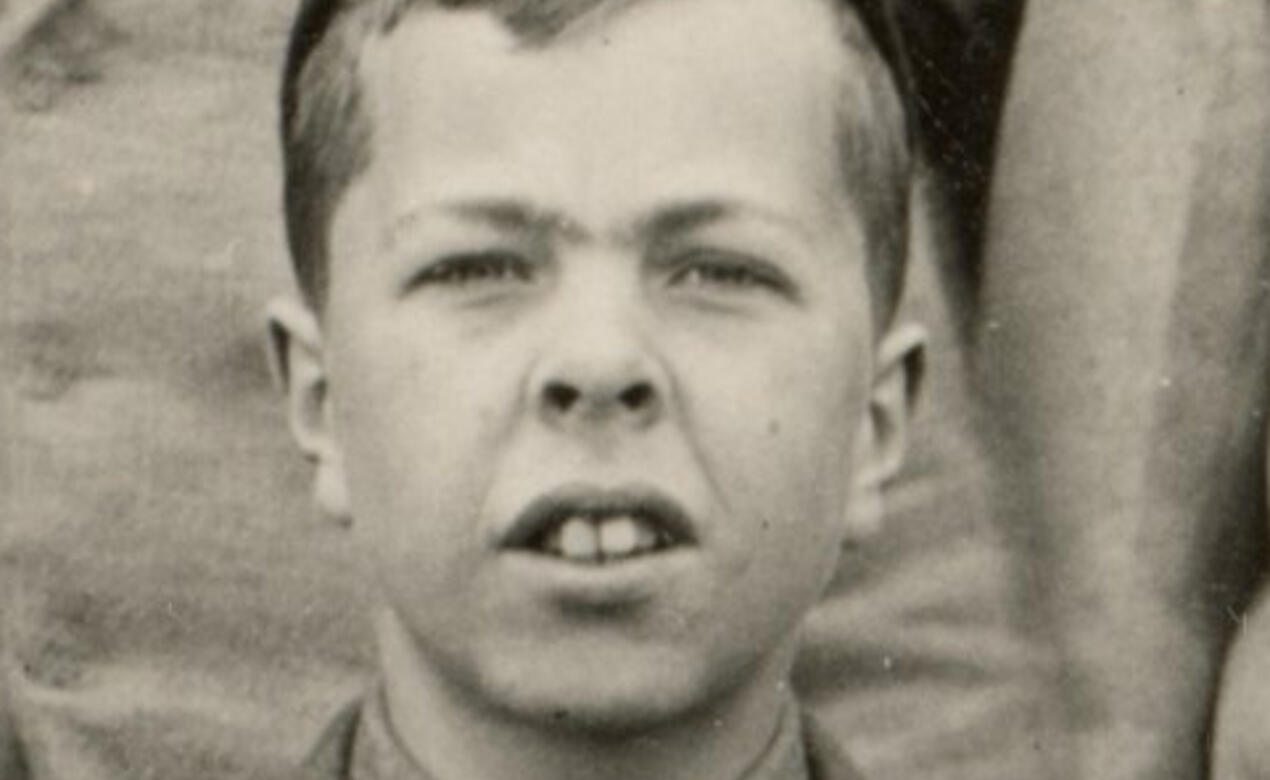 Fulton 1, Alec (1911-2005) 
Although Alec was 17 months older than his next younger brother Jack, both of them entered Form 3B (approximately Grade 5) in September 1923. Alec was the less precocious of the two. Though both skipped at least one grade, he finished St. Michael's School a year after his younger brother. 
Alec completed his junior (Grade 11) and senior (Grade 13) matriculations at Kamloops High School. His love of mechanical things led him, in the mid-1930s, to England where ("Per Davie") he became an assembler in a motorcycle factory in London. He loved motorcycles, and thought for a while of racing them ("Hopes to go in for contests—races"). This in turn led to his military service with the Motor Transport section of the Army Service Corps during the Second World War until he was sidelined with an infection at the end of 1944. 
After the termination of hostilities and his demobilization he returned to the University of British Columbia in May 1946, and ultimately graduated as a mechanical engineer. Around 1952, he joined the federal Department of Defense, remaining with that federal department in Ottawa until his retirement. 
I found no mention of his being married or having any children.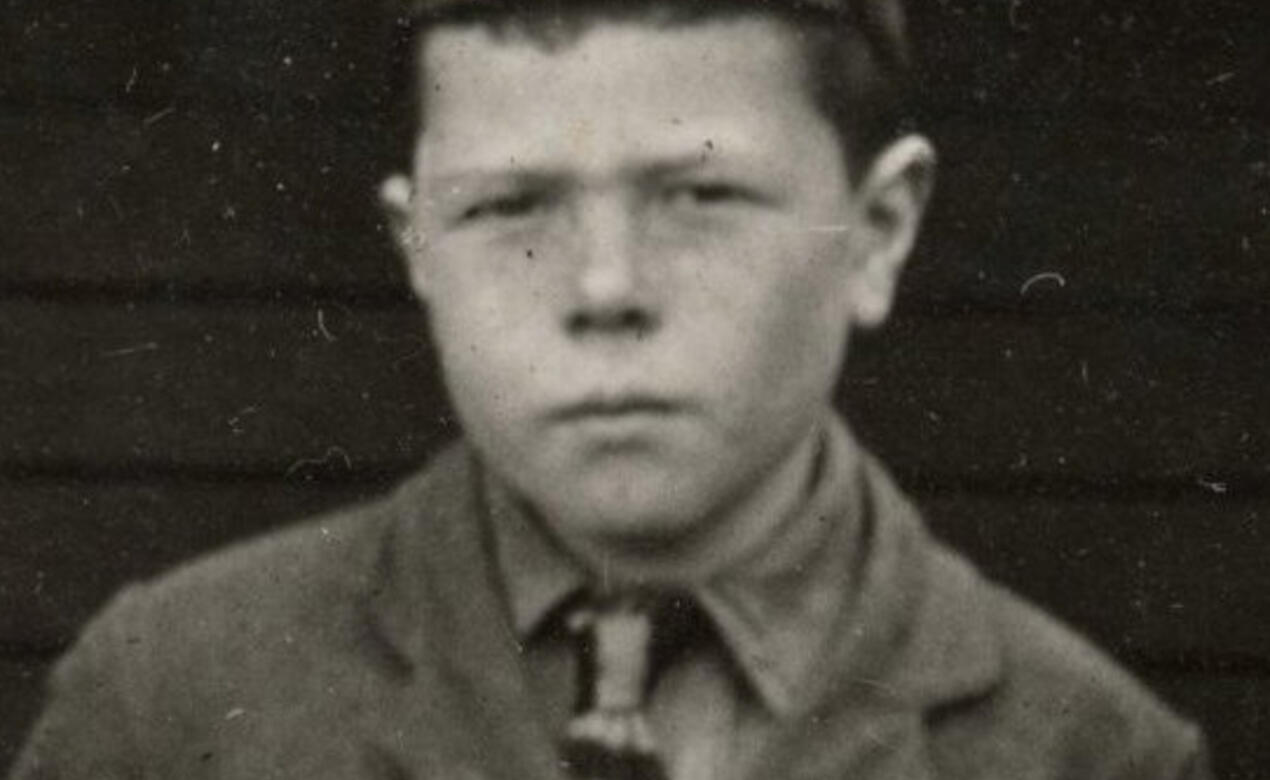 Fulton 2, Jack (1912-1942) 
Like Alec, Jack completed his senior matriculation at Kamloops High School( in June 1929), and the next year went to Oakland, Calif., to qualify for his American pilot's licence. In 1931, he completed his Canadian commercial pilot's licence at the Aero Club of BC in Vancouver. Unable to find work as a pilot in Canada he headed for England where, in 1935, he earned a commission as a Pilot Officer in the Royal Air Force (R.A.F.). In the R.A.F. he was nicknamed "Moose" for his Canadian origin. 
He joined a bomber transport squadron in Egypt and was posted to the R.A.F.'s Heliopolis Station in Cairo, from where he flew to Khartoum, Palestine and Nairobi. 
He was granted three months' home leave in 1937 and then posted to R.A.F. Mildenhall in Suffolk, one of the air force's largest bomber stations. By May 1939, he had been promoted to flight-lieutenant, and was a test pilot at the Experimental Station, Royal Aeronautical Establishment, Farnborough, Hampshire. Jack then served as a bomber pilot, participating in 20 raids over enemy territory in the first year of the war. During 1941, he was reposted to Farnborough, testing aircraft, engines and night flying in England. 
When the Royal Canadian Air Forces's No. 419 Bomber Squadron was originally formed at R.A.F. Mildenhall in December 1941, its senior officers were Canadians loaned by the R.A.F. "Moose" Fulton became its first commanding officer. As commander, he served for seven months and completed more than 30 bombing raids. 
In the war he was decorated, successively, with the Distinguished Flying Cross (October 1940), the Air Force Cross (January 1, 1942), and the Distinguished Service Order (April 1942). 
On August 2, 1942 the plane Jack was piloting was shot down by German fighters while returning to base. The plane was last seen crossing the French coast over the English Channel. His body was never recovered. He was 29 years old. 
After his death Queen Elizabeth authorized the renaming of No. 419 as "Moose Squadron," the only Canadian squadron to be named after a person. It would be given a moose emblem as a traditional crest alongside the Cree motto "Moosa Aswayita" ("Beware the Moose"). The City of Kamloops adopted the squadron, and Fulton Flying Field at the Kamloops Airport is named in his honour.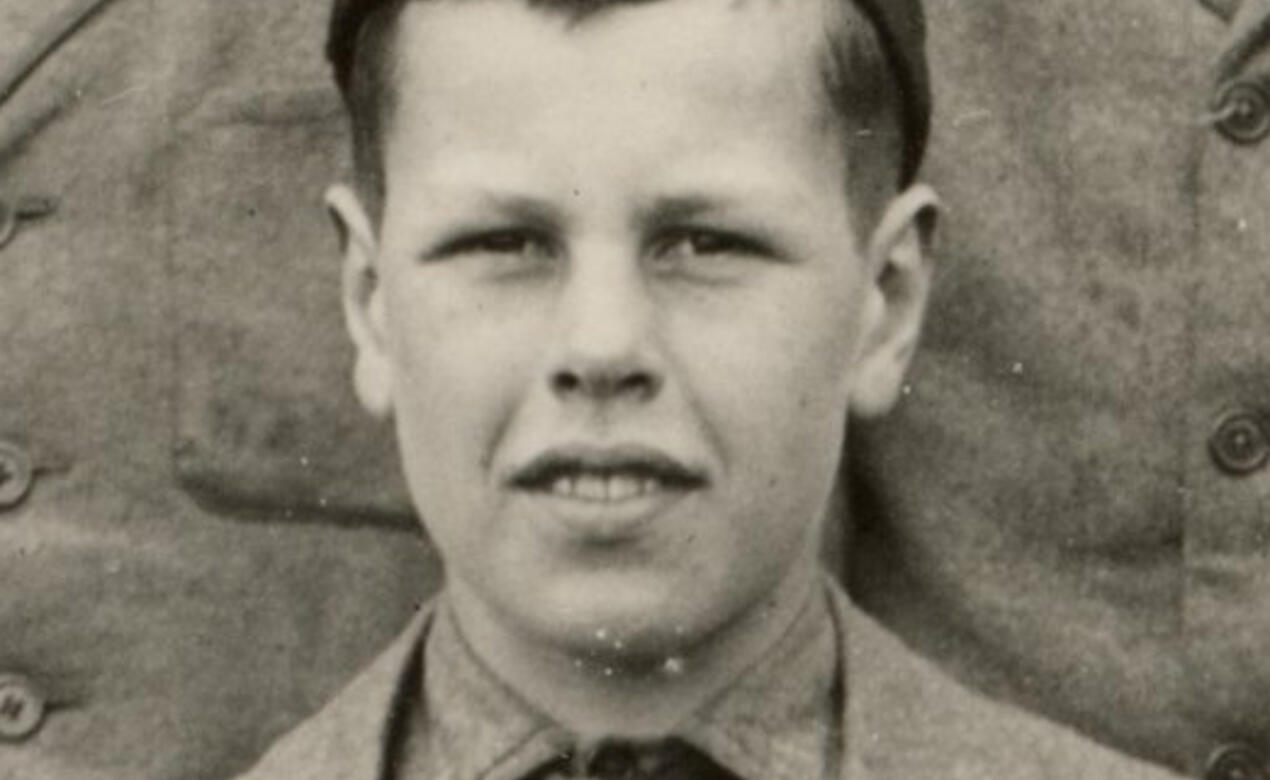 Fulton 3, Fred (1914-2004) 
Fred did very well at St. Michael's School. He was a prefect and won the Merit Shield, the award for the best all-round boy (judged by personal conduct, academic, athletic and leadership criteria). 
He split his secondary and tertiary education between Kamloops High School (1929) and Oak Bay High School in Victoria (1930), Victoria College (1930) and back to Kamloops for more high school in 1932. (In that era, a student could either leave secondary school at the equivalent of grade 12 to enter university, or remain in high school for one's senior matriculation, or Grade 13, and enter second year. It appears that Fred tried both routes.) 
In 1935, the school listed his address as the Royal Canadians' School of Cavalry in Calgary. He had become a lieutenant in a B.C. Light Horse regiment. By Christmas 193,6 he had followed Alec and Jack to England "to try for Air Force." Some health condition prevented his achieving that object; instead, he entered the London Metropolitan Police as a constable early in 1937. But he wasn't happy with this either: "Aug. '38 Per Davie—hates London and police work." 
"May 28, '39 Came in," K.C. Symons recorded. Fred had returned to Canada and visited the Old Head at the school on Windsor Road in Victoria. He paid his membership fee to the school's Old Boys Association ($1) and explained what he was looking for: "V. keen on horses, 2 yrs police. Might get Prov. Police. Now [working for] Loyal Protective Life Ins. Coy. Did well. May stick with it." And "stick with" both policing and the insurance industry, he did. 
By October that year (1939) he was a probationer with the B.C. Provincial Police, and a year later he was with the Rocky Mountain Rangers. This was a militia unit for duty in Canada, not overseas. He served with the 1st Battalion in Vancouver, Vernon, Port Alberni and their headquarters in Nanaimo. In September 1945, another St. Michael's Old Boy, Bob Borden, reported that Fred was "now at Little Mt. … awaiting discharge" (army barracks in Vancouver occupying a large area known as the Little Mountain Camp bounded by 37th Ave., Cambie St., 41st Ave. and Willow St. 
By the end of 1945 his mother informed K.C. Symons that Fred was back in the insurance business with Sun Life; this was first in Kamloops, then Vancouver, but with most of his career as the manager of their division in Hawaii. 
He was twice married and had one daughter.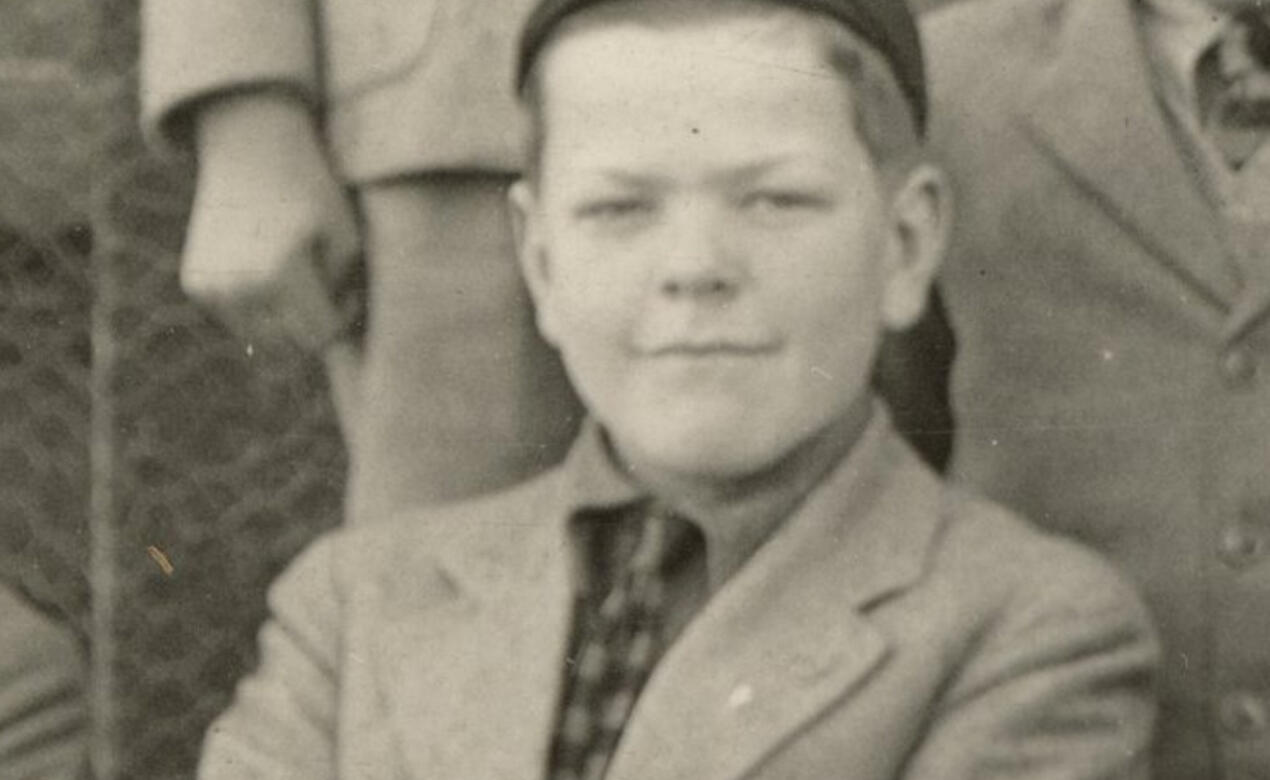 Fulton 4, Davie (1916-2000)
A prefect at St. Michael's School like Fred, Davie took Grade 10 at Oak Bay High then completed his junior and senior matriculations in Kamloops, before entering second year at UBC in September 1933. He graduated with an arts degree three years later. He was an all-rounder as well, winning a Rhodes Scholarship to Oxford: "Sept 4 [1937] Came in to say goodbye; off to St. John's College" for two years. He returned to U.B.C. in July 1939 to complete his final university exams and visited K.C. Symons in December that year. 
He was called to the BC Bar in January 1940 but was soon serving in the Canadian Army, first as a company commander with the Seaforth Highlanders of Canada, and later as the Deputy Assistant Adjutant-General for the 1st Infantry Division. He transferred to the reserves in July 1945 with the rank of major. 
Even before leaving the Army he was elected Progressive Conservative MP for Kamloops (June 1945), and continued to serve in this capacity for 23 years. He was Minister of Justice and Attorney General in John Diefenbaker's cabinet from 1957 to 1962 and Minister of Public Works from 1962 to 1963. There are records of many letters to K.C. Symons on House of Commons stationery, and two of these are preserved in the archives. During this period – perhaps 1965 or 1966 – I remember him as the guest speaker at the St. Michael's School year-end ceremonies. 
After a brief period as the leader of the BC provincial Progressive Conservative Party he was re-elected as MP once more, but was defeated in 1968. Finished with active politics, he returned to Vancouver to practise law and in 1973 was appointed to the Supreme Court of British Columbia. 
This began a difficult few years in his life, respectfully described in the Toronto Globe & Mail: "He had been a drinker since his days at Oxford, but the pressures of being a judge took a toll. 'I found … the pressures during the first two or three years surprisingly great because of my concern for the individual,' he said. In 1979, he was behind the wheel of his car after drinking and caused two minor accidents. He apologized to the Chief Justice and the police, was fined $500 and was allowed to remain on the bench. He abstained for a year but then a prostitute's published memoirs suggested that he was one of her customers. He sued for libel and took a leave of absence from the bench. As the trial neared, the prostitute publicly apologized for mistaking another man for Mr. Fulton. However, these headlines were overtaken when Mr. Fulton was charged with drunken driving. He was forced to resign from the bench and was sentenced to 14 days in jail with a $700 fine. Out of jail, he joined Alcoholics Anonymous and credited it with keeping him dry. 'I have good health and still have a contribution to make,' he said in 1989." That was true. 
From 1986 to 1992 he served as a commissioner on the International Joint (Canada-United States) Commission which, guided by the Boundary Waters Treaty signed in 1909, prevents and resolves disputes over waters shared between the two countries and settles other transboundary problems. In 1992 he was made an Officer of the Order of Canada. 
Davie was married and had three daughters. 
----
There is nothing very striking about this story, nor necessarily about the Fulton family, though it had some very notable achievements. Perhaps the Fulton family is typical of most, in this sense: each of the four boys/men had strengths and frailties; all of them achieved some success in their field and experienced various setbacks. 
Certainly all of them kept in touch with the Symons family and the school for many years. The school circular was often sent to one address for two, three or all four of them: "Sept. ['36] Circ. joint." K.C Symons also wrote Mrs. Fulton often to share school news and obtain information about her sons: "Feb.26, 1935 Wrote mother for all four." 
I take one other lesson from this story. The Old Head felt no differently toward Old Boys who were insurance salesmen (or commercial fishermen or electricians or schoolteachers) than he felt toward those who became cabinet ministers (or surgeons or business magnates). He was fond of them because of who they were, not what they were.
---
Michael Nation (SMS '70) has been volunteering in The Wilson Archives identifying boys in the series of St. Michael's School photographs going back to its beginning in 1910. If any reader knows another St. Michael's School story which should be resurrected, please contact him through The Wilson Archives.