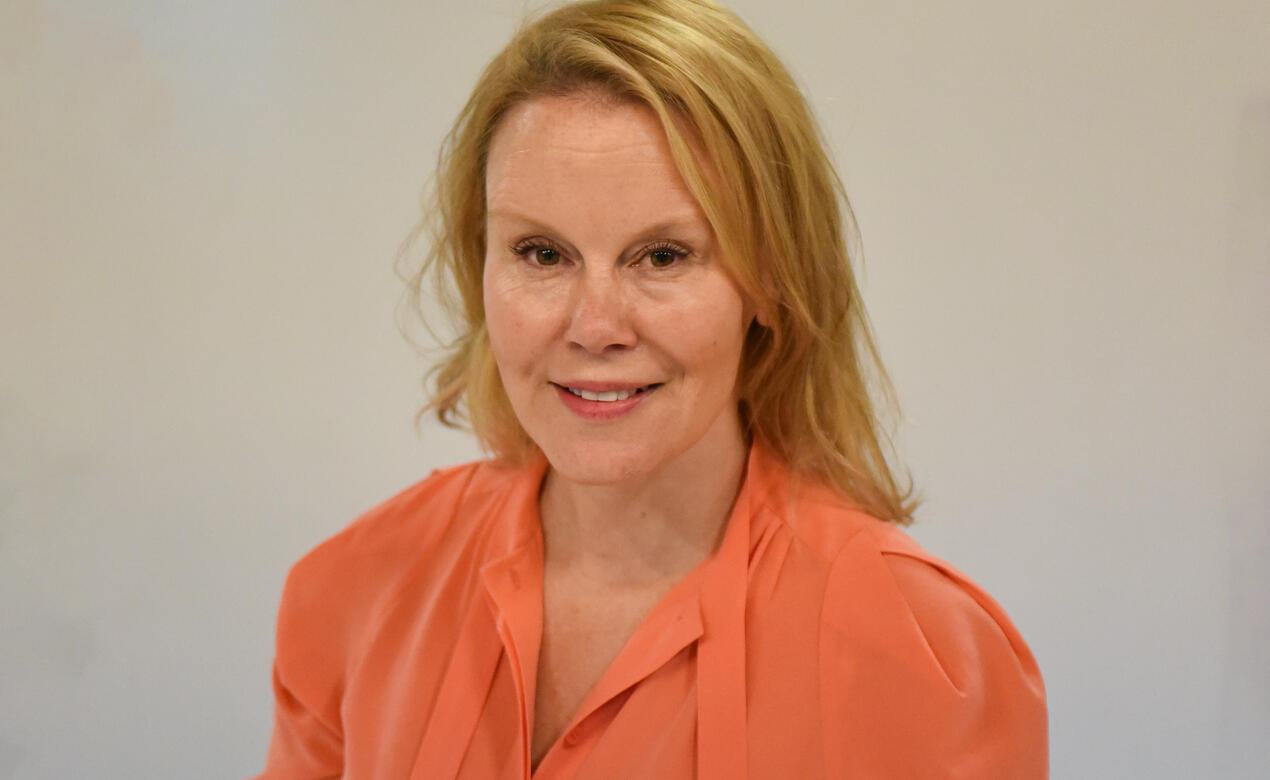 We are thrilled to launch our Financial Aid February campaign with the support of a group of "matchers": alumni parents Kathy and Michael Jawl, our Parents' Auxiliary, and our American Friends of SMUS board members.
This month, all financial aid donations up to $52,000 will be matched by this collective group of donors. Our goal of raising $400,000 this year in support of Financial Aid Now is within our grasp. As of today, we have raised $183,715, 46% of our target, and with your help we can meet this goal.
Kathy and Michael Jawl have donated to financial aid in our Annual Appeal for the last 11 years, and this year as one of the matching donors they hope to inspire others to give, too. Kathy, a Vivat Foundation board member, wanted to share this message with the SMUS community:
"Amidst unusual challenges, SMUS continues to thrive, educating our children and grandchildren with a continued standard of excellence.
Our Financial Aid program remains as significant as ever. As longtime supporters of this program, we continue to be motivated by a desire to extend the opportunity of a SMUS education to as many motivated students as possible so that they, too, may have a chance to learn and flourish at this great school.
The support and growth of the Financial Aid program has long been a priority of our school's strategic plan, predicated on the knowledge that a diverse student body creates a more invigorated, dynamic and balanced environment and education for all.
Simply put, diversity makes our school stronger and better, and this diversity is a gift to every student.
We encourage all members of the SMUS 'family' to join us in contributing, in whatever capacity, to Financial Aid February. Together we can make an invaluable difference."
Thank you to Michael and Kathy, our Parents' Auxiliary, our American Friends of SMUS and to all donors for supporting Financial Aid Now during the month of February.
Vivat and Floreat!
---
Double Your Impact
Every one of us can make a difference in students' lives by donating to this year's Annual Appeal. Please support Financial Aid February to double your impact and help ensure that every student can have every opportunity to succeed.
Donate to Financial Aid Now online or contact Shara Campsall, Assistant Director of Advancement, at [email protected] or 250-370-6197.