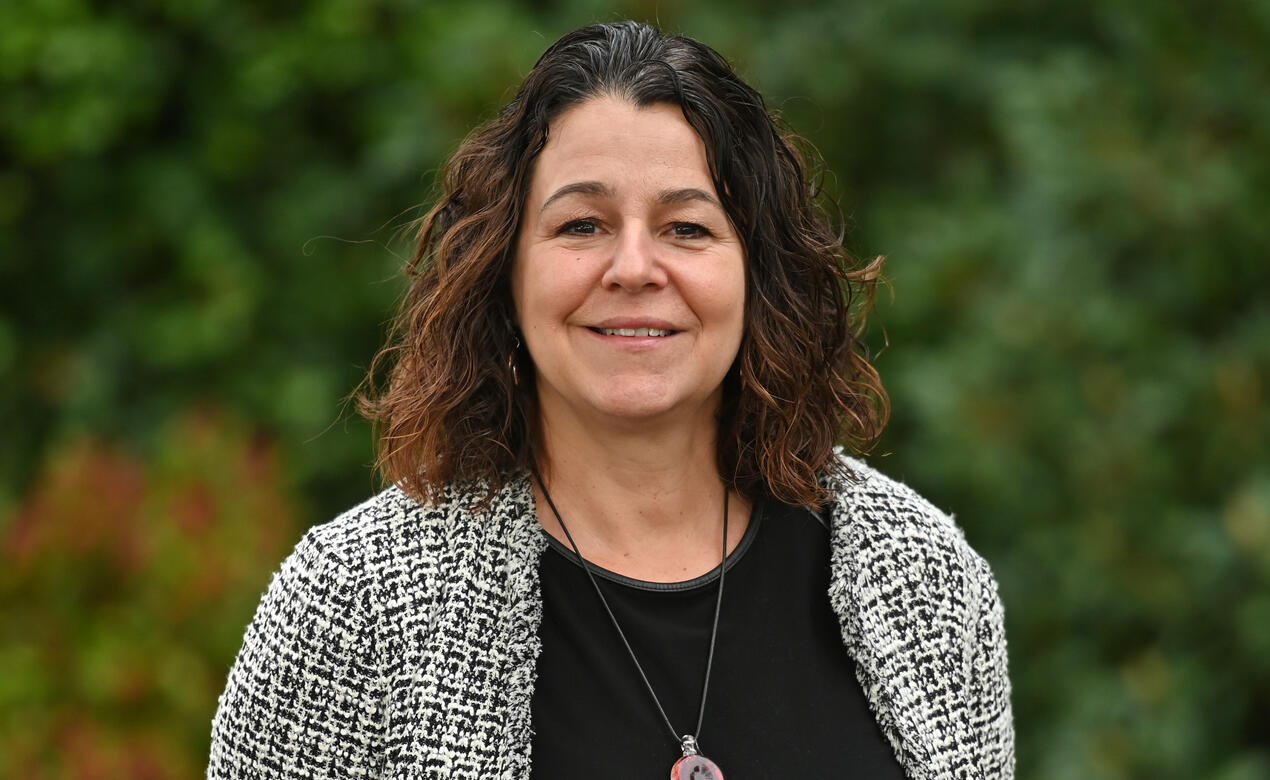 In our community discussions, we often measure success by the outcome, meaning the success of our graduates. Prospective families considering a school to invest in for their child's education may refer to third-party reports and resources, referencing numerical measurements of success. Although Our Report Card  provides excellent data about the merits of an independent school education at SMUS, the story is much more than numbers.
This year, one of our academic priorities is to consider the metrics we will review each year to measure our success. We believe that in addition to the outcome or success of our graduates, along with reviewing assessment data such as AP exams and Ministry assessments, we must also consider the following elements:
Relationships
Fostering and nurturing healthy relationships are at the heart of any school. Teacher-student relationships are the driver behind academic success, passion for the arts and success in athletics. Measuring the effectiveness of academic, professional, mental, and emotional support for staff and students alike needs to be considered. It is essential that we survey our students on their sense of belonging to the community and how safe they feel in our community as part of these relationships. 
Seeking student input on the learning experience so that we can continue to evolve and improve is also a necessary part of deepening the teacher-student relationship. These relationships bring alumni back and are the stories told through generations.
Choice
If you only focus on a few specific subject areas or a strictly structured program, one might say it's easy to achieve academic success. The real challenge is achieving excellence in a breadth of programs, a wide variety of subject areas, and a robust collection of extracurriculars.
At SMUS, we are proud to offer the AP Capstone program, a variety of AP courses, and unique and innovative electives across our academic program. Our Outdoor Education program and the Exploratory program at the Middle School are two examples of the types of choices that students have at SMUS. We pride ourselves on our broad academic program, which includes many extracurricular activities, and leadership and service opportunities. 
Real-World Learning Experiences
School should be designed to prepare students for the next stage of their lives, not only academically, but also with experiences and skills they can take to their next step following the SMUS journey. We pride ourselves on designing learning that fosters the characteristics of our Portrait of a Learner, as these skills, all transferable skills, will be essential in future experiences.
Real-world learning begins as early as the Junior School where our students engage in learning tasks such as being a scientist and describing matter through physical and chemical characteristics, or being a responsible pet owner and taking care of their own pretend pet. Ensuring our students are reminded to look at the world around them to understand diverse perspectives, consider equity and inclusion, and how they bring our values into their lives are important when considering successful schools. 
Alumni Engagement 
For many people, their alma mater will be their university. Still, SMUS alumni consistently tell us that their experiences here set them up for success in navigating the complexities and unpredictable nature of the real world. We have an incredibly active and engaged alumni group who care about our SMUS community that they take with them around the world. In measuring our success, we will consider our process of tracking our alumni and the information we might collect about the pathways following the SMUS journey. 
A Culture of Giving
Finally, excellent schools have a healthy and robust culture of giving, whether through philanthropy to support our projects and strategic priorities or through the gift of time. This might be as a guest speaker, a panelist in an academic class, or contributing to an endeavour like Career Day. How the various stakeholders in our community contribute to our school is significant to measuring our success.
We look forward to exploring how we continue to measure how effective and successful we are in ways that move beyond standardized test data and graduation outcomes. Later this term, we will share the update on how we are evolving our Portrait of a Learner to how we articulate our Portrait of a Graduate. This is our North Star for how we describe the graduates we launch out into the world; the key traits we want them to exemplify once they complete their educational journey at SMUS, regardless of when they join us along the way. 
It is important, however, that we not only rely on standardized data and the outcomes of our graduates but also on school and community climate. School climate influences students' motivation to learn and improves academic achievement. When students feel connected, cared for, and engaged, they have a much stronger foundation for academic success. When our community members feel valued and engaged, our school continues to thrive and meet our future goals.