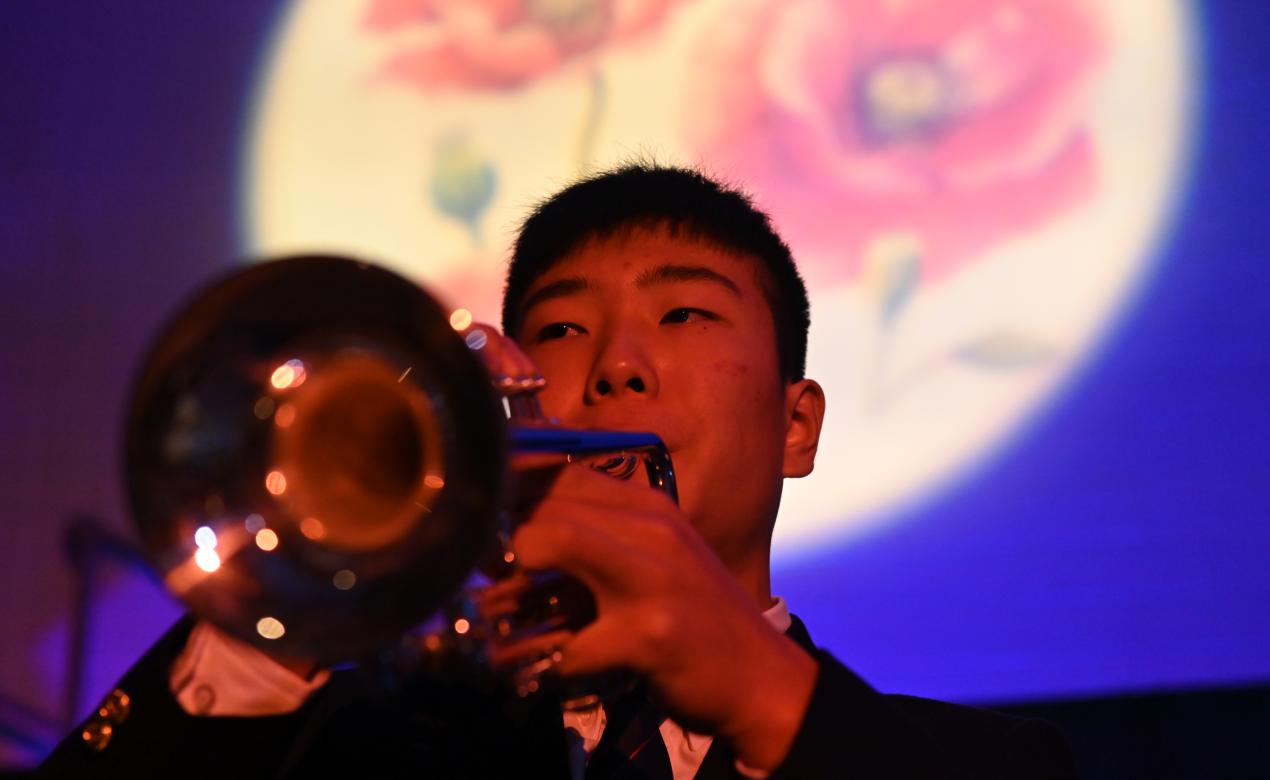 This week our school community marked Remembrance Day; one of the most important days each school year. We gather as a community to remember the 134 students and faculty from St. Michael's School and University School who lost their lives during the two World Wars.
This year we hosted two services: one at the Junior School campus and one at the Richmond Road campus. You can view a selection of photos from the two Remembrance Day Services at the bottom of this post.
At the Remembrance Day Service for our Middle and Senior Schools, school chaplain Keven Fletcher highlighted the story of Walter J. Pearse, one of our alumni, who was killed in action in 1917. His story is one of 134 individual stories from our school history that represents a loss. Walter J. Pearse was, at one point, simply a talented student at our school, but his name, like all 134 names on our Roll of Honour, now represent so much more.
Below, you can read excerpts of Keven's words, delivered during the service, and you can watch the full Remembrance Day Service at the bottom of this piece.
Remembrance Day 2021
Names are important to us.
When we walk into our Chapel, three of the walls are banked by oak plaques that name every student who has graduated since 1907. Alumni drift through the doors on a regular basis, each picking out their own name, often pointing out their friends or relatives.
Although every person listed represents a fully formed individual, the series of plaques underscores that all those named are tied together in this one community, of which we're a part. We have something in common.
Let me offer an example. Let's take the very first name on the very first plaque. Walter J. Pearse. Look for him next time you're in the Chapel.
Walter was a boarder who excelled in studies, sport, and friendship. You probably have a few buddies who could easily fit that description. After graduating, he attended McGill University, where he made a name for himself in tennis and distance running, along with being elected to student governance positions, and, yes, finding himself at the top of his academic class.
No surprise that in 1911 Walter was awarded a Rhodes Scholarship to Oxford University.
You can probably imagine a few current classmates with that kind of future in the works, perhaps you feel that an equally laudable, though different, path lies before you. That's great. There are many ways to live a good and fulfilling life. Find yours.
The point is, we rub shoulders with variations of Walter in our hallways every day. Sadly, his name is not only on that first plaque, but also on our Roll of Honour. Walter J Pearce was killed in action during the First World War, 1917.
So many names will be read today that you might miss his. That's okay. You don't need to hear his as if he were different from the rest. Instead, know that each of these members of our community had, in their own way, a compelling story and each represents a staggering and unnecessary loss.
One day you will find yourself on a graduation plaque in the Chapel. May you never find yourself on the other list.
At the same time, I do hope that we all find ourselves committed to causes and ideals worthy of hard personal sacrifice.
Names are important to us. Beyond any plaque, may every one of our names be associated
with creating a more just and peaceable world; that place where everyone can sit under their own vine and fig tree with no one to fear.