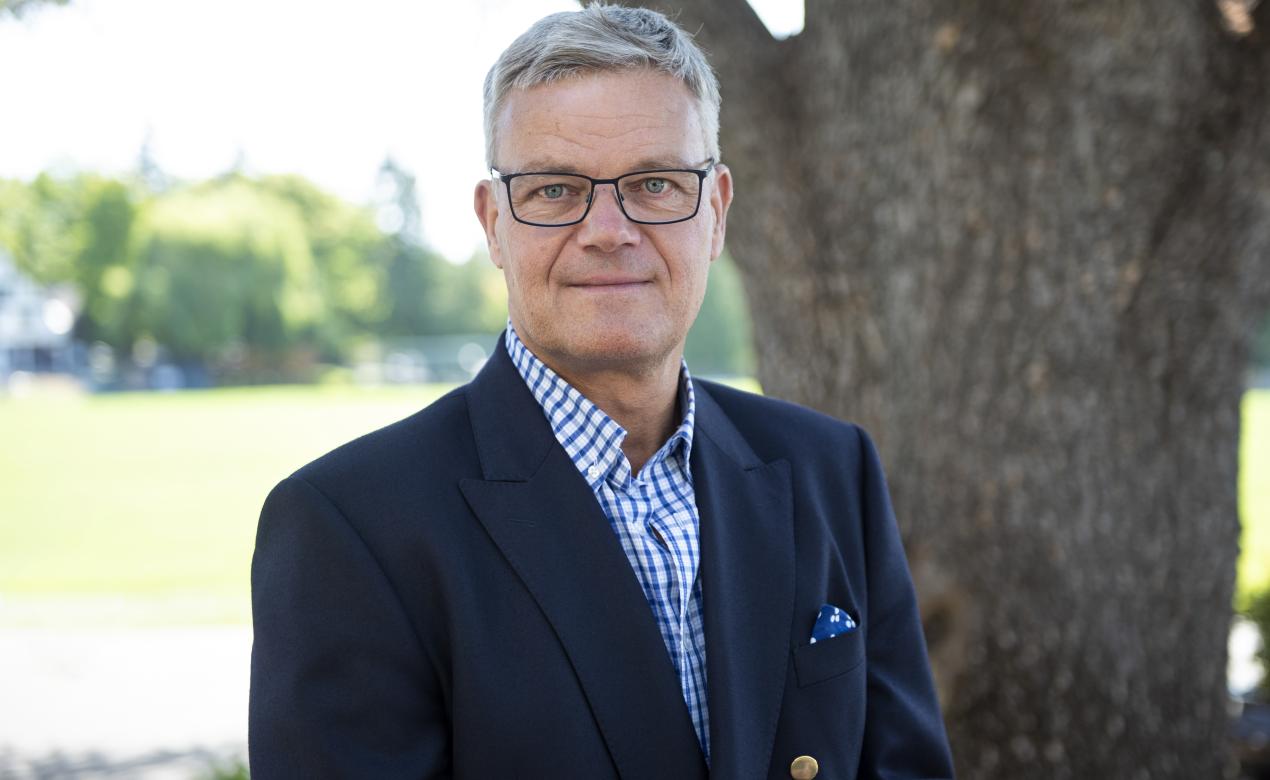 The last few weeks of our Jubilee year have gone by in a whirlwind of activity, reminiscent of the halcyon days of 2019. 
The last two years have been a reminder of the famous words in Joni Mitchell's Big Yellow Taxi: "You don't know what you got 'til it's gone."The last few years have taught us to really appreciate many of the routine events that form the cadence of school life that we formerly took for granted. Interestingly, the corollary is also true. Once you get things back that you have lost, you seem to appreciate them more. 
This was certainly the case with our Graduation and Closing Ceremonies. At Graduation on June 16, our 158 students walked the stage accompanied by the recitation of a biography summarizing their achievements and contributions. I find this a particularly moving ceremony as it demonstrates very clearly in microcosm the whole purpose about what we are about. Vision, Mission, and countless hours of education contribute to the final outcome for these impressive young people. I know that many will look forward to the opportunities to take their leadership, confidence, and the skills they have acquired, and apply them to good purpose as they take the next important step in their life's journey at numerous leading universities around the world. 
I also much enjoyed attending the Grade 8 and Grade 5 Closing Ceremonies at the Middle and Junior Schools. These events are an opportunity to applaud what has been achieved, and to provide the opportunity for an informal rite of passage to make the progress of our students more exciting. Once again, this is a chance to renew our commitment to our three-phase school system. To be able to have three distinct schools on separate sites and in separate facilities, with staff and faculty delivering inspiring teaching and guidance which is age- and stage-specific, is a distinct feature of SMUS and one that we should celebrate.
There has also been a vast amount going on outside of these ceremonies by the majority of our students. To keep pace with what has been achieved through a successful sporting season, busy program of arts and cultural events, I recommend you regularly review our website. 
This letter signals the end of our Jubilee year. For many, this has been a wonderful opportunity to reflect on the great amalgamation of our two founding schools, and to pay tribute to those generations of students and faculty who have invested 'sweat equity' in making the school what it is today. Jubilee has also been a wonderful reminder of how high, we the current generation have to aim, if we are to maintain the trajectory of progress. Jubilee has also been a platform to assess of how much more there is do in so many ways. 
One of my most vivid reflections of the year was the whole school open air ceremony when we celebrated the significant key steps in the school's developing history. Although Jubilee has been our main focus this year, behind the scenes we have been making rapid progress with the aims and achievements of Floreat, our strategic plan. I'm pleased to provide a quick summary of progress made this year: 
We are very grateful for the work of the EDI Advisory Committee under the leadership of Becky Anderson and Guide Dr. Moussa Magassa. A draft of recommendations was presented and well received by our Board of Governors on April 29. The recommendations will be a focus for Board discussion in September. Nevertheless, we have already moved on with one of the main recommendations, which is to commission an audit of diversity amongst SMUS staff and faculty. This will be completed as a priority immediately once school resumes in September.
 
The Junior School Annex Project continues to move forward with construction. This project will significantly increase the space of the Junior School to provide inspiring teaching and learning facilities fit for the modern age. The $10-million project is scheduled for completion at the start of the new academic year in September 2023. 
 
This year we have been delighted to welcome our Indigenous Scholar, Dylan Thomas. Dylan began his year presenting four intricately carved Spindle Whorls depicting our school Values, inspired by First Nations heritage and culture. We are pleased that Dylan has been willing to stay with us for another year as our Indigenous Scholar to work on other projects involving more students across our three schools. More information will be forthcoming. 
 
Plans have also been moving forward on broadening our STEAM offerings for students across all three schools. The first tangible step on this journey is the appointment of Christopher Csaky as our Hinton Chair beginning in September. This one-year position will help us design and deliver our STEAM learning strategic plan, and will be a catalyst to further implementing STEAM across a variety of areas within our program.
 
The University Counselling plan moved through its first year of operation. As always, this year we have been delighted with the breadth of geographical locations and courses selected by our graduates. So far this year, $3.6 million has been awarded in scholarship offers. Kudos to the graduating Class of 2022. We await AP results with keen anticipation.
 
We have also completed the first of our three-year Admissions plan in support of Floreat. In line with the mantra "better, better, better not more, more, more," we have had the challenge this year of working to a maximum upper limit on our school enrolment. This has meant increasing competition at many points of entry, which we feel is an important necessity if we are to find the sweet spot between space available, and to deliberately hold back class size expansion. 
 
Excellent work has been done on establishing an Environmental Sustainability Committee, a key pillar of Floreat. Much important audit work has been commissioned. We were pleased to be awarded Gold status from EcoSchools Canada. We will be pursuing the platinum hallmark with urgency.
As we go through the summer, we will deliberately be reducing the number of communications through much of July and August. All relevant information for the start of term in September will be sent from the Directors of Junior, Middle and Senior Schools. However, rest assured, the next SMUS Weekly will be sent at the midway point of summer.
The end of term provides me with the opportunity to reflect on the last two-and-a-half years of pandemic interruption. We are aware that during this period we needed to make fast decisions which were sometimes forced upon us. As always, we tried to keep the best interests of the students as our focus of decision making. We remain overwhelmingly grateful for the support of our extended community. 
I hope you all have a wonderful, relaxing summer, with the opportunity to recharge batteries ready for the fresh challenges of the new academic year in September.
For now, bon voyage.
Mark Turner
Head of School