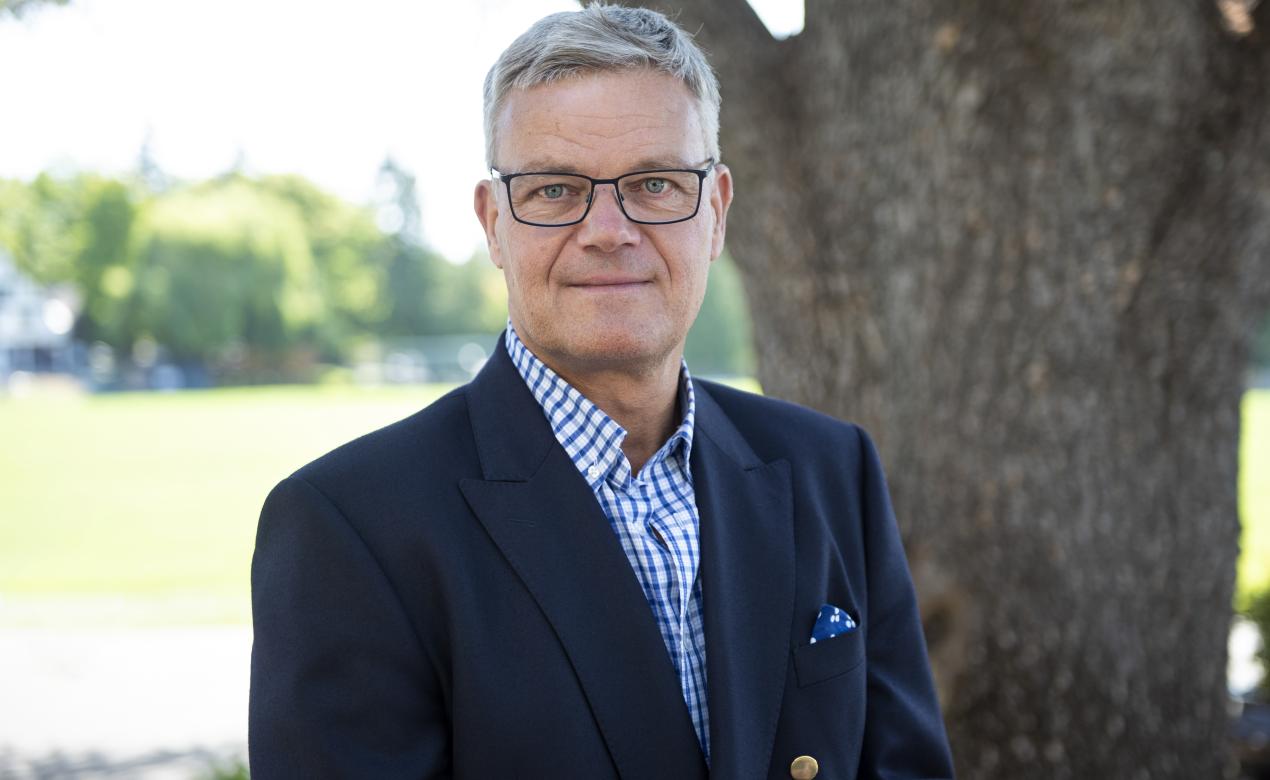 Welcome back everybody,
We are pleased to be opening for Term 3 with what we hope and expect will feel like a significant further step towards normality. With the gradual lifting of restrictions and the energy generated by a refreshing break, we look forward to a swift return to normal routines.
Over the break our campus continued to be a bustling hive of activity with more than 330 students enrolled in camps focused on everything from sport, to art, to cooking. Of particular note are the popular quantum physics and leadership camps unique to SMUS and receiving rave reviews from parents. Our diverse array of camps and skills programs are an important service to both our current families and those in the Victoria community, and I thank our External Programs team for their ongoing forward-thinking and innovative development.
I am also pleased to note that excavation has begun on the Junior School Annex, a significant first step in this much-needed addition. Although this will be a time of patience and adjustment for our staff and neighbours, I am certain that our youngest students will be excited at the sight of construction equipment on campus.
Most symbolic amongst the changes is the removal of the requirement for mask wearing. We will of course continue to respect and support students and staff who choose to wear masks, but look forward to seeing many smiling faces in the classrooms once again. Please see the latest BC COVID-19 Safe Schools Plan announced by Dr. Bonnie Henry on March 10. We have also been able to move forward with the planning of key events and rite of passage occasions. Some of the scheduled events that we are looking forward to over the next few months include:
Faculty Emeriti Reunion on March 31 – As part of our 50-year Jubilee celebrations, we are inviting back all members of faculty and staff who have served at SMUS over the course of the last 50 years. One of the opportunities afforded by Jubilee is the chance to look back and to acknowledge the enormous progress of the school through welcoming the first girls in 1978, which has seen a quadrupling of the school enrolment. Of course, much of this progress is down to the initiative and energy of those faculty emeriti, many of whom contributed the majority of their working lives to our students and broader community. We will be welcoming back distinguished former Head of School Bob Snowden, who steered the SMUS ship through almost half of its 50-year voyage.
 
April 29 to May 1 sees our Alumni Weekend take place. We hope that this will be the largest-ever gathering of the SMUS community. Denied the opportunity to meet over the last two years, we will be doing everything possible to make this a special event. I encourage all of you to join us at the Richmond Road campus for a full weekend of sport, music and memories, with activities for the whole family. Please note that we will be holding a Jubilee concert featuring The Timebenders on Saturday, April 30 at 5 pm, which we hope as many people as possible will be able to attend. We ask that you please RSVP online if you would like to attend.
 
We anticipate that with less restriction this year than the last two years, we will be able to move on with preparation for Closing Ceremonies and Graduation for the Class of 2022, with plans that are closer to those expected by SMUS tradition.
Spring Break provided the time, opportunity, and stimulus material for some welcome reflection. I chose two books from a list of titles I had been recommended. Both proved to be inspiring and relevant.
In the light of the war raging in Ukraine, I felt I should refresh my grasp of European history. I read the acclaimed book Warsaw 1944: The Fateful Uprising, brilliantly written by Advisory Governor Alexandra Richie '81. The book records in accessible detail the broader context and the detailed events of the Warsaw uprising of 1944. Events record that the uprising was ruthlessly crushed by Nazi oppressors with much of Warsaw destroyed in the process. How wonderful it is that 80 years on, the citizens of Warsaw have now opened their arms in humanitarian welcome to millions of refugees fleeing the destruction of their own Ukrainian cities. This time destruction comes from the east. In Chapel, we sometimes sing John Lennon's classic 1971 song "Imagine." Sadly, at present we seem to be moving further from his dream, but I know that SMUS students are already actively engaged in several projects to provide support, relief and aid, including more than $3,750 raised by our Junior School community, and a card and letter-writing campaign that took place on both campuses immediately prior to the break.
In total contrast, I also read the Penguin classic The Snow Leopard by Peter Matthiessen. Be not deceived by the title. The Snow Leopard has only a small part in the book, which is in fact a diary of a visit to the remote Nepalese kingdom of Dolpo, that serves as the backdrop to an individual journey of existential discovery. Whilst I am not contemplating a late life conversion to Zen Buddhism, I was reminded about the importance of the journey being as significant as the arrival at the destination. I was also reminded to appreciate detail: the dew on a blossom petal, the movement of an insect, the call of a bird, the light of the moon.
On arrival back at my desk, I opened a present. It was another book entitled The Next Age of Uncertainty: How the World Can Adapt to a Riskier Future, written by Stephen Poloz, the former Governor of the Bank of Canada. Thanks, Jim!
There is always much to look forward to in the final term of our school year but I believe that to ring true this year more than ever. I look forward to seeing you all at Alumni Weekend and the many other opportunities we will have to gather this Spring.
Floreat!
Mark Turner
Head of School