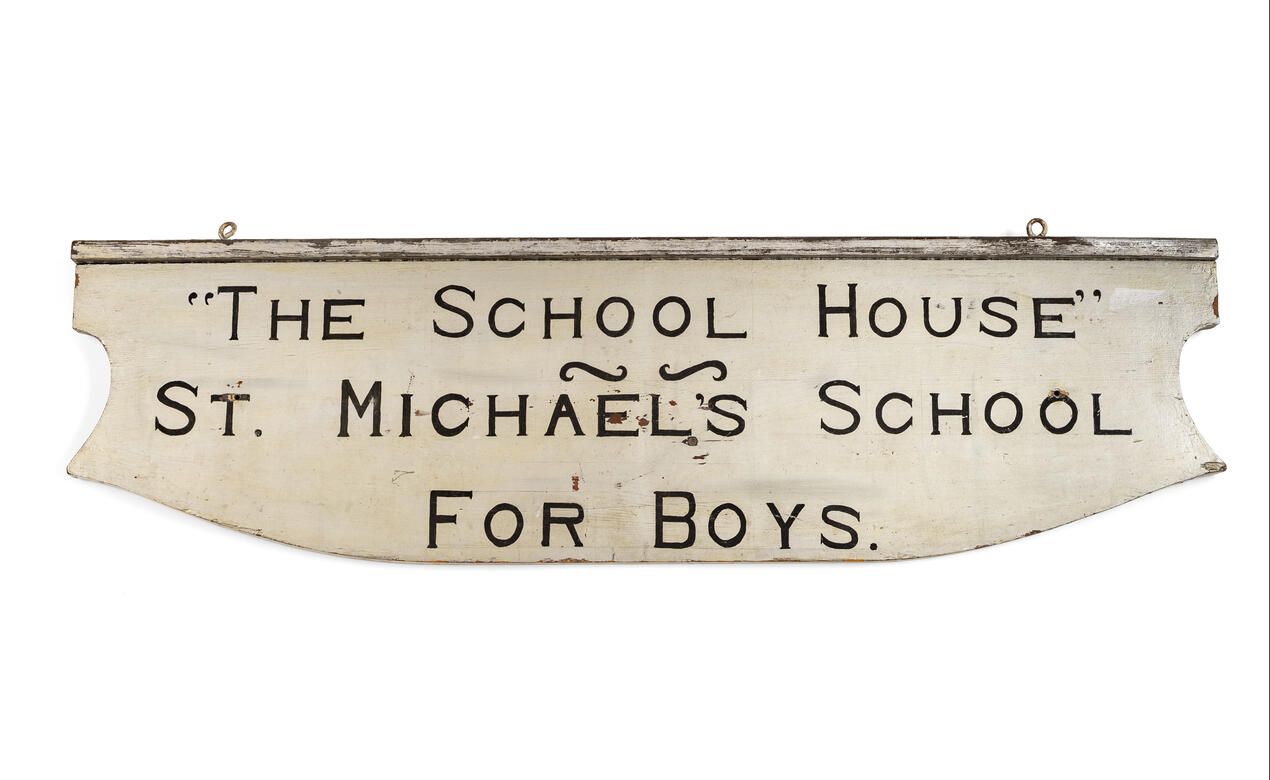 Although today financial aid is expressed through a monetary donation, in the past many creative ways were employed to help ensure that deserving young people could attend our two founding schools, St. Michael's School and University School.
However, Michael Symons, grandson of SMS founder Kyrle Symons, recalls how in the early days of St. Michael's School his grandfather struck an arrangement whereby a young man could attend through the donation of milk from his family farm.
---
Milk for Tuition
I can't remember the dates, but I remember this story from my granddad and my father. It happened after the school had boarders, which occurred in 1918, but this may have happened possibly closer to the Depression.
My granddad, Kyrle Symons, was contacted by a gentleman whose son was having difficulty in the public school system and was experiencing some bullying.
Arrangements were made for the family to come to the school for an interview and to discuss how the school could help. It was obvious upon arrival that the family wasn't well off, but they were delightful, down-to-earth people. The parents explained in more detail what the academic issues were and that they wanted a better chance for their son.
Granddad was impressed with the young lad and the parents, so the discussion turned to tuition and boarding fees. The family lived out in the far reaches of Metchosin towards Sooke, and in those days it was a long drive to Oak Bay. It became obvious that the family did not have the funds necessary for the boy to enter the school, but Granddad saw something in him that was valuable and worthy of development.
When asked what the family did for work they explained that they had a small farm with some chickens and some milk cows. When asked if they had extra milk they replied, "Yes." When asked if they thought it was enough to supply milk for the boarders and the family (12 people), again they replied, "Yes." Granddad put the proposition to them that if they supplied milk for the boarders (their son being a weekly boarder, one who would go home on weekends) the lad could attend the school.
This agreement was reached on a handshake and thus the school had another new boy.
---
Financial Aid February
February is Financial Aid February at St. Michaels University School. This month we turn to the importance of accessibility to the school through financial aid.
Please join all the other SMUS community members, past and present, who have helped young people attend our school and enjoy a world-class education.
Please visit our website to make your donation now to financial aid at SMUS.