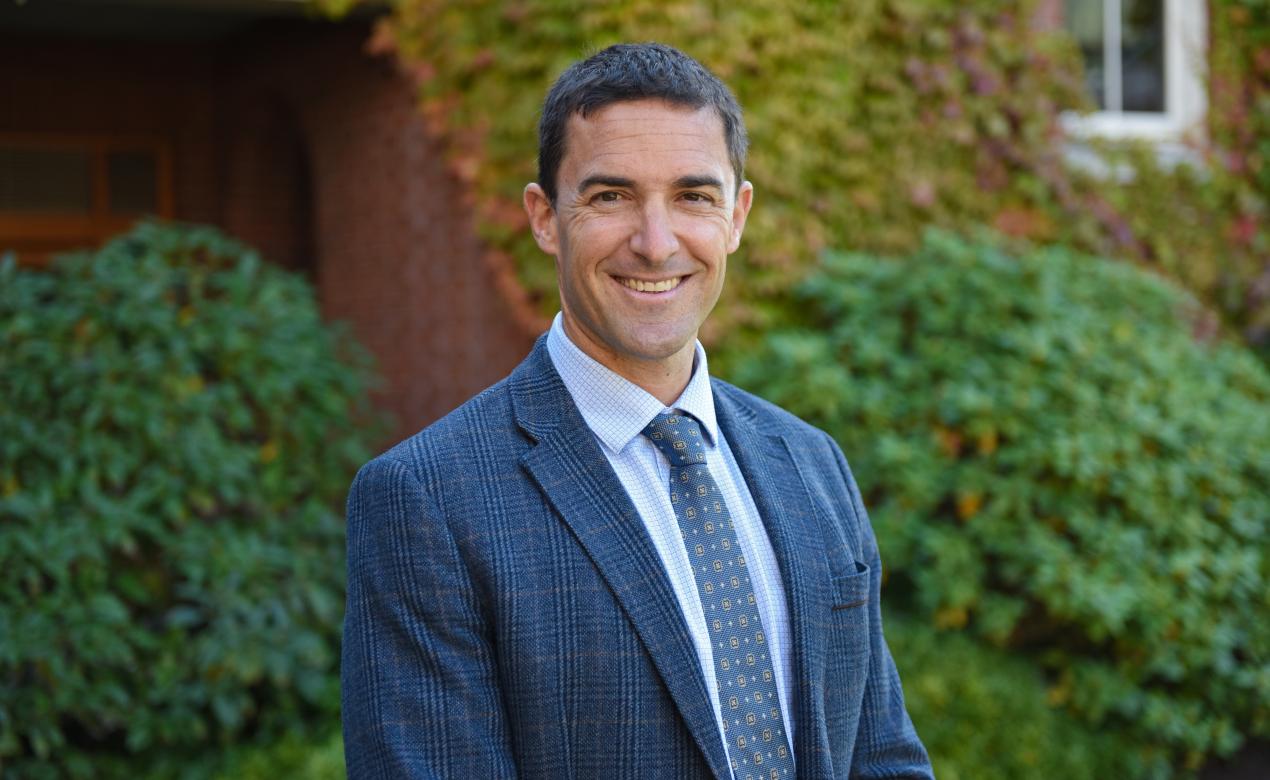 What a week! The term is simply flying by, which at the Senior School means there is a lot happening around the campus.
On Monday we held our first assembly of 2022 and it was fantastic to have all of our Grade 9 and 10 students in one space at the same time again. It has been a long time since we have been able to gather in this way. During that assembly, Mr. Primrose congratulated the students on their resilience and determination as we navigated through the latest COVID-19 wave. He also recognized their kindness and positivity, and encouraged them to continue to listen to each other and stand shoulder-to-shoulder in the days ahead and throughout their school careers. These are important community messages and we hope you can find a way to pick up on these themes at home.
We often speak about how at different points in the year there are moments when our students are able to "make things happen" for the community. There are also times where they should not miss an opportunity to "watch things happen."  Those making things happen show us what they are capable of in their areas of expertise and their talents serve to motivate us all in our own areas. It is important that we take the time to watch these things happen for our own sense of pride, and to take a minute to admire the work of those in our community. This week is a prime example of both of these types of opportunities.
I hope that you were able to take in last night's opening of SMUS Revue '22, our Senior School musical. If you haven't yet, tickets are still available for tonight and the closing show tomorrow night, and I would strongly encourage you to go. I can assure you that you will not be disappointed! It is the result of many months of rehearsals, singing practice, dance routine work, set-building – all amid shifting COVID-19 protocols. This is our first large-scale production since we ran Newsies in March 2020 and we are thrilled to be back on stage. All 80-plus students involved should be immensely proud of their work, and I hope you have the chance to watch them make it happen!
Also this week, our basketball program is proving it did not lose a step during the pandemic. With six teams qualifying for their provincial tournaments, we can safely say, in terms of sheer numbers, this is our most successful provincial basketball tournament run ever. Congratulations to the Grade 8 Boys, Grade 9 Boys, Junior Boys, Junior Girls, Senior Boys and Senior Girls. These athletes have been making things happen on their own, without spectators, for two years. We now all have the chance to watch it happen at the pinnacle of their season. Special mention should go to the Junior Girls team, which headed into their tournament ranked first in the province. You can keep track of all of the action on each of the respective tournament websites.
These are the moments where our students take positive risks and step outside of their comfort zones. This is when growth occurs and when students become new versions of themselves. Our students are an impressive group of young people that we should all be proud of. I would encourage everyone in the community to get out and watch them in action.