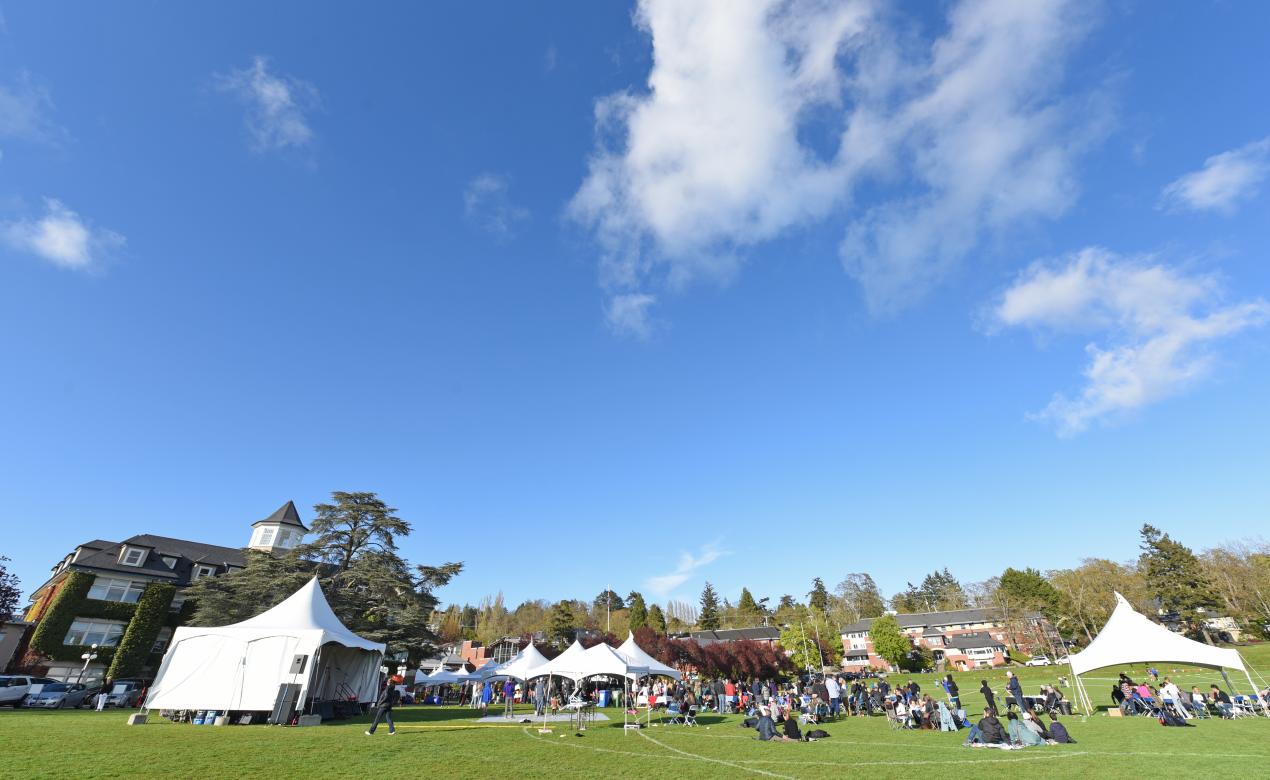 Alumni Weekend was an event three years in the making – and it sure didn't disappoint!
Despite intermittent rainfall throughout the weekend event (April 30-May 2), there was no dampening the enthusiasm and community spirit that was clearly on display.
Alumni Weekend was a fantastic collaboration between so many members of our community, including staff, faculty, alumni and students – and credit goes to all of them for the event's success.
For many students and families, it was their first time attending an Alumni Weekend since joining SMUS. For many longtime families and alumni, it was their first time back on campus for an event since March 2020.
We had a great time welcoming people to campus with a variety of activities and gatherings that drew big crowds, including class reunions, a chapel featuring alumna speaker Ann Makosinski '15, great musical performances, lots of student and alumni sports, an incredible student-run marketplace, and much more.
Below, you can watch a video recap of Alumni Weekend. You'll also find a reflection from Grade 10 student Carina Chan, one of the students who organized the marketplace, on the experience planning and running such a large-scale operation.
Parents, students and staff can visit the SMUS Photo Gallery to check out all of the photos from Alumni Weekend.
We are looking forward to seeing everyone again at Alumni Weekend 2023!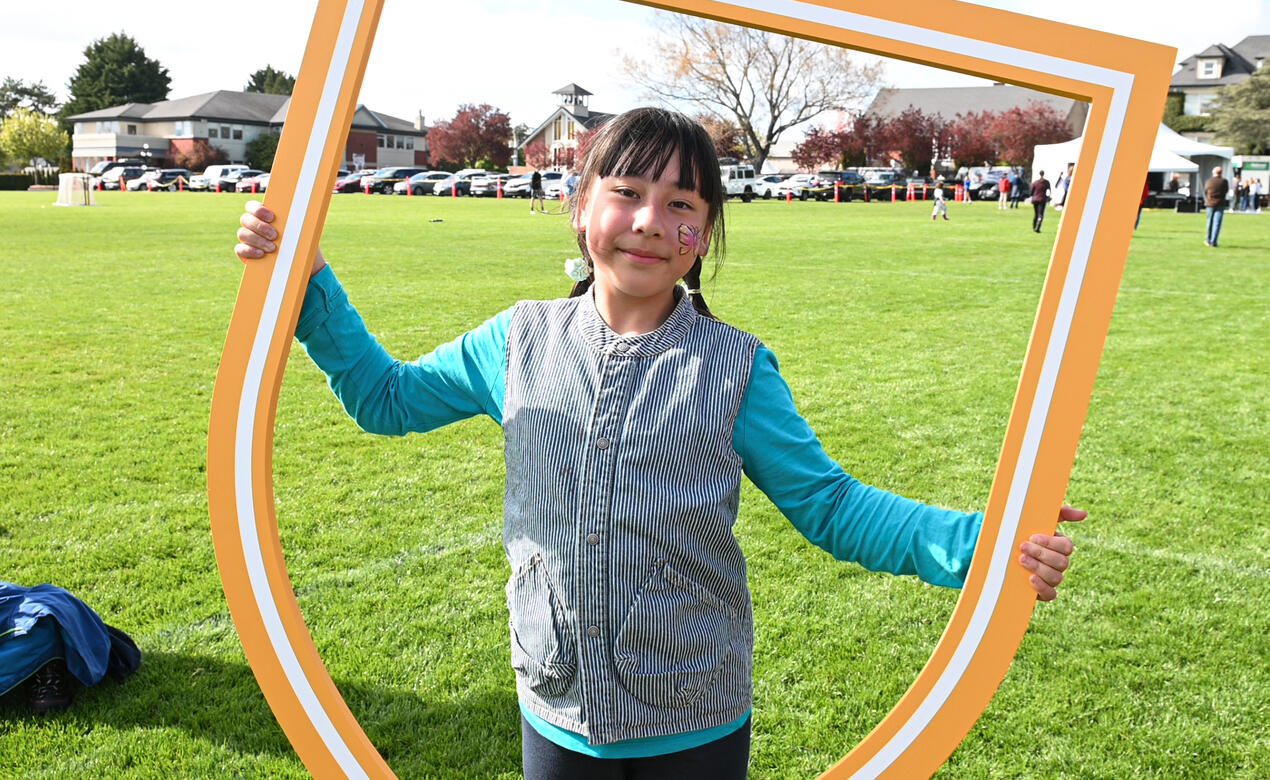 By Carina Chan, Grade 10 student
For about a month, six students from Business and Entrepreneurship 10 worked hard to put together the SMUS Marketplace for Alumni Weekend. We started with brainstorming who potential vendors might be and distributing the tasks to be done, including marketing, accounting, communications, and resource management. With posters, email invitations, social media, and our teachers connecting us to potential vendors, we soon confirmed 17 vendors. Former math teacher Ms. Rajotte also generously donated a handmade necklace to us, which we put up for a blind auction.
We asked vendors to donate 20% of their profit to financial aid, a fund for students to be able to enjoy the SMUS experience without worrying about financial obstacles. Supporting financial aid became our team's focus and a big part of our advertisement.
When it came to planning out the marketplace, we designed two layouts: Plan A for a nice sunny day, and Plan B for a rainy day. Through the planning experience, we all bonded with each other as a team and gained valuable event planning and teamwork skills.
The Saturday of Alumni Weekend started off rainy, so as the pancake breakfast came to an end, we moved the tables into our Plan B layout. Setup took longer than expected, but we were able to resolve the chaos just after the official opening time, and things began to run smoothly as customers flowed in regularly. The music and the small crowd created a welcoming and lively environment. Customers were able to browse diverse goods sold by the SMUS community. We enjoyed meeting and hearing stories from alumni that we met and we learned the importance of flexibility in planning.
After the event, we put away the tables and chairs, sent thank you emails, and tallied up the donations to financial aid – nearly $700!
The Marketplace was fully student-run, but it would never have been possible without support from Mr. Lilly, and Ms. Beeston, Ms. Rees, and Ms. Cooke.