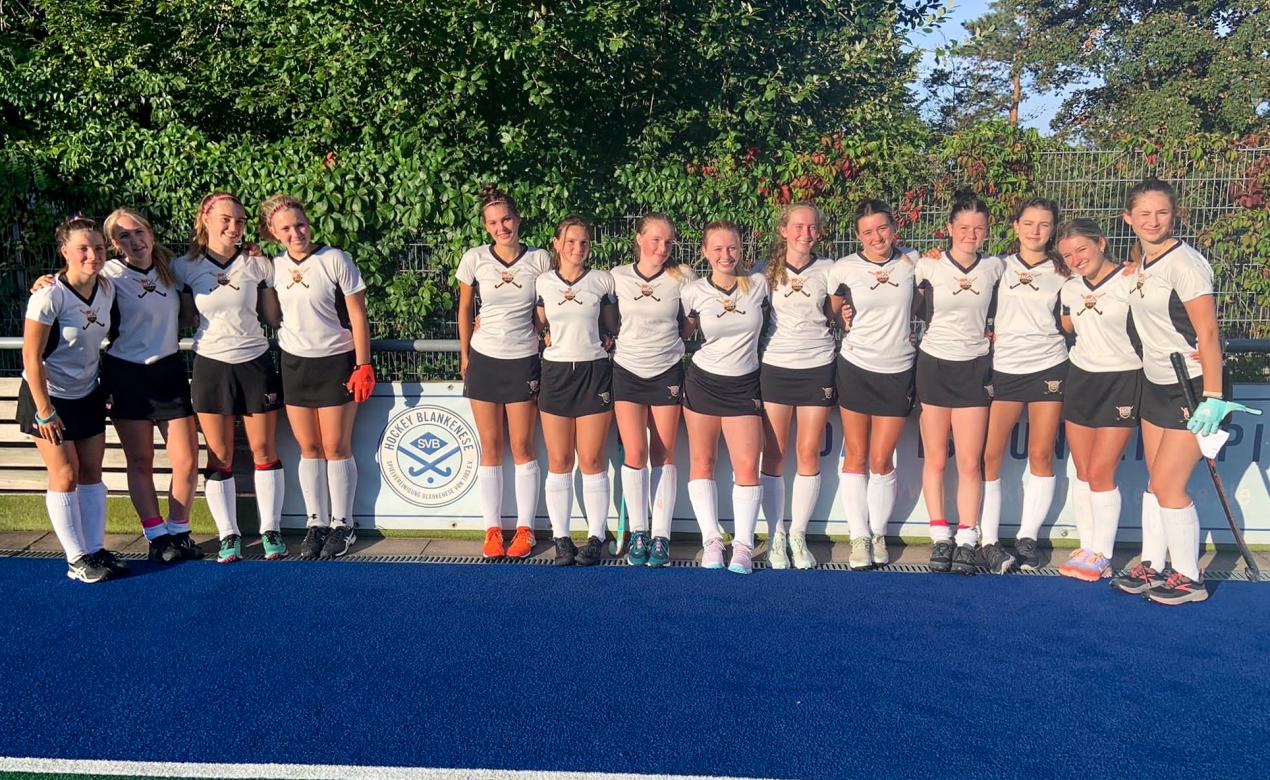 This summer, my teammates and I traveled across Germany for two weeks on a field hockey tour. Our time was packed full of activities which included playing games against local clubs, visiting historical sites, spending time with billet families, all whilst bonding as a team. Our itinerary was well planned out which allowed us to explore numerous cities. We started off the tour in Berlin where we spent four nights at a youth hostel. Our next stop was Hamburg where we split our time between a hotel, and a lovely group of host families for a combination of five nights. For the last leg of the tour we stayed in Frankfurt with another set of very generous families for five nights. In Frankfurt we spent a substantial amount of time touring the city alongside the girls from the1880 field hockey club. One thing I really enjoyed about the tour as a whole was the amount of time we spent getting to know local Germans. Being able to build different relationships with our billet families, the opposing teams, and people we met throughout our travels added a great amount of authenticity to the tour experience.
One of the major focus points throughout the tour was reflection. I'm now in Grade 12 and I've played on the Senior Girls Field Hockey team every year in high school, and each season has been a different experience in its own way. In addition, many players on our team have out-of-school field hockey experiences, for example, a number of us played at Nationals on various teams this summer before we left for Germany. The tour provided us a space to bring all those experiences together and figure out how we can bring them forward to our upcoming season. One of the main ways we did this was through daily entries in our tour books. Throughout our travels we were encouraged to write in the tour books before and after every game, along with writing about our personal and team goals for the trip. The amount of time we had together was really what made the tour books and the positive amount of reflection possible, as during the school season everyone is extremely busy with a multitude of other things. Not only did the extended period of time we spent together help our reflection, it also helped us grow as a team in additional ways.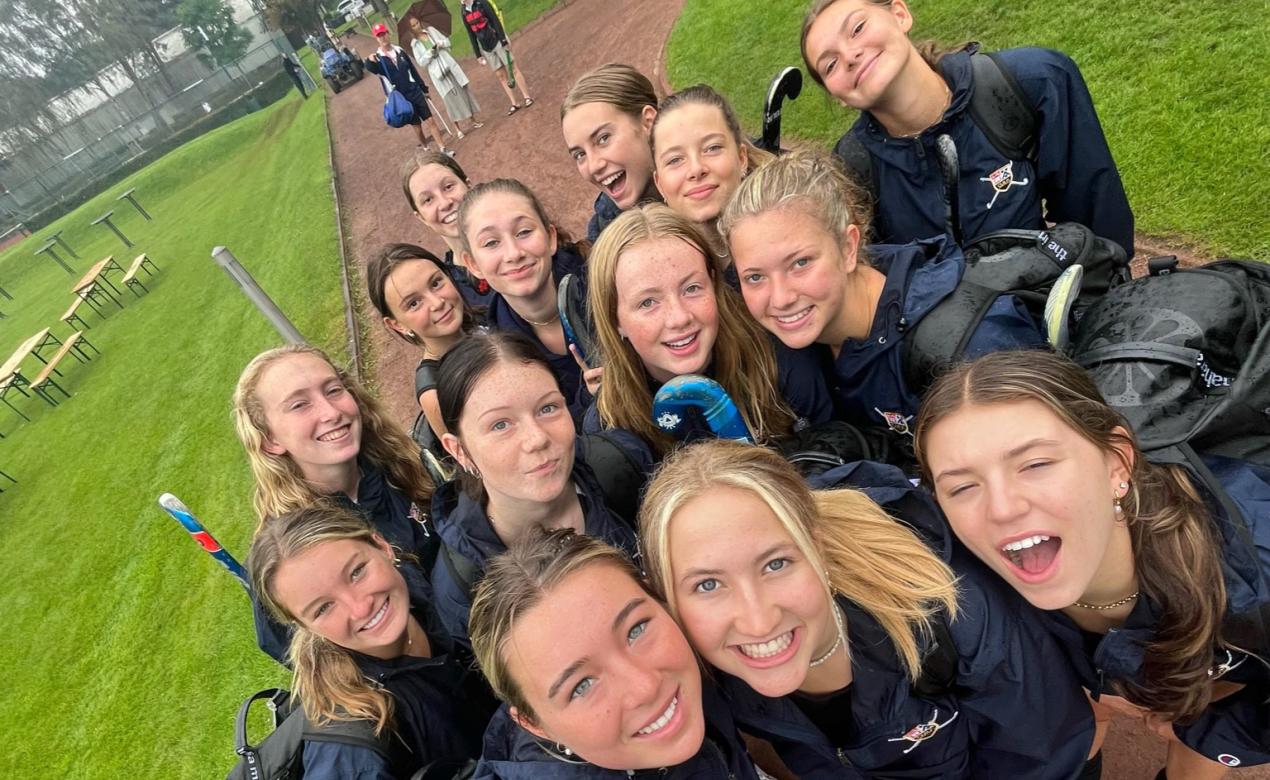 I would consider the current SMUS field hockey team to be one of the closest groups of girls I've played alongside out of all the teams I've played on. Our team is constantly planning activities during the season and in the off season, with the aim to keep us all very connected. Although we all do hang out a lot, Germany was the longest amount of time our team has ever spent together and I believe there were many positive learning opportunities that came out of it.
Something I became more aware of, and grew an appreciation for, while on the trip was the team's ability to shift focus and differentiate between playing on the field versus time off the field doing other activities together. We had days where we would meet at 8 in the morning, visit a different city during the day, then go directly from the train station to a game. The team would have to go from a relaxed, fun, and social setting directly into a game mindset in order to perform the way we'd like. I believe the team's ability to separate ourselves from when we're on the field versus off is a super important part of sport, especially at the high school level. Without the Germany tour, it would be harder to recognize the importance of differentiating between the two, and I think having had that experience will benefit the team this season. 
On behalf of the team, I would like to recognize everyone who was involved in making the tour a reality, including the school, our parents, the coordinators in Germany, the billet families, and many others. More specifically, I'd like to give a massive shoutout to our outstanding coaches Ms. Sloboda and Mr. Kerr for allowing us to have as much fun as we did, as well as for the amount of support they've given us as individual athletes and to the team as a whole. And another thank you to Mr. Kerr for his German history lessons along the way!
I'm beyond excited to see what this year's team will accomplish both on and off the field!