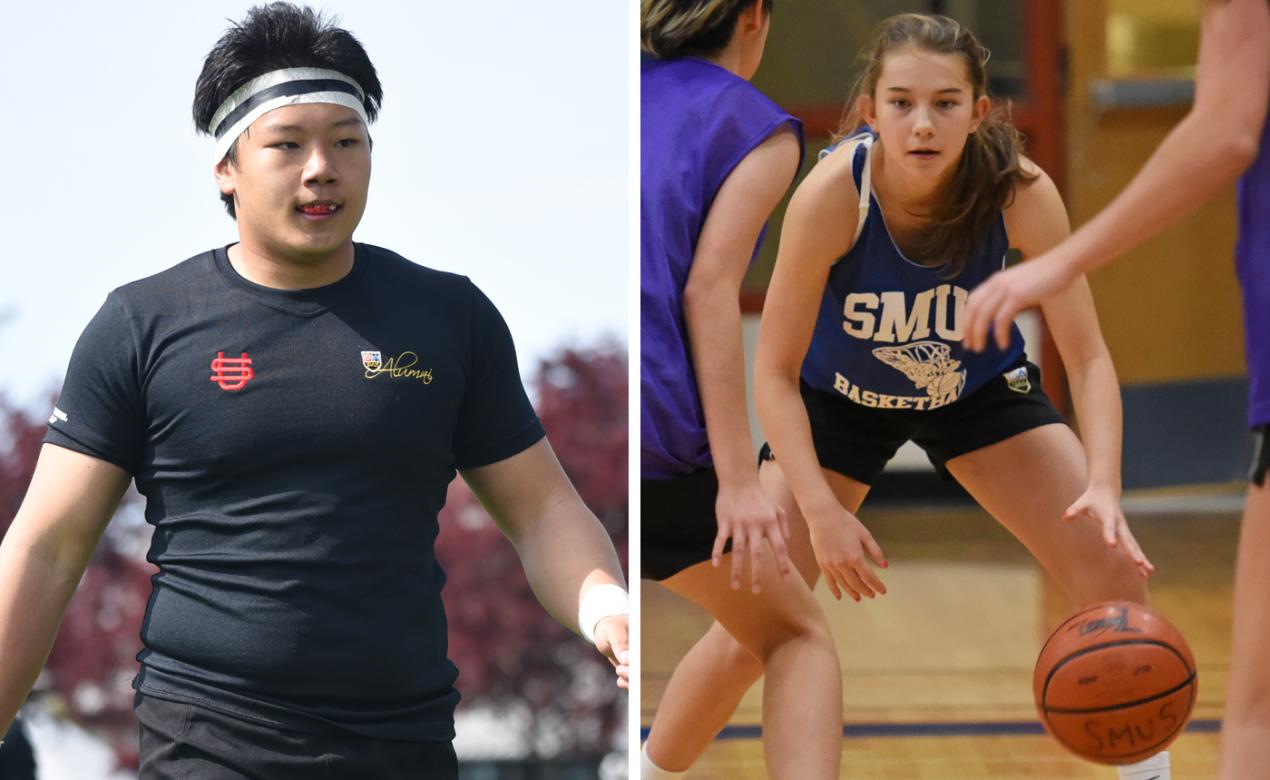 Two SMUS athletes and our Director of Athletics made headlines in newspapers across Canada this week.
Joshua Mao '20
First, alumnus Josh Mao '20 was the focus of a feature by the Canadian Press, published in a number of newspapers including The Globe and Mail. The piece focuses on his experience as a university rugby player while also being a high academic achiever. Josh is studying molecular cell biology at the University of California, Berkeley.
Visit The Globe and Mail to read the story about Josh, which also features a mention of fellow alum Toby Wu '22 who is also played at Berkeley.
Avery Geddes '25 and Lindsay Brooke
Grade 10 athlete Avery Geddes and Director of Athletics and Senior Girls Basketball coach (and her mom) Lindsay Brooke were highlighted in a fantastic piece in The Province newspaper. The story, "Point guard runs in family for St. Michaels' Geddes, making passing a tradition that's been passed down," highlights the two of them as basketball phenoms, with the Senior Girls Basketball team currently competing at the AAA Senior Girls Basketball Provincials as the No. 1 seed.
Vivat!