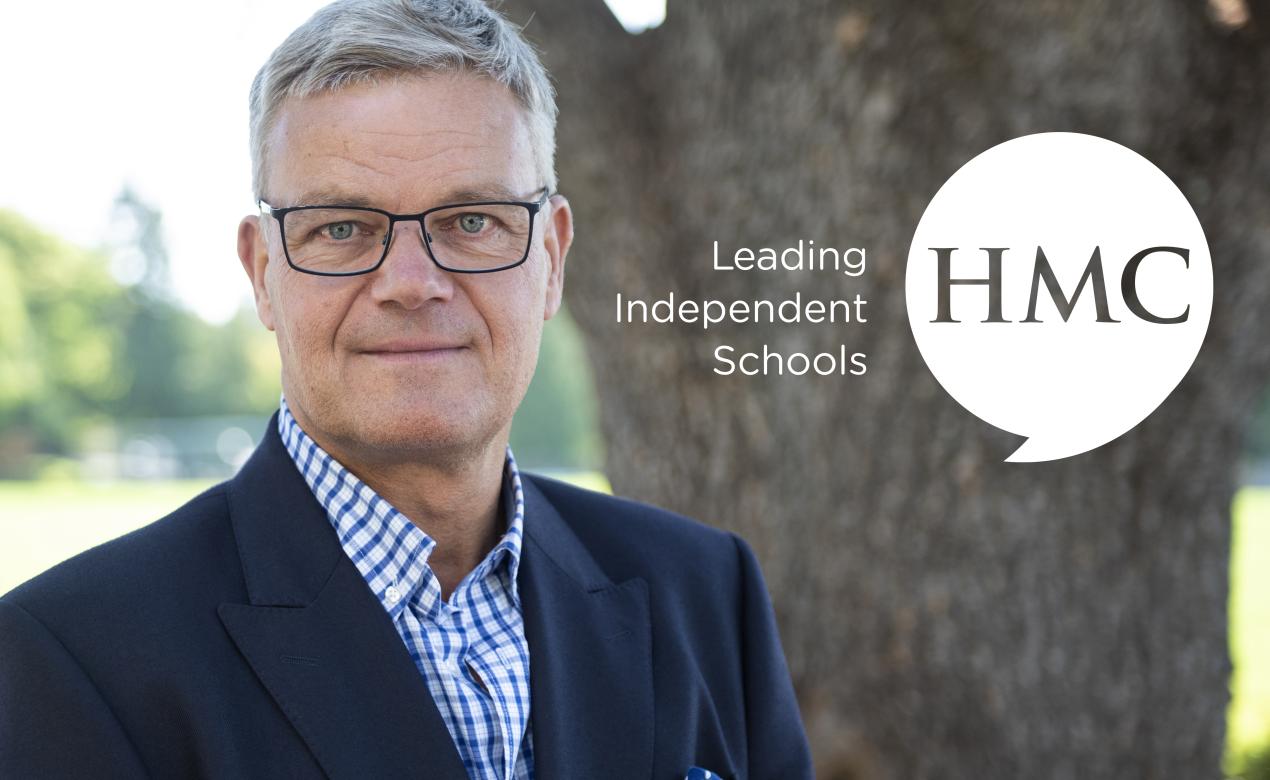 This summer, Head of School Mark Turner was welcomed into membership of the Headmasters' and Headmistresses' Conference (HMC), a professional association of the heads of the world's leading independent schools that counts schools such as Eton and Westminster among its membership. SMUS is one of only two Canadian schools to be invited, and the only boarding school. 
"In joining HMC, we take our place among the world leaders in independent education, joining more than 360 schools around the world that share our values and our commitment to the benefits of a holistic educational experience: academic excellence coupled with strong emphasis on pastoral care and exceptional co-curricular opportunities," says Head of School Mark Turner.
HMC, established in 1869, is widely acknowledged as the most prestigious accrediting body in the world, and is the oldest and most influential association of its kind. Membership of the Conference has long been a hallmark of quality, innovation, and excellence in education.
HMC schools include co-education schools, single sex schools, day, boarding and special educational needs schools, spread around the globe. As one of just two Canadian school members, SMUS will be part of the International Division of HMC, which meets regularly, sharing innovation and discussing matters of common interest.
Membership also means that our faculty and leaders will have access to outstanding professional development, a wealth of additional resources, peer to peer support, the sharing of best pedagogical practice and international networking opportunities. Find out more about what adding the HMC logo tells you about our school. 
This is an exceptional recognition for SMUS, which truly acknowledges the outstanding education, preparation for life and community that distinguishes us among Canadian schools.