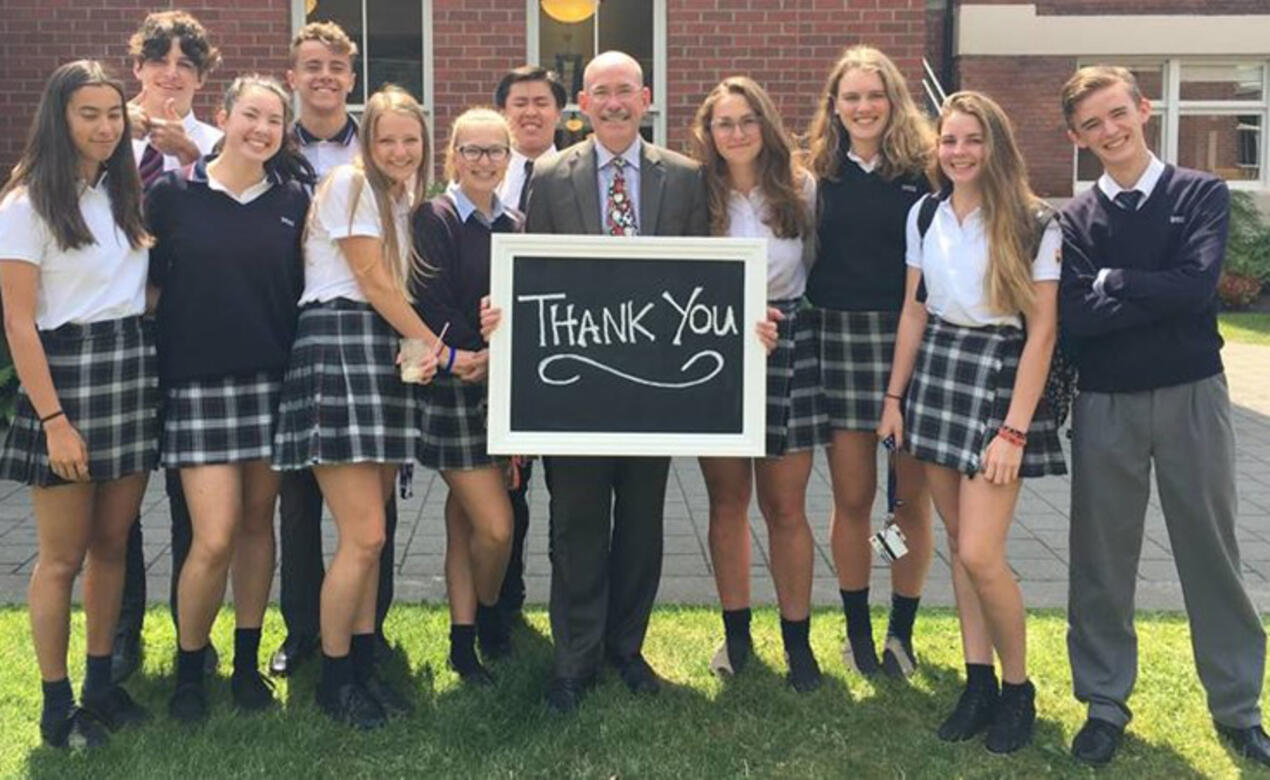 This is my last SMUS Weekly article and may be a final opportunity to express gratitude and say so long to students, parents, staff, and alumni, who have meant so much over my 12 years at SMUS. I say, "So long… for now", as I have learned over 30 years in education, that when people leave amazing communities, relationships carry on for a lifetime.
Respect, empathy, developing capacity in people and programs, along with building authentic relationships, trust and a feeling of belonging have been my leadership cornerstones. The biproducts of these convictions have resulted in thousands of wonderful relationships, along with providing the professional fuel to do my part in strengthening SMUS's vibrant, inclusive, and caring community. Strategic plans aside, a genuine focus on people is the secret sauce of SMUS, or any organization for that matter. 
"You may never get to sit in the shade of the tree you plant", is an educator-adopted adage that is connected to the students you guide, build relationships with, and then launch into post-secondary world, never truly knowing how things may go. At this stage in my career, however, I frequently reunite with the 'tree and its extended roots' and learn about the 'shade', in expected as well as unlikely places, such as markets in Asia, wineries in the desert, on small islands in the Middle East and back country hikes in the mountains, just to name a few.  Each reunion is welcomed, brings a smile to my face, and puts inspirational fuel in my professional tank. 
I am thankful for my years at SMUS and grateful for the opportunity to be in roles where I could influence the importance of belonging, along with delivering SMUS's shared goals to provide a teaching and learning environment that is laser-focused on building capacity, fostering life-long relationships and preparing students for life.
I will miss this community and interactions with students, staff and parents, but I look forward to our future reunions in airports, train stations, coffee shops, restaurants, markets in Asia or on hiking trails around the world. If you spot me, before I see you, be sure to say hi. 
With warmest regards, 
Vivat!