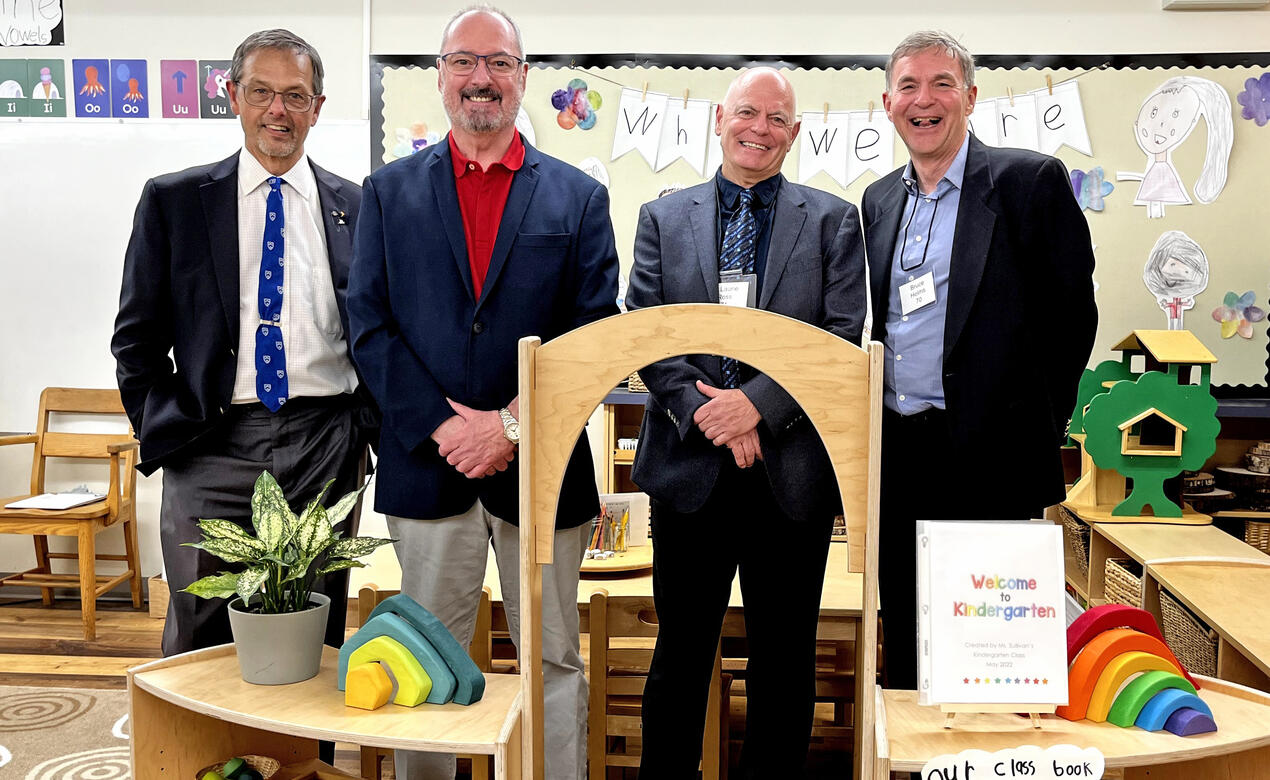 Last week as part of our Jubilee celebrations, we welcomed back sixty St. Michael's School 'old boys,' students who attended St. Michael's School before amalgamation and before girls were part of the school. The event attracted alumni from around the world, some visiting the Junior School campus for the first time since they left St. Michael's.
The weekend started with early arrivals sharing stories and handing out treats at the Junior School for Ice Cream Day, a tradition started at St. Michael's in honour of founder Kyrle Symons.
On Saturday, the 'old boys' showed off their not-quite-forgotten drill skills using drill sticks especially prepared for the event by Mr. Michael Symons '63. It didn't take them long to remember how to stand at attention and at ease, with a look of delight that can only come from an extended time away from the daily drills they used to perform. 
A tour of the current Junior School revealed that not much has changed in the basic layout from the days when it was St. Michael's School. To most attendees it seemed both bigger, due to the addition of a partial second floor, and smaller, as it always does when we visit our childhood spaces. The tour also included an overview of the new Junior School Annex, which is the first significant change in the school footprint since the 1950s. 
Much time was spent reminiscing over old photos, finding names and re-telling stories. The day concluded with a dinner at Graves Hall, giving the 'old boys' a taste of the current student experience. Everyone who attended can agree: much has changed since the days of St. Michael's School, but the core values and experience of being part of something exceptional remains.