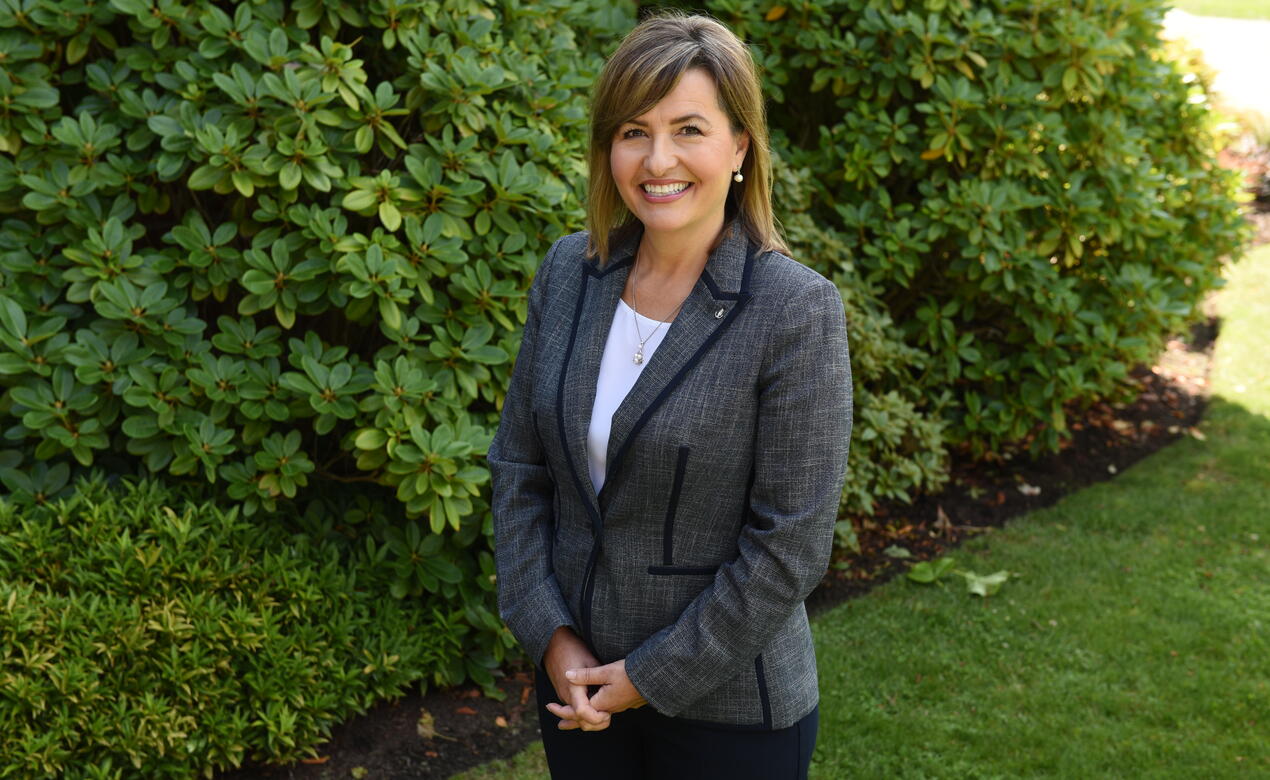 As we near the end of this school year, and turn the corner into July, SMUS is already looking forward to welcoming more than 1,015 students for the 2022-23 school year. Next year's student population is a remarkable achievement attained early in the year thanks to your continued dedication to the school and strong demand by new students. 
The last several years have tested us in many ways. There has been no roadmap for recruitment during a pandemic, nor key indicators that help guide decisions and forecasting where we might find ourselves at the end of it all. I find myself reaching back to 2019 for checks and balances, knowing full well that we are changed forever. But as we emerge at this point, we find that we are stronger than ever. We have learned that independent school value has risen, adaptability has never been more critical and that we are the beneficiaries of a strong, established, and far-reaching community. The school's recent communications audit highlighted the strength of referrals, far outpacing all other efforts. Thank you to so many of you for advocating SMUS to friends, relatives, and neighbours. The decision to send a child to another school either locally or from 7,000 km away is a major family decision, made even more complicated through the uncertainties of these last few, unprecedented years. It's clear that your confidence in us through these years has shown through in your stories and referrals.
This September, SMUS will welcome more than 200 new day and boarding students who will join 800 returning day and boarding students. "Over the moon with excitement" is how one new parent described their family's anticipation for September. The international tapestry that is represented in boarding will welcome students from close to 30 countries including Russia and the Ukraine. A new flag will proudly fly on the iconic flagpoles to represent our first student from Morocco. Canadian provinces and US states will also be well represented as we look forward to welcoming students from the Yukon, Nova Scotia, Manitoba, Alberta, Washington, Oregon, and California. 
Through Floreat, the school's 10-year strategic plan, a commitment was made to contain enrolment in order to ensure the quality of education and school experience that has allowed SMUS to remain a leading international day and boarding school. This of course, has meant admissions decisions have led to celebrations for some families and disappointments for many others. With recruitment and admissions for the 2022-23 school year nearing its end, planning is already well underway for the 2023-24 school year. We begin the process with already a sizable number of admissions applications and will soon resume travel, in-person meetings, visits and admissions events. 
Should you wish to be in touch with admissions or know of a family who would be interested in learning more about SMUS, anywhere in the world, please reach out to the Admissions office [email protected]. We remain open through the summer. 
We can't wait to see the full student community come together in September and then launch into Admissions for the 2023-24 school year. Though the world has changed considerably over these recent years, we look to future school years with significant hope and enthusiasm, but, as we've learned, prepared for disruptions.