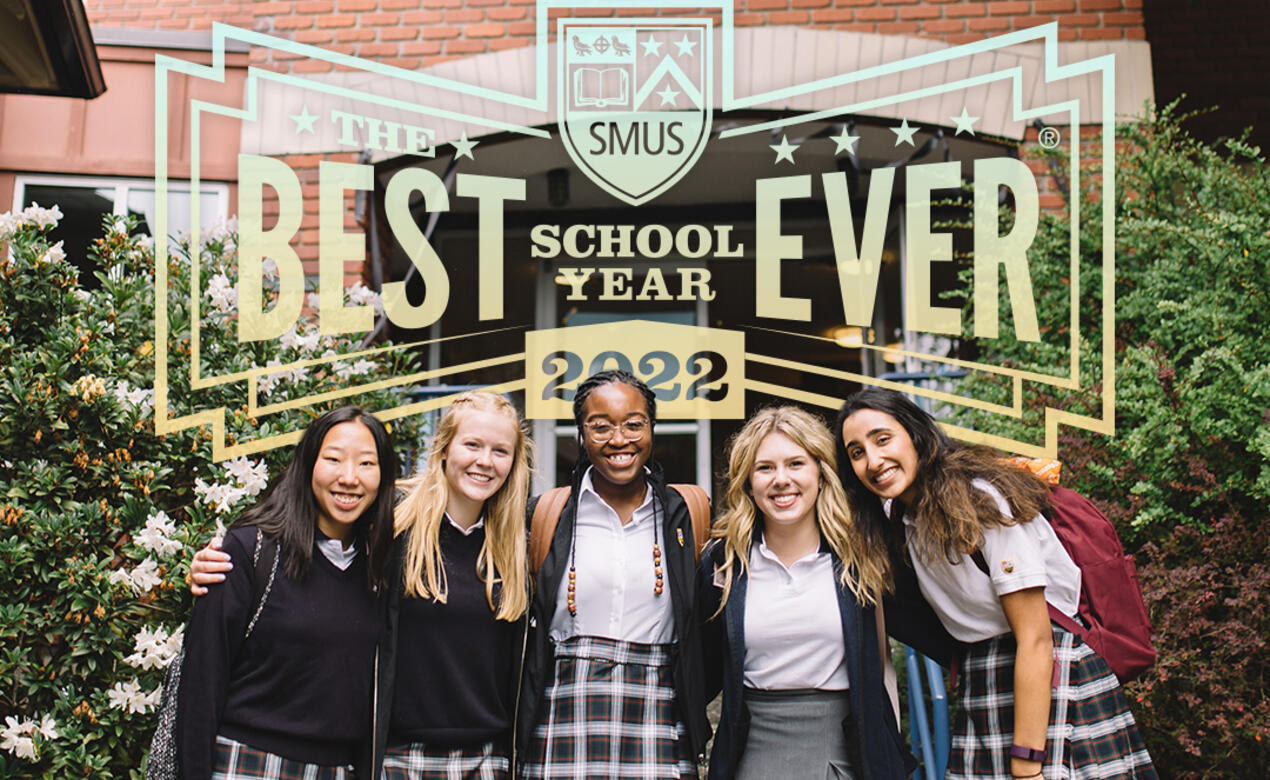 Since its debut in 2014, The Best School Year Ever® scholarship contest has strived to find amazing high school students to give them an opportunity of a lifetime.
Over eight years and more than 60 students who've come to SMUS through the contest, it's clear to see that we have done just that. From valedictorians and Head Prefects to leads in our school musicals and national-level rowers, The Best School Year Ever contest has brought truly exceptional students to SMUS.
This week, we are once again launching The Best School Year Ever contest to continue on the path of bringing amazing high school students into our community! This year we're awarding four boarding scholarships to give North American students the opportunity to live and learn at SMUS.
Two students (entering Grade 9, 10 or 11 in September 2022) will win a full boarding scholarship, worth up to $65,000, for the 2022-23 school year. There are also two finalist prizes each worth $45,000.
Entering the contest is simple. Students must answer three questions for the initial entry, and then our semi-finalists will be asked to make a short video (no more than three minutes long!) to share with us to help our judges select the finalists.
Visit The Best School Year Ever website for full contest details.
The contest closes December 1, 2021.
Do you know a student who would be a great fit at SMUS?
Make next year The Best School Year Ever for them. Help spread the word about the contest by sharing this post via Facebook, Twitter or email!