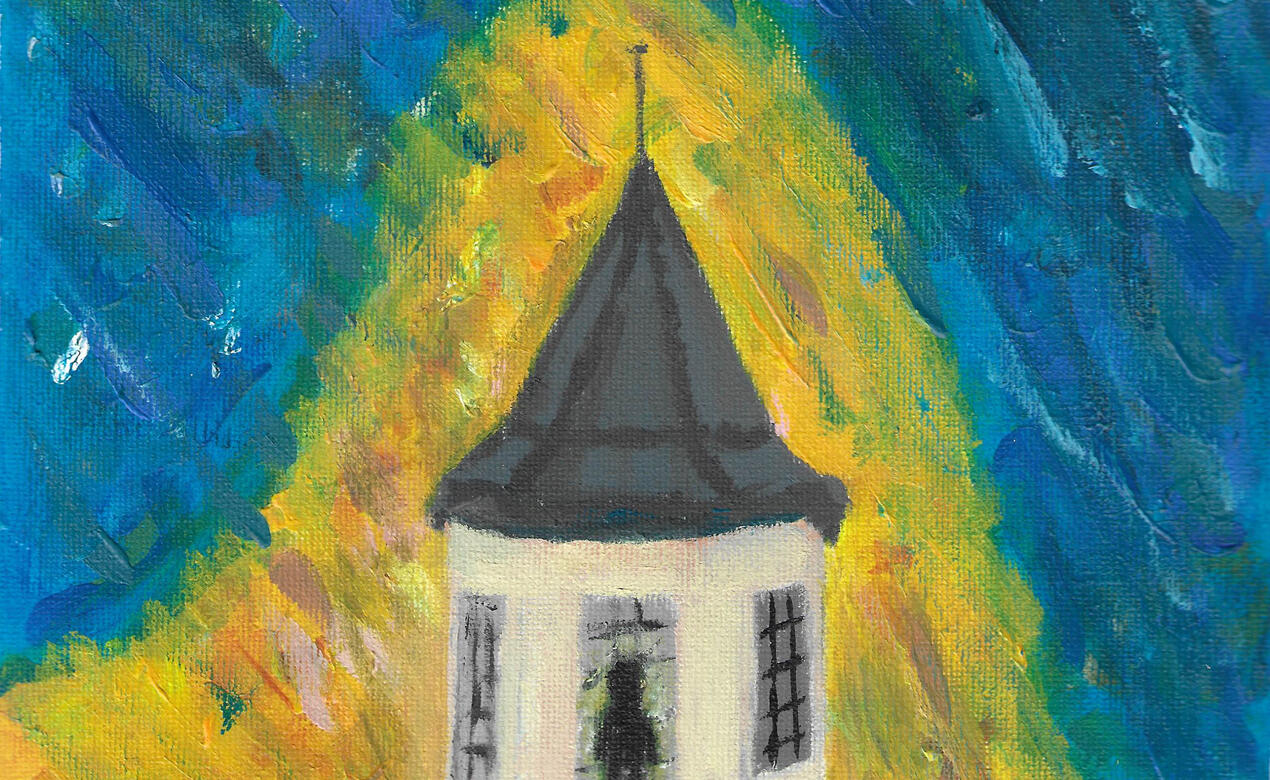 There are many ghost stories passed down through the generations of students and teachers at SMUS. It is said that you cannot walk the Richmond Road campus without having a ghost story somewhere within eyesight. I remember hearing a number of them when I was a boarding student here; older prefects and friends would regale us boarders with these stories when our houseparents thought we were asleep. After hearing them so many times in my youth, they're now etched in my memories.
While stories like these are typically passed along to thrill each other, there is another value to a school: it's a recognition of our heritage through legend. School personalities are able to become larger than life, and in some cases school values can be highlighted. At the very least, ghost stories say, "We are an old, established place with roots in the community."
As past Headmaster John Schaffter wrote in response to a newspaper article about the ghosts: "Every school of character and antiquity, of course, cherishes its legends and it is perhaps significant that the so-called ghosts referred to were those of the most distinguished men associated with University School: Captain Harvey, one of the founding fathers; and John J. Timmis who, during his 22 years as Headmaster, carried the school from near extinction to a position of eminence among independent schools."
Our most recent ghost story (that I am aware of) comes from around the year 2000, so we have two decades of ghost-free existence at the school. I'm curious why that is. Are students too well entertained to need to tell tales? Is our position and reputation as a school so good that we no longer claim respectability through legends? Or have the ghosts simply taken a backseat to the distractions of technology, and no one takes notice of them when they come out? Or are there ghosts simply waiting for something?
This year, in the corporeal world, Indigenous Scholar Dylan Thomas spoke to students in Art 10 about spirits, ancestors and place, as it relates to his own visual storytelling as a Salish artist. Because it is our school's Jubilee year, I also thought it would be a perfect opportunity to share with students our own history as it relates to ghostly legends. Students then created their own artworks based on a ghost story of their choosing, many of whom chose one of the SMUS ghost stories.
Below, you can read the ghost stories that I remember.
Captain Harvey's Ghost
Our most famous ghost, Captain Harvey, was one of the founders of University School. His letter to students is read every year at our Remembrance Day Service. In that letter, he wrote, "my heart is all with the old school, now as always." Perhaps this was interpreted by boarders, telling tales late at night, or perhaps the tales are true. But Captain Harvey was said to wander the dorms of the old Harvey House (where the Science Block now stands), watching over the safety of the boys. It is unconfirmed as to whether Captain Harvey has moved over to the current Harvey House.
The Music Teacher
Where the Sun Centre and Schaffter Hall stand now, not too long ago, was the Challenor Building. It was the main classroom building before Crothall and the Science Block were built. For many years, the attic was locked off. However, the attic used to be a gym and there was a piano up there. Legend has it that a music teacher had a heart attack while playing the piano. Late at night there were reports that his music could still be heard playing. When you were downstairs, it came from above. When upstairs, it came from below. The students speculated that this was why the custodial staff played their own music while cleaning at night, to cover the sounds of the haunting piano.
Mr. Timmis and the Housekeeper
Reynolds House is the gracious residence you see on the right while entering the main school driveway. The Head of School lives there and they have done so traditionally over the decades. JJ Timmis was Headmaster for 22 years and so it is to be expected that his impact on the school would be lasting. If the stories and newspaper articles were to be believed, it was more than his memory that stuck around after he died. Apparently he continued to "live" in Reynolds House and would not go away, disturbing the new residents and especially the housekeeper. The famous moment was when the woman stood at the bottom of the stairs and, in a thick Scottish accent, scolded the spectre at the top: "Mr. Timmis! You are not supposed to be here!" Whether this moment was apocryphal or not, there were several newspaper articles detailing the event. There is no word on whether he moved over to the new Timmis House.
The House Spirit
There was once a boarder who repeatedly felt a presence in her room. Twice in the third week of school she awoke to the spirit staring into her eyes from mere inches above her body. Apparently a houseparent of the day spent an afternoon during the Thanksgiving long weekend clearing the room and politely asking the spirit to leave. It was not heard from again.
The Rugby Player
As autumn settles in Victoria, our school fields can become covered in a beautiful but eerie mist at night. Boarders would entertain themselves by playing flashlight tag in the mist. One boy saw a lone figure a little further off on the field. He shined his flashlight at him and yelled, "Tag." No reaction. "Tag! I got you!" But as the boy approached, the figure, standing still, seemed to get further away. And the figure's head was at a strange crooked angle. Later, the boy saw the figure again, this time laying on a bench. When he recounted this story to his house prefects, he was told about "the dead rugby player," who broke his neck in a scrum, and now haunts the fields on misty nights. (No rugby players were actually harmed in the making of this legend.)
School House
There are plenty of ghost stories in School House, which makes sense since it is our oldest building. The fire department had to come to solve the mystery of a constantly ringing bell in the bell tower. When the fireman raised his head into the bell tower the ringing would stop. When he ducked back down, the ringing would start again. Apparently an exorcist had to be called.
A math teacher, late one night, had several doors slam on him. He never went above the bottom floor of that building again (this was before the math department was in School House).
There is a small photo portrait of Captain Harvey that, according to legend, must be hanging on a wall in order to avoid a schoolwide curse. Some boys had snuck into the bell tower and were playing with a Ouija board, joking that they were communicating with the spirits. One boy asked who would be the next victim of the curse. When his name was spelled back, rumour has it he withdrew from the school.
If ghosts were real, there is little chance they would still haunt School House. The building itself is completely different, structurally. Only the outer bricks and ivy remain from its original structure. The entire inner frame is new: earthquake-proof, poured concrete. While updating, the Bell Tower was completely refurbished. It used to be boarded up with wood over the windows, filled with junk and graffiti from decades of students sneaking in. By opening it up with glass and light and opening to the main floor, perhaps the mystery was taken away and any ghosts or creepy energy was cleared out; at the same time, losing a little bit of history, too.
And it is important to remember that this is all just fun. As John Schaffter continued in the newspaper article: "Personally, I would count it an honour if someday I were considered worthy to emulate [Harvey and Timmis] in haunting SMUS' hallowed halls… I do not propose to be a solitary sprite: I shall be accompanied by three hobgoblins, two leprechauns, a gremlin and a small, plump red dragon – the latter of course firmly on a leash."
Music students, keep your eyes peeled in Schaffter Hall this Halloween!