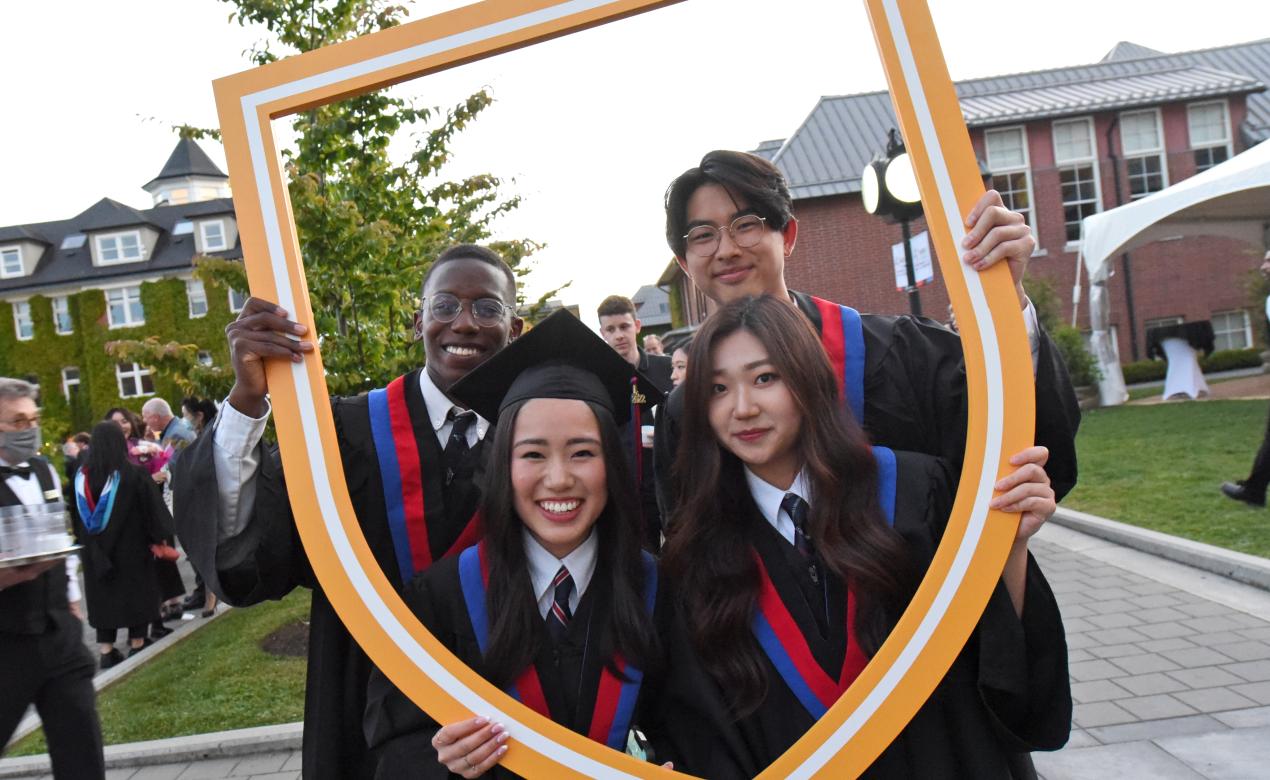 What is the recipe for success in life? Not long ago, the path was clear: work hard in school, get good grades, go to a good university and you'll move on to a good career. That was then.
Now, in the digital age, the path to success is not as clear. Much of what we used to call "hard work" has been automated. Innovation has produced new technologies, new ways of doing things, and whole new industries. The world of employment is changing at a staggering pace, accelerating all the more quickly due to the pandemic. Traditional occupations, in particular, will see major shifts in the years to come.
With all of these changes, University Counselling is constantly talking about some ways we are preparing students not only for today but for the world that awaits them. Our team has been adapting our approach to career counselling in light of this uncertain and uncharted future. Rather than just helping students work towards a specific university program and career, we have been tailoring our program to help them build the competencies, values, and qualities they need to navigate the next 10-20 years and succeed. 
Know Thyself!
We believe self-knowledge and self-awareness is a great place to start. The better students understand themselves and their preferences, the better equipped they are to make good decisions to promote their own unique success and happiness.
Extrovert or introvert? Understanding how you process information will guide you in important ways to make decisions that are right for you. Maybe the right learning environment is a city university, or it may be away from large lecture halls.
Morning person or nighthawk? Again, different industries and careers reward different sleep patterns.
Competition or collaboration? (Or perhaps both!) Students' understanding of their preferences can help them avoid bumps in the road.
Soft Skills
Cultural awareness. Respectful workplaces. Team engagement. Developing and demonstrating soft skills are key to a successful future. Today's employers are looking for talented people who can perform expert tasks and do so with human skills, such as critical thinking and problem-solving. Young people with self-management skills, such as active learning, resilience, stress tolerance and flexibility will lead the pack.
British Columbia's education curriculum recognizes the importance of soft skills with its emphasis on three Core Competencies: Thinking (critically and creatively), Communicating, and Personal/Social. Rote learning is so yesterday!
SMUS's Portrait of a Learner exemplifies our school's support for soft skills, highlighting attributes that will help our students curate what is needed for a successful future: teamwork, critical thinking, communication, persistence, and creativity. Students reflect on these qualities and teachers comment on them in reports. SMUS's Career Education program, from Grade 9 through 12, encourages this process of self-knowledge by exploring the Jung-inspired Myers Briggs personality test and the Japanese Ikigai, a way to find one's purpose in life.
Curate your Story!
University applications are changing. Today, universities recognize that grades are only part of the story and now ask student applicants to demonstrate how they will support their classmates or teammates at university and contribute to the life of the campus or the dorm.
In University Counselling, we understand that admission to competitive programs often comes down to personal qualities. We are teaching our students to curate and boldly present their own authentic package to the world on their university applications, personal websites, and online platforms.
No one knows what to expect in the future, but in University Counselling, we are preparing our students to expect the unexpected.