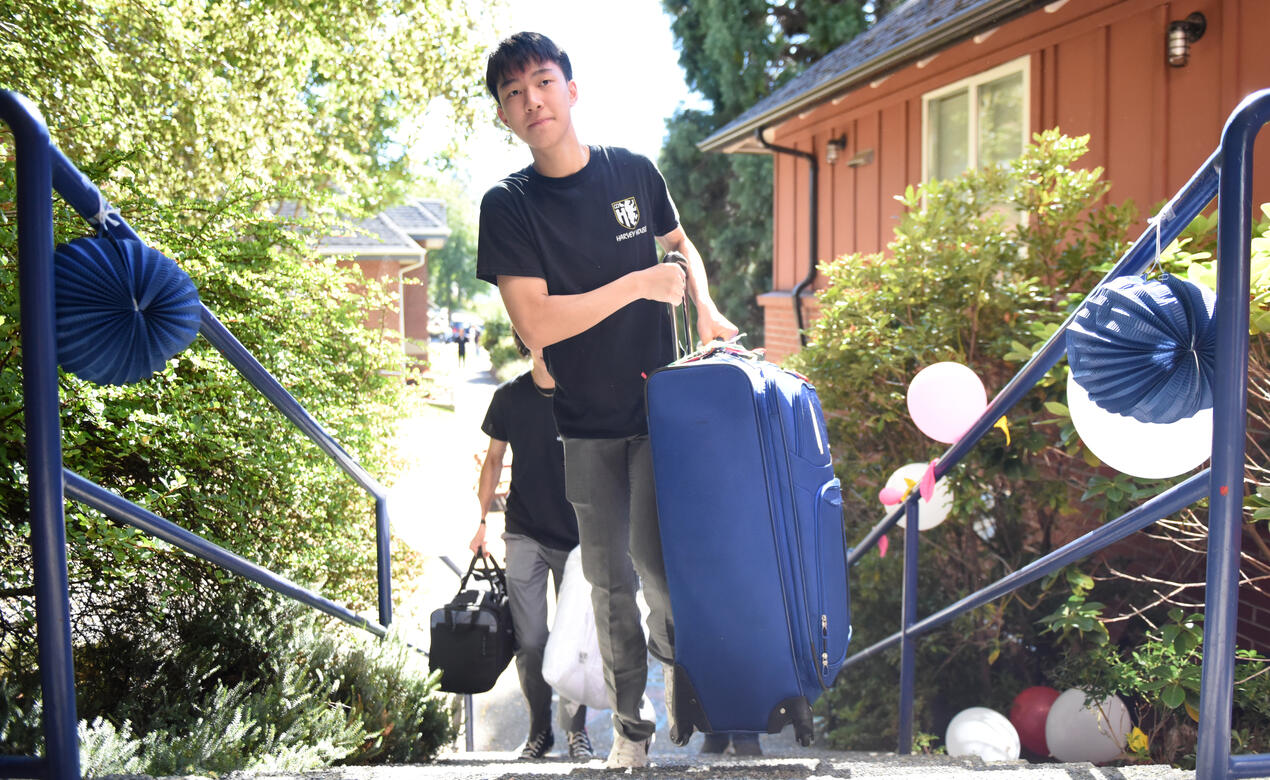 Each year we welcome approximately 150 new boarding families to our school from more than 25 countries.
New Boarder Orientation day is an opportunity for parents to meet staff, ask questions, help their child move in and celebrate the start of their SMUS journey.
It's an exciting and emotional day with plenty of opportunity for learning, connection and growth as parents hand their children into our care for the first time, confident that they have made the best choice in both school and community. 
We kicked off the school year on September 6 by welcoming 110 new boarding students and their families into our community for New Boarder Orientation. This annual gathering is a great event for our boarding families and a positive start to our students' time at SMUS.
Enjoy this recap of New Boarder Orientation Day!