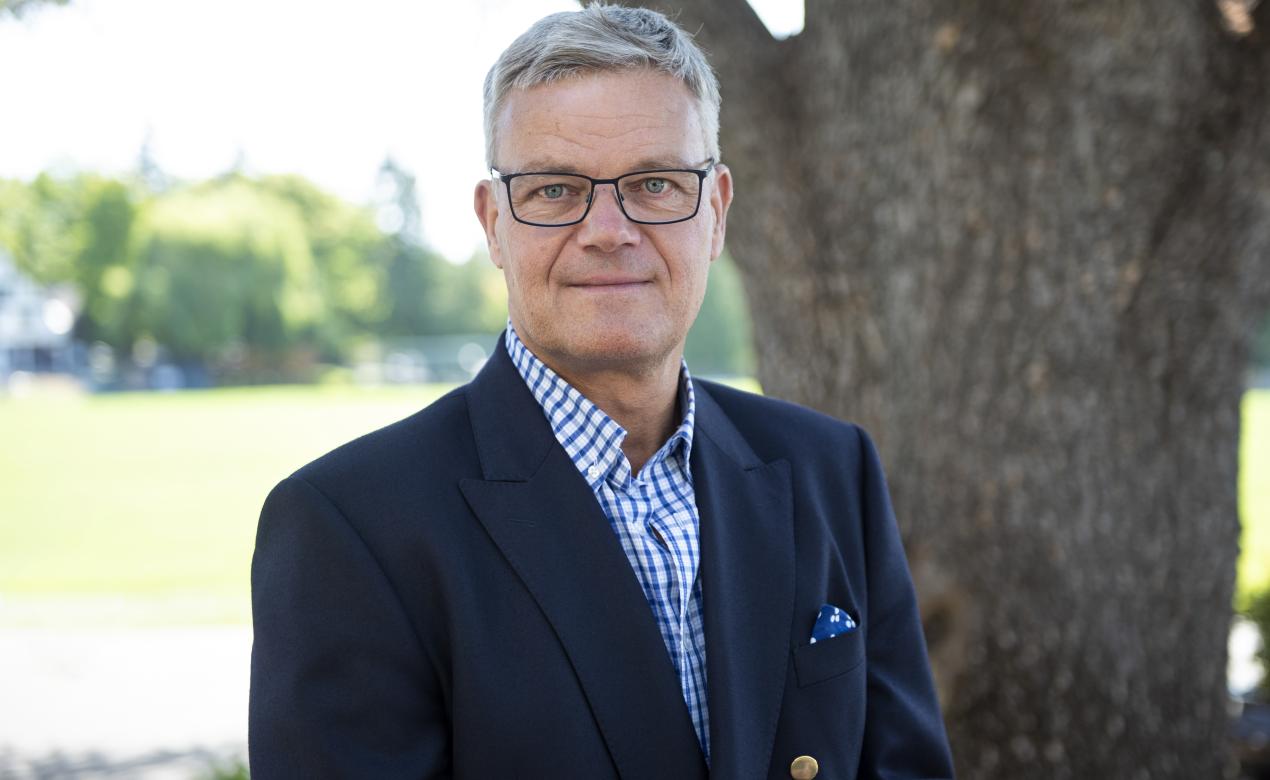 Dear all,
Welcome back to the start of our 50th anniversary SMUS Jubilee year, celebrating the coming together of St. Michael's School and University School. I hope that you have all managed to enjoy a restful and invigorating break, notwithstanding soaring temperatures and smoky skies. In a sense SMUS never sleeps. On behalf of us all, I would like to thank the teams for whom the summer represents a pressure point in their annual calendar cycle. Some of the highlights include:
External Programs – Craig Kelley and his team ran one of our busiest and most successful summer programs. We operated 56 day camps for 985 students and three boarding camps (basketball, volleyball and squash) for 128 participants. We also had Volleyball BC, Debate Camp, Epic Soccer, and a movie production rent our facilities this summer. It was good to know that the feedback from both boarding and day students was so positive, despite ongoing COVID-19 restrictions.
Our Finance Team has been 'nose to the grindstone' completing the end-of-year audit. "Calm, professional and utterly brilliant" is one piece of feedback I received. The results, which now go through to our Board of Governors, show a strong performance in what was a heavily disrupted year.
Our Maintenance Team has been working on multiple projects to maintain and refurbish our facilities (look out for more in a future SMUS Weekly). Chief among them was the movement of the portables at the Junior School, creating a site and space for an exciting future development project. As our students return to both campuses, they will see that our verdant sports fields are shouting aloud an invitation to get involved in team sports. Thanks to Cathy Beglau and her team.
Admissions have knocked all targets and records out of the park. We return with our largest ever school enrolment, enriched by a diverse and talented record number of new boarders from 28 different countries. The commitment of our new boarders to proceed with plans for a SMUS education despite multiple obstacles, never ceases to inspire me. I have welcomed them virtually and I look forward to doing so again in person.
Last week, we convened our annual Senior Leadership Team Retreat. During various sessions we pooled 'information capital' from the holiday period. I was delighted to hear that our Senior School students recorded our best ever Advanced Placement results (again, more to come on this). For our graduating Class of 2021, this opens the way for smooth passage onward to many elite universities and competitive courses around the world.
We also devoted time to planning our return to school phase over the next few weeks, up until Thanksgiving.
COVID-19 points to note
Disappointingly, it is now confirmed that masks will remain mandatory for all Grade 4 to 12 students, faculty and staff in classrooms, common areas and all indoor spaces. The Junior School will publish expectations about Kindergarten to Grade 3.
We were pleased to be informed, however, that mandatory cohort restrictions have been lifted. This will create many more flexible opportunities for students and represents a step toward normality. We were also pleased that some restrictions on larger gatherings may also be relaxed.
In line with our plan to ensure the safety of our students and staff, we will be starting with a cautious approach and aiming to gradually ease restrictions as we move toward Thanksgiving. We will also be pursuing the same tactic that served us so well last year, and plan to maximize the opportunities and learning experiences of our students, while fully complying with regulations and guidelines.
In the remaining few days before the start of the academic year, we strongly recommend and encourage all eligible students, staff and faculty to be vaccinated, so we can all return as confident as possible in how the next few months may unfold. As we wait for more information on British Columbia's vaccine cards, we note that those without the card may not in the future be able to fully participate in some school activities.
Advance warning for your calendars
The Government of Canada has recently passed legislation that Thursday, September 30, will be National Day for Truth and Reconciliation, a statutory holiday to recognize and commemorate the legacy of residential schools. Given that this falls soon after we have returned to school and just before we break for the Thanksgiving long weekend, we felt that we could recognize the significance of this day much better by having appropriate ceremonies here at the Junior, Middle and Senior Schools. In doing so, we can provide meaningful education on an important topic.
In short, our annual Orange Shirt Day will be given elevated status. Thursday, September 30 will therefore be a half day for students (with dismissal at lunchtime) with the afternoon being professional development for staff. The announcement of this additional statutory holiday by the federal government coincides with the school unveiling a whole host of initiatives in order to better understand and appreciate Indigenous issues.
For those of you who have continued to read this far, Elizabeth and I focused our summer on exploring the magnificent province of British Columbia, this year by land. We were lured to remote places by the chance to experience a little wilderness. We spent some time having been flown in at off-grid, remote Eliguk Lake. I fished in pristine waters, we witnessed by lightning strike the genesis of a forest fire, we walked a section of the McKenzie/Nooksack Trail (more of this to come) accompanied by an armed guide, a necessity because in this area the moose have been shot out and the grizzlies are hungry. On the way back, we stood at Mile 0 in Lillooet. On return, we realized we had only covered a pin head on the map of Canada!
We are excited by the prospects and looking forward to the start of the 2021-22 Jubilee year.
Mark Turner
Head of School