United Kingdom
We are so glad that you have decided to learn more about what makes SMUS one of the best schools in Canada.

We are so glad that you have decided to learn more about what makes SMUS one of the best schools in Canada.
Admissions at SMUS is a competitive process and we welcome boarding applications for Grades 8 to 11.
The admissions process begins with parents completing an online application. Once the application is submitted, we will review it and consider next steps. All students at SMUS write entry exams. 
We often travel to your country to conduct testing in person. If we are unable to meet you in your country, testing and interviews can be conducted via Zoom and Skype. Spaces are limited and you are encouraged to submit an application as soon as possible.
St. Michaels University School (SMUS) has a global reputation for excellence and offers extensive programs in the arts, athletics, service, and leadership. 
Our dedicated university counselling department helps graduates reach many of the top universities in the world with graduating classes earning multiple acceptances and significant scholarships. 
Our Advanced Placement (AP) program is the leading AP program among all independent schools in Canada. SMUS was the first school to offer AP in Canada and one of nine schools selected to pilot the AP Capstone program.
We pride ourselves on our personalized approach to learning and individual care. Our faculty get to know you and your interests by challenging and supporting you when and how you need it. Student learning is hands-on, and project based. SMUS graduates enter the world as problem solvers and solid communicators who can think critically and collaborate with others.
SMUS students enjoy a full range of opportunities and activities, taking advantage of our urban location and accessibility to the natural wonders of Canada's west coast. Students are introduced to a wide range of arts including music, theatre, visual and digital arts as well as a wide range of competitive and recreational athletics.
SMUS is fully accredited by the British Columbia Ministry of Education and was the first school in Canada to be accredited by Canadian Accredited Independent Schools (CAIS).
You are encouraged to explore the website including the admissions pages and boarding pages for more information about boarding life, fees, living in Victoria and much more.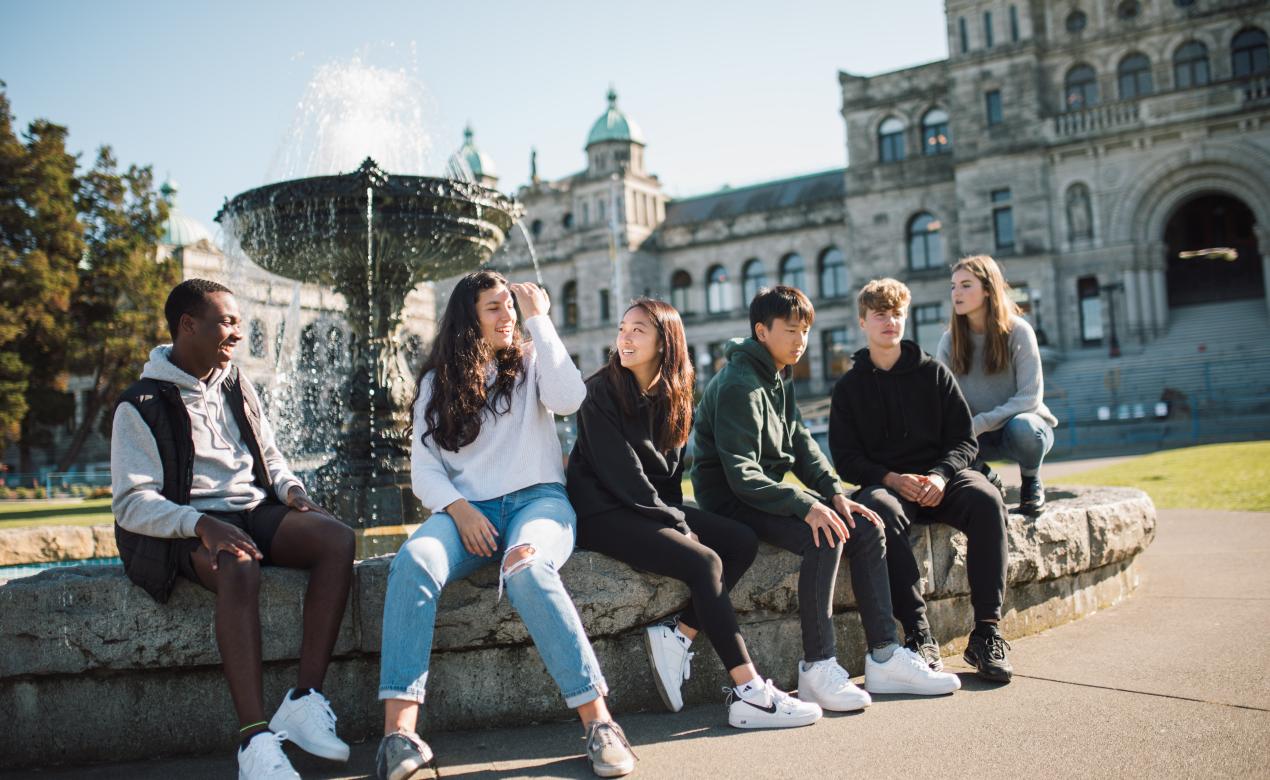 Victoria is a city on Vancouver Island on the west coast of British Columbia renowned for its mountainous scenery, beaches, gardens and quiet streets. Victoria is consistently ranked one of the best small cities in the world.
As a university town and provincial capital of British Columbia, Victoria has all the amenities of a big city. From Rowing to Rugby, Victoria is also home to many of Canada's Olympic teams making it a globally recognized athletics and recreational sports hub.
Victoria has well-established travel links with both Vancouver and Seattle, providing easy access to weekend activities like skiing at Whistler and surfing at Tofino. Many flights from Vancouver and Seattle land daily at Victoria International Airport, in addition to direct flights from major Canadian and U.S. cities.