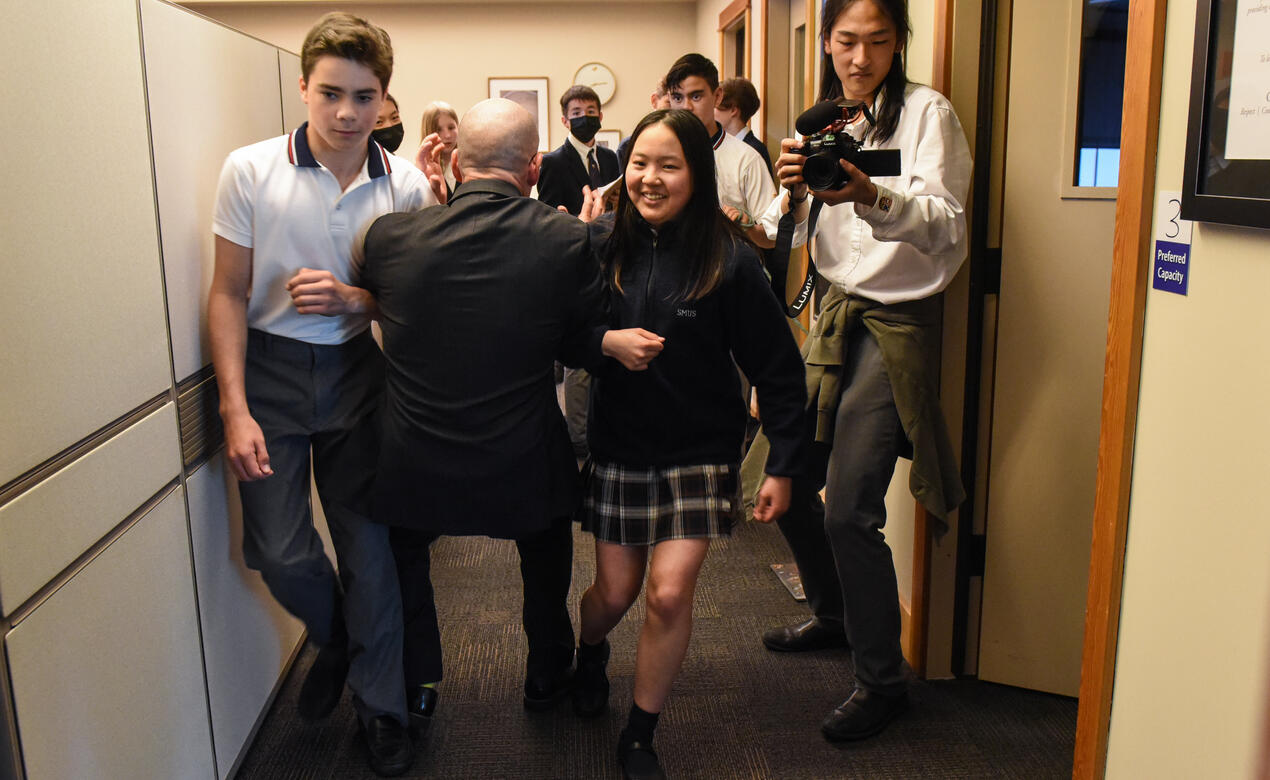 With a red carpet rolled out in front of the Royal BC Museum and their parents on both sides cheering them on, our Grade 8 students last week were treated to a special premiere screening of their film, The 50 Year Curse. The movie premiered on the massive IMAX screen, with students, teachers and families in attendance to enjoy it.
The final product, a nearly half-hour film created almost entirely by students, is terrific!
What's more, the high-quality end result is truly the icing on the cake, considering that this film project was much more about the learning process than the final product. We are fortunate to have had Darin Steinkey of Aldridge Street Print & Media capturing that process to create a documentary (which you can watch at the bottom of this story).
Hands-On Learning
Planning for the film began early in the school year among teachers and staff, and students were brought in to the process once many of the logistics were taken care of.
A group of Grade 8 students helped plan out and write an original screenplay. Their idea led to the creation of a story that celebrated our school's Jubilee year, while also having them solve a mystery that they uncovered while researching a project on our school's history.
Through the spring, the entire class of Grade 8 students was able to get involved in the filmmaking process in a way that was meaningful to them. Through Middle School Exploratory, they could choose to learn more about being an actor, a member of the film crew, or a propmaker or set designer.
These Exploratory blocks allowed students the opportunity to learn about the different roles of being on a film set and help ensure everything was ready to go for when filming began.
The movie was shot primarily over two days in late May, with Grade 11 student Steven Song taking on the role of director and editor. Steven, who has aspirations of becoming a filmmaker, was an exceptional role model and leader for the younger students, helping them bring their vision and story to life and to the big screen.
At any given time, there were four different camera crews roving the campus to help shoot The 50 Year Curse. There were also students working behind the scenes on music, special effects, poster and ticket design, and more.
This Grade 8 film project is the epitome of what we offer for our students at the Middle School. Not only are they getting to learn new skills in a fun way, they also have the opportunity to take risks and step out of their comfort zone in a safe and supportive environment.
That learning process is what it's all about! Congratulations to our Grade 8 students and Steven on their amazing work.
We wish to thank the faculty who were instrumental in making this film happen, including Katie Marti, Tom Hollingworth, Richard Brambley, Dave Hlannon, George Floyd, Lindsay Ashton, Catherine Cade, Maureen Hann and Shannon Williams, along with Grade 11 students Steven Song and Jack Li.
Behind the Scenes Documentary
Created by Darin Steinkey of Aldridge Street Print & Media, with music by Marco Mahler ("Hit the Lake")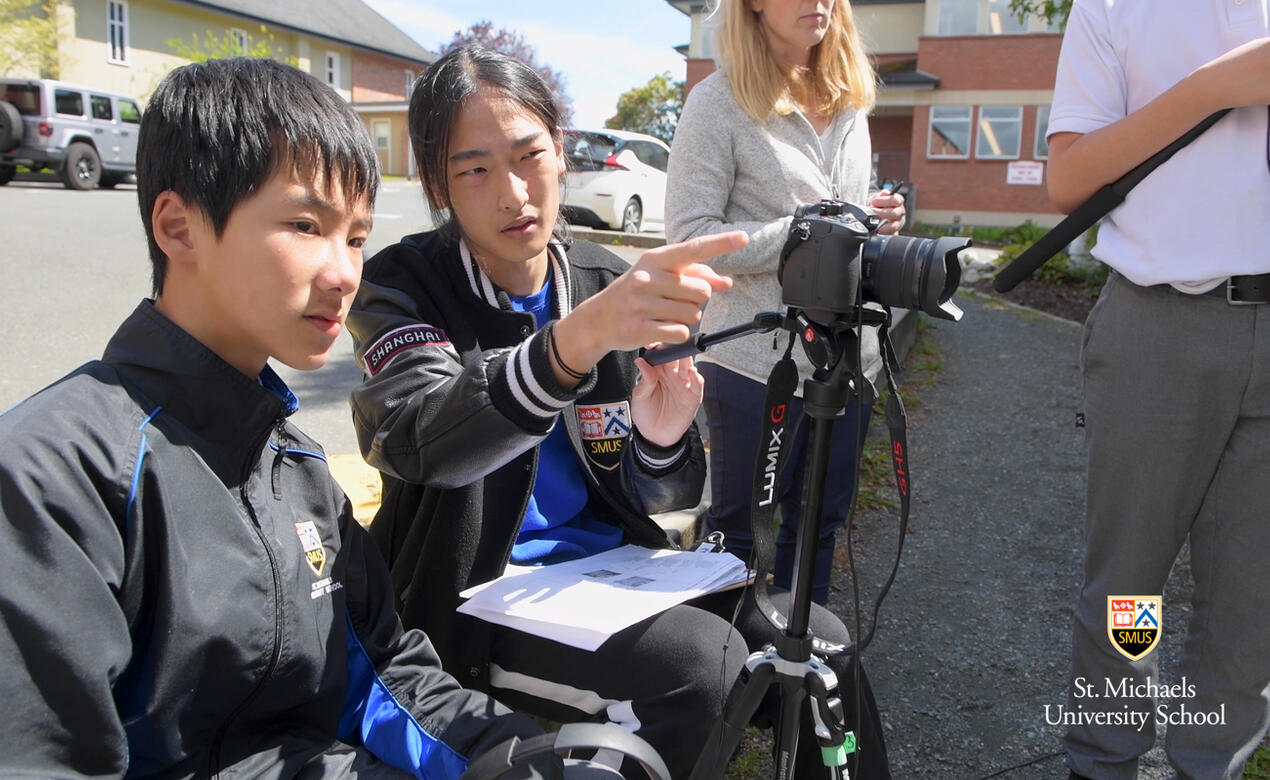 The 50 Year Curse