More than 40 years after University School alum Percy Williams' two Olympic gold medals were stolen, the Canadian Olympic and International Olympic committees took the very rare step this week of recreating them to honour one of Canada's greatest athletes.
On Friday, February 24, two newly minted medals were presented to the Williams family, and subsequently donated to the BC Sports Hall of Fame (BCSHOF), to replace the originals that Percy won in the 100- and 200-metre sprints at the 1928 Summer Games in Amsterdam.
"This is a really wonderful story that recognizes and celebrates an incredible Canadian athlete who left an indelible mark on our country," says Denise Rees, alumni relations officer at SMUS. "Even though Percy joined our school community more than a century ago, we hope our current students and athletes feel a sense of pride and connection to our school's most decorated Olympian and his legacy."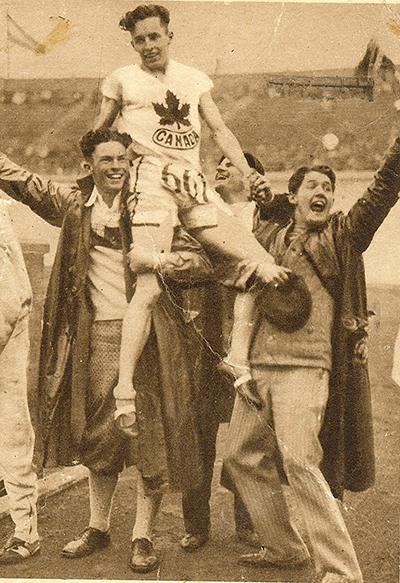 From Old to New
In January 1980, 11 of Percy's gold medals were stolen from a display at the BCSHOF. They were never found.
Jason Beck, curator of the BCSHOF, credits Percy's support and donation of those medals in the mid-1960s for helping give even more credibility and legitimacy to the still-young provincial hall of fame.
"Percy was one of the first BC athletes to throw his support behind the newly created BC Sports Hall of Fame donating many pieces of memorabilia from his remarkable sprinting career," says Beck. "The recreation of Percy's 1928 Olympic gold medals returns the spotlight within the BC Sports Hall of Fame to one of the more incredible underdog stories in the history of BC sport."
While the original medals are priceless and are truly irreplaceable, members of Percy's extended family say that are pleased that their request to have the medals recreated was supported by both the Canadian Olympic Committee and International Olympic Committee.
"We are very happy to have played a small part in renewing Percy's story. He was a great Canadian athlete and now his accomplishments will be back on display," says family member Tracey Mead. "We felt compelled to put his recognition back in place not only because of our family connection but also so people don't forget this great man."
The medals were recreated to the exact specifications of the original medals: composed of gilt silver and weighing 66g, with a diameter of 55mm and a 3mm thickness.
As part of a ceremony at the BCSHOF at BC Place in Vancouver, Percy's extended family donated the new medals to the hall of fame to be the centrepiece of a new display in his honour.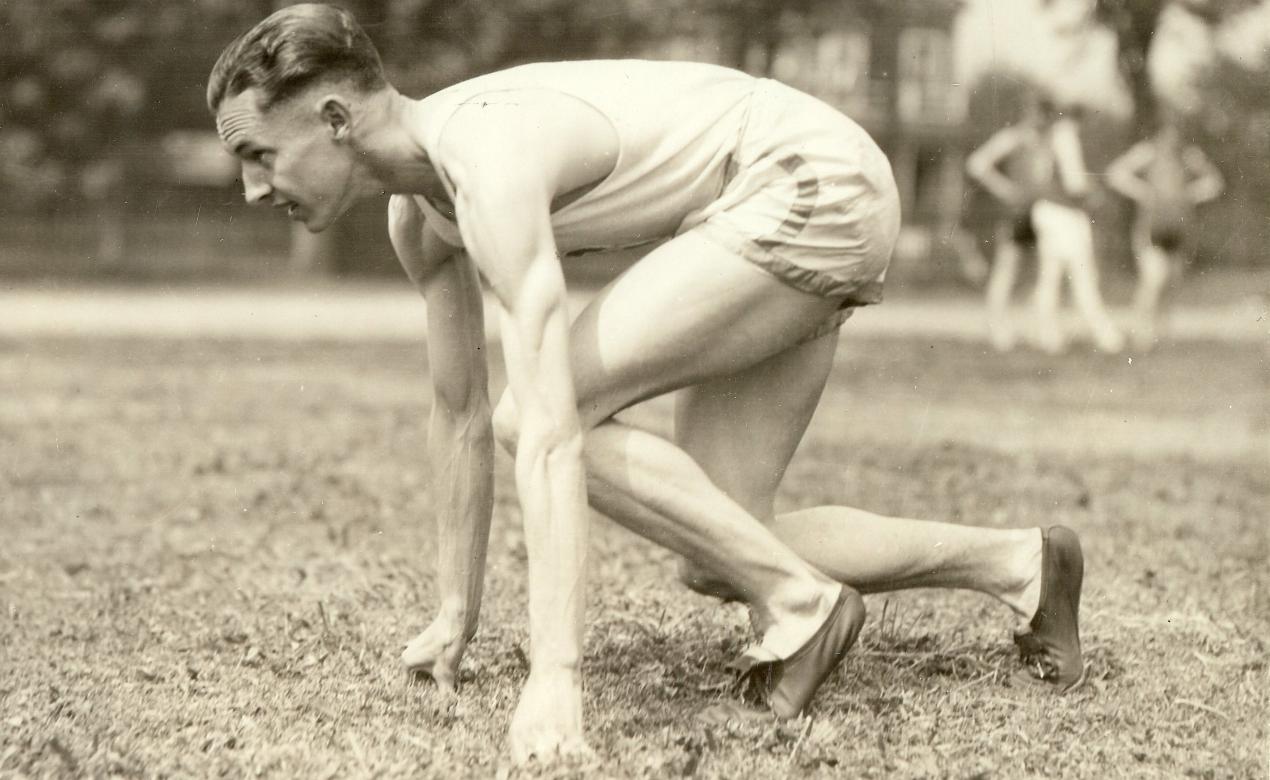 University School and Beyond
Not a lot is known about Percy's time at University School, however a biography about him details that his skill as a track athlete may well have begun on our Richmond Road campus.
"In April [1920] he was sent away for the summer term to a boarding school in Victoria, what is today St. Michael's University School," reads an excerpt from I Just Ran: Percy Williams, The World's Fastest Human by Samuel Hawley. "[The first glimmers of speed] had begun while he was away at boarding school in Victoria in the summer of 1920, when he won the hundred-yard dash for boys under thirteen in the University School annual athletic meet, setting a school record of 12 ⅘ seconds. He received a little silver medal for the effort and proudly took it home to show his family, his very first athletic prize."
From an article in School Ties magazine: "Not only did he qualify for the 1928 Olympics in Amsterdam despite having never ran in a competitive 100-metre race, he equalled the 10.6 second world record. He matched the Olympic record twice more during those games and easily captured the gold medal in the final. Olympic officials were so surprised that Williams won that they had to delay the medal ceremony so they could find a recording of the Canadian national anthem. Percy also captured a gold medal in the 200-metre sprint in the same Games."
From the BCSHOF: "Following Williams' improbable double gold, he returned to Vancouver to a hero's welcome, being greeted by 25,000 fans at the train station and a school holiday was declared. In 1930, he set a 100m world record which stood until Jesse Owens broke it in 1936."
In 1950, a Canadian Press poll named Percy the greatest national track and field performer of the previous 50 years. That title was upgraded in 1972, when he was named by the Canadian Press as Canada's All-Time Olympic athlete. Percy was made a member of the Order of Canada in 1978 . Percy died in 1982.
We are incredibly pleased that his Olympic medals were recreated to celebrate his legacy, and are back on display at the BCSHOF to inspire other young British Columbians and Canadians.
The photos accompanying this story have been generously provided by the BC Sports Hall of Fame.
Watch the full medal unveiling ceremony below: