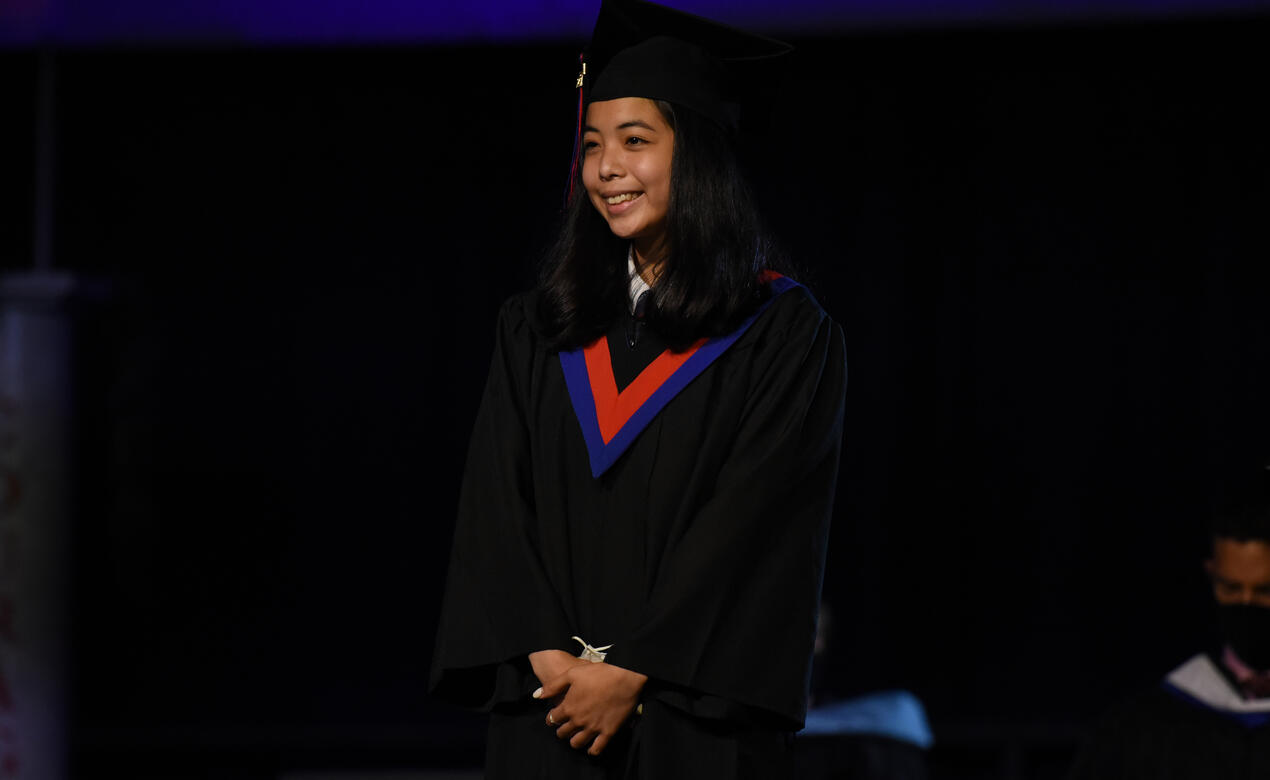 This story is part of a series of articles from our University Counsellors highlighting the stories of alumni and the paths they have taken after graduating from SMUS. You can find links to other stories in this series at the bottom of this post.
---
After making her mark at SMUS, Ariel Khoo '21 was determined to bring the same passion for learning and sparkling attitude to the bigger challenge of studying health sciences at the University of Toronto. While she is a long way from the beaches and mountains of Vancouver Island, and even further from her native Hong Kong, Ariel says that she feels as close to St. Michaels University School as ever. She maintains SMUS connections and friendships with other graduates studying and living in Toronto. "The friends I made at SMUS are a constant source of fun and support," she says. "They have really helped me navigate the challenges of a first year at university during the COVID pandemic."
Since September 2021, Ariel has been living at the Chestnut Residence, near the Eaton Centre, in the heart of downtown Toronto. Despite the noise, concrete and occasional snow storm, she makes the most of city life and appreciates Toronto's diverse foodie options. Although some cultural benefits of the big city have been closed or curtailed during lockdowns, Ariel has stayed positive.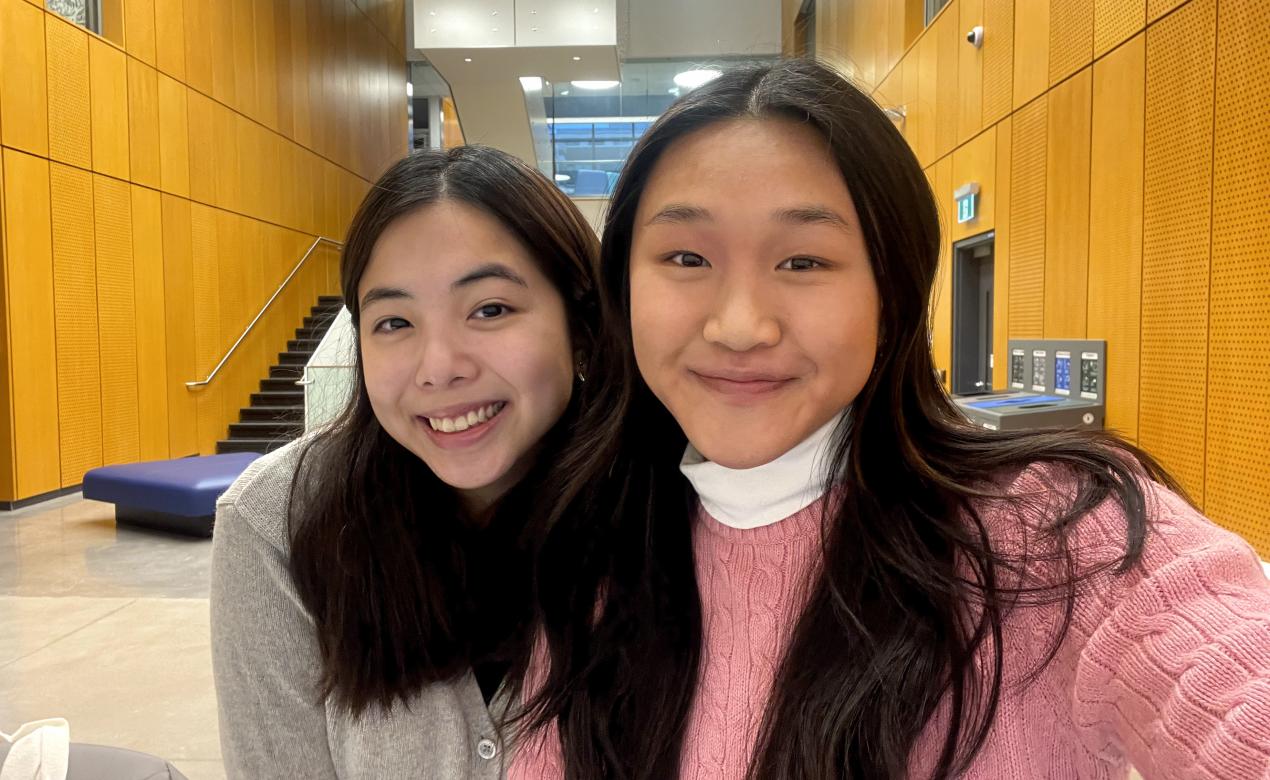 Fortunately, many of Ariel's friends from SMUS are in Toronto or nearby. "There are a lot of SMUS people around!" Many go to Ryerson, but they also come to visit from Queen's, Waterloo, or Western. "Even the SMUS kids at Western come to Toronto to visit!" Ariel loves meeting up with her SMUS friends for downtown skating, walking, or dinner.
Life at University
So, why U of T? "The generous entrance scholarship definitely helped me decide," she laughs. "This is a place you come to learn. You need to make the most of the opportunities." For Ariel, these include research opportunities and volunteering at numerous local hospitals. Then there are all the biology-related courses. "With so much choice, it's easier to explore a range of subject options," she explains. She's still exploring, but after taking a pharmacology elective, she's starting to think about a double major in Health, and Disease and Nutrition.
Ariel says SMUS prepared her well for university. In particular, she points to the good work ethic she developed during her time here. Our AP courses certainly gave her a solid foundation for university, but she stresses that even "regular" academic courses prepared her well. "I was surprised by Chemistry 12!" she says. "We covered the topics I needed for university." And Ariel is grateful for how SMUS boarding life helped her to become independent. "I didn't feel homesick when I went to university. I was used to the feeling of living away from my family." 
Everyone knows that the University of Toronto is not for the faint of heart; the pace and demands can be daunting. Ariel learned quickly that "you need to know what you're getting into and organize yourself." She is really enjoying university lectures, but is still adjusting to the experience of a big university, such as the size of her classes. "One of my in-person lectures has hundreds of students. … It's really intimidating!" Ariel struggled a bit at first with her daily routine. With classes spread out through the day, she says "there were pockets of the day where I didn't know what to do with myself!"
Anyone who knows Ariel will remember how studious she was…and she still is. "I study about 10 hours a day," she admits. This is in addition to class time, labs, reports and lectures. Another part of university life that came with a learning curve was being independent as a student." Teachers don't tell you when things are due. You have to look through the student portal and find deadlines yourself. Otherwise, you'll miss them!" And the pandemic has impacted the social aspect of university. In January, all her classes moved online: "I can't get to know anyone in Zoom webinars!" Ever the optimist, she looks forward to next year, when it will be easier to meet people.
Reflections of SMUS
If there is one thing Ariel wants everyone to know, it is that she has great memories of SMUS. She cherishes the friends she made here and has noticed that "everyone at university really misses SMUS!" A coxswain on our rowing team, she especially loved her fellow rowers and stays in touch with her teammates and their coach, Susanne Walker Curry. "I even get messages from younger SMUS coxes!" she laughs.
Her best advice for current students? "Make the most of your time at SMUS!"
---
Other stories in this series