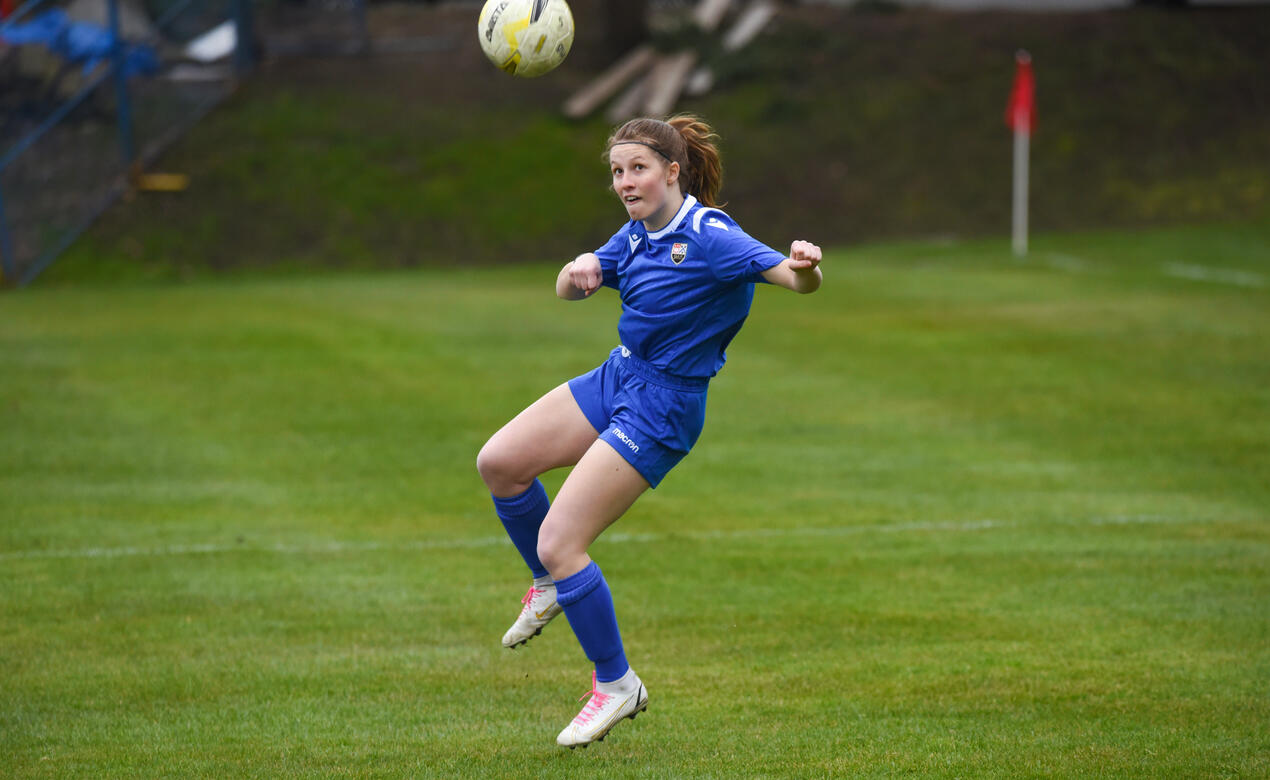 It was the usual busy week on the school athletic front, with multiple teams in action.
Badminton
The Junior team, led by Alan Wang, Larisse Zhao and Chelsea Wong, enjoyed an exhibition series at St. Margaret's School before the Seniors claimed an important 8-3 away victory at Claremont. Patty Boonsermmit played strongly in singles, while the doubles combination of Jonathan Nguyen and Louis Chang was also in good form.  
Rugby
On the rugby field, the Girls 7s squad travelled to Oak Bay for an exhibition, showcasing both strong defence and some excellent handling skills. Moe Ohara showed her speed and agility in the opening minutes with a long distance try, a feat she repeated minutes later.
In the second half, strong tackling by Gaby Shipley and Josefina Ingimundson led to a Chioma Duru tally, with Skye Farish, Sammi Robinson and Ruki Madzimure also dotting down in what finished a 37-15 win.
The Junior Boys also played with great courage and invention versus a powerful Oak Bay outfit. Ewan Webber-Smith, Rohan Lee and Jack Driscoll led the way, with SMUS competitive throughout despite a final 34-14 score.
The Senior Boys began with a narrow victory over Claremont Secondary. Down 26-12 with nine minutes to play, the team, behind the strong running of Eric Xiong, Adam King and Calum Webber-Smith, fought back with three scores to edge ahead 33-26. Xiong, Finn Klenz, Adam Liu (2) and Louis Chang registered tries, with Chang adding four well-struck conversions.
The squad now looks ahead to an April 26 match-up at Oak Bay, with the coveted Rees "Boot" once again up for grabs. 
At the Middle School, the stars of tomorrow were also back on field after a multi-year COVID-19 hiatus. Matthew N., Andy P., Sebastian E. and Josh H. played strongly in the Grade 6/7 side versus Colquitz, Arbutus and Lansdowne. The Grade 7/8s hosted Glenlyon Norfolk School and Glanford, producing two solid victories thanks in part to the efforts of Nicholas L. and Dominic E. Both teams will continue to play through to the middle of May when SMUS will host two end-of-season jamborees.
In alumni rugby news, congratulations to Luc Scheck '21 on being selected to represent the Canadian Men's 7s team. The SMUS grad will play in the Rugby Americas North World Cup qualifier April 23-24 in The Bahamas.
Soccer
For the Senior Girls soccer team, it was a revenge week of sorts, as the squad was keen to turn the tables on both Claremont and Reynolds after shootout defeats days earlier in the UVic Invitational tournament.
This was duly accomplished as goals by Brianne McLeish and Lauren Withers, backed by an Eva Cuddihy shutout, completed a 2-0 victory over Claremont.
Then, versus Reynolds, the Blue Jags came out flying, notching three markers by the 23rd minute, thanks to strikes from McLeish (2) and Withers. Reynolds returned the favour in the second half, scoring twice but failing to grab an equalizer in a frantic final few seconds.
Meanwhile, the Junior Girls continued to impress, dispatching both Stelly's (4-1) and Belmont (7-0) to remain top of the city league table. Joss Olcen contributed three goals, with Cate Pontefract and Hollyn Withers each claiming two. 
Tennis
The SMUS tennis team continued its hot start with a league win over Oak Bay. Though down early, SMUS immediately recovered with some extremely competitive singles wins by Luisa Koelsch, Christine Wang and Cooper Mills. This turned the tide, and, while many of the subsequent matches were close, SMUS won them all to remain a perfect 2-0 on the season.
Track and Field
Very pleasant conditions greeted the track and field team for the second league meet at Centennial Stadium. Performance of the day went to Tion McLeish who powered to an 800m victory with a personal best time of 1:58. Abby McLeish-Shaw ran strongly in the 200m, while Nella Meinecke (2:46), Beatrice Sharp and Chelsea Wong completed the 800m.
Brianne McLeish in the 200m and Caitlyn Mullen in the 800m turned in solid efforts. Carys Menard (9.54m) and LeRoy Wang (11.92m) performed well in their respective triple jump events.