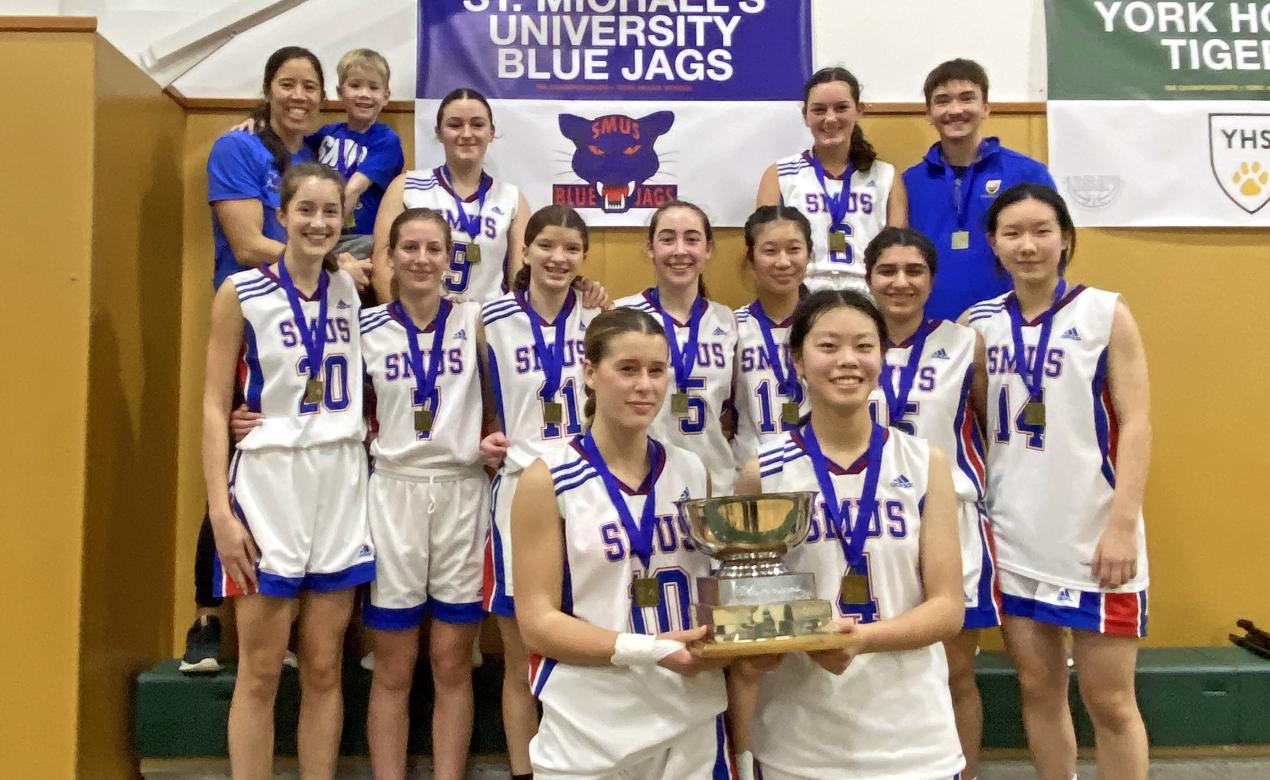 The second term continued apace, with basketball front and centre as part of January league and tournament commitments.
Basketball
Congratulations to the Junior Girls, who, led by Charlie Anderson, captured the ISA Tournament in Vancouver. Opening victories over West Point Grey and Mulgrave moved the team into the final against Crofton House. Suffocating defence proved the difference as the Blue Jags broke open a close game with a decisive second-half performance.
Meanwhile, the Senior Girls, after a comfortable league victory against Belmont, took part in the prestigious Top Ten tournament on the Lower Mainland. A straightforward win over Surrey's Fleetwood Park ensured a highly anticipated quarterfinal showdown versus BC AAA No. 1 Yale. A terrific team effort, sparked by All-Stars Makena Anderson and Avery Geddes, and well-supported by Alex Motherwell, resulted in a deserved 57-50 win.
Now in the semifinal, the Jags met up with BC AAAA No. 2 Walnut Grove (watch the livestream here). In another close affair, the Gators scraped home 61-56, so gaining revenge for a one-point defeat the previous week to SMUS.
In the bronze medal game (watch the livestream here), the Blue Jags, behind Anderson's 33 points and solid work by Sophie Olcen and Chioma Duru, defeated Okanagan Mission Secondary 63-52.
With the overall performance, look for the team to move to No. 1 in the BC AAA rankings!
On the boys side, the Grade 9 Boys played very solidly all week, trumping Oak Bay in a key league game and then dropping visiting Lord Tweedsmuir and GW Graham in exhibition action. Solid defence forced numerous opposition turnovers, with SMUS then pushing the ball effectively in transition. Guards Dani Pelyhe and Parker Sheehan enjoyed particularly strong performances.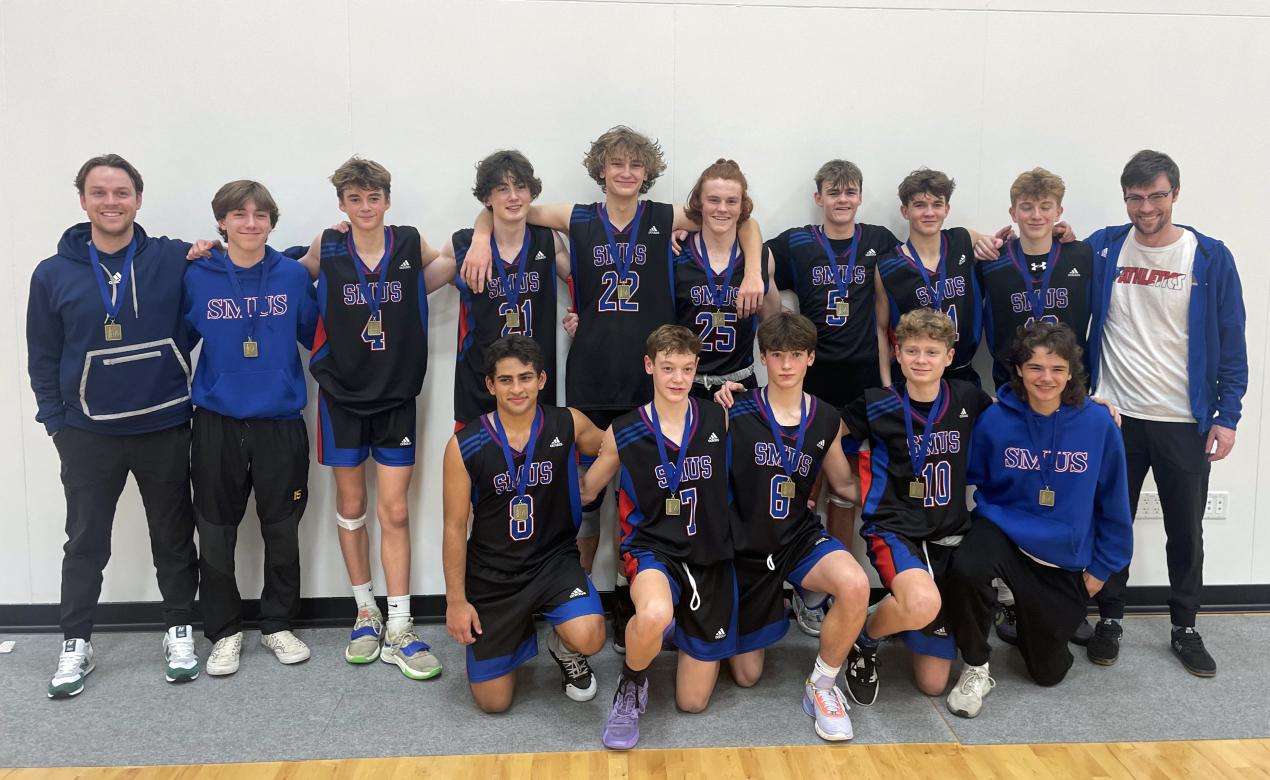 The Junior Boys were also busy, winning all five of their contests. League wins over Edward Milne and Spectrum led to a dominant ISA tournament. In this latter event, SMUS cruised past Mulgrave and Shawnigan before recovering nicely from a slow start to beat Collingwood 61-46 in the final. Point guard Jack Driscoll directed the attack effectively and provided some timely hoops, with Wil Woods and Davis Hardy also prominent.
The Senior Boys opened the Victoria Police Tournament with a tough loss to a talented John Barsby side. Down 14 at half, the Blues Jags closed to within five points late in the third quarter before the Bulldogs regained a double digit lead they would not relinquish. On the consolation side of the draw, SMUS bounced back nicely with comfortable victories over Carson Graham and GP Vanier. Swingman Damon Bains led the offence with two 20-point efforts. The team now looks ahead to what promises to be a very challenging Vancouver College Emerald Tournament.
Rugby
Junior and Senior Boys Rugby training started in earnest, with the squads building nicely in anticipation of exhibition games in early March. 
Congratulations to Grade 12 student Matthew Bennett, who will join the University of Victoria Vikes Rugby squad in September as a highly sought-after recruit. He joins Makena Anderson (Basketball), Brianne McLeish (Soccer) and Sophie Olcen (Soccer), all of whom will also represent the Vikes this fall.
Vivat!!