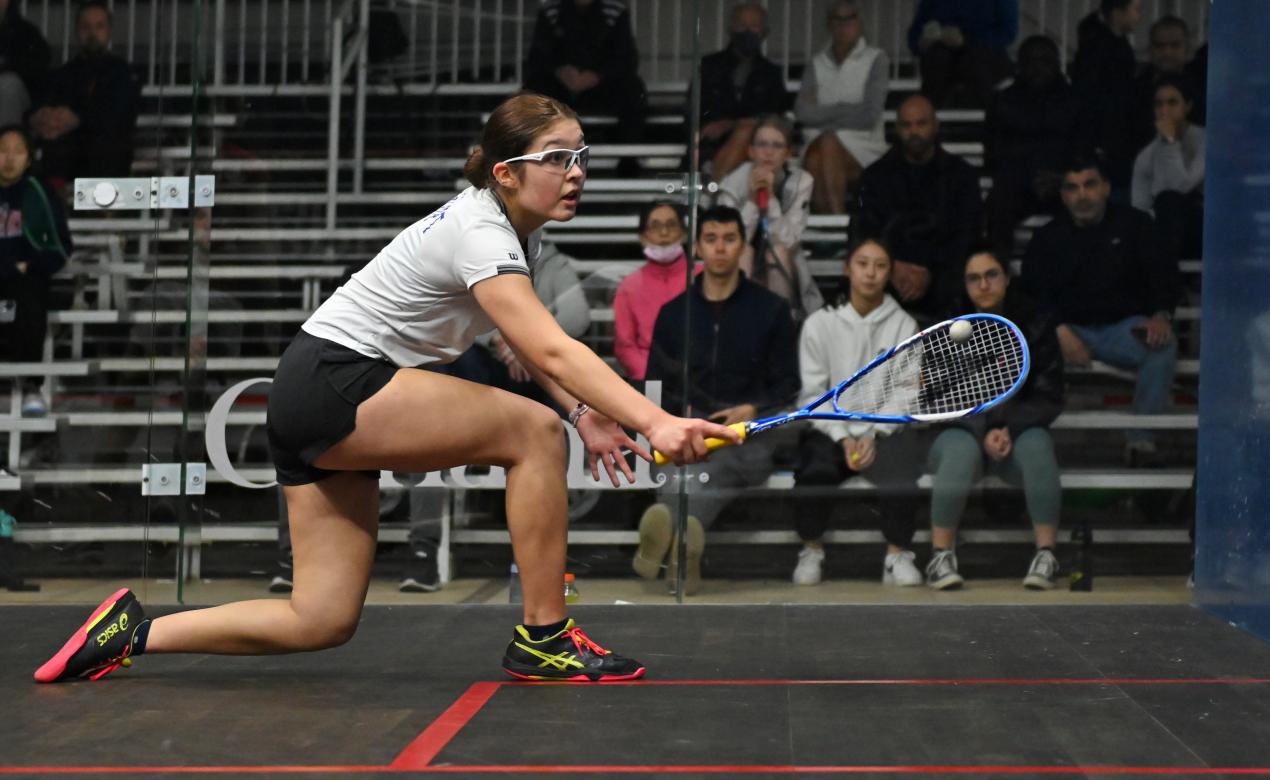 In what was another jam-packed week of sport, SMUS hosted and co-hosted some big events this past week.
Badminton 
The Badminton team hosted the Island tournament May 5-6. The SMUS team moved smoothly through pool play and then turned over a feisty Queen Margaret's squad 8-3 in the semi-final, led by the boys' doubles pairs of Riley Torstensen and Jonathan Nguyen, and Andre Wen and Erik Lin. However, Mount Douglas proved too powerful in the final, its deep and skilled team on point throughout in a decisive victory.
The SMUS girls' doubles teams of Grace Yin and Chicha Cheepcheawcharnchai, and Patty and Claire Boonsermmit picked up a win, as did singles player Manami Otani.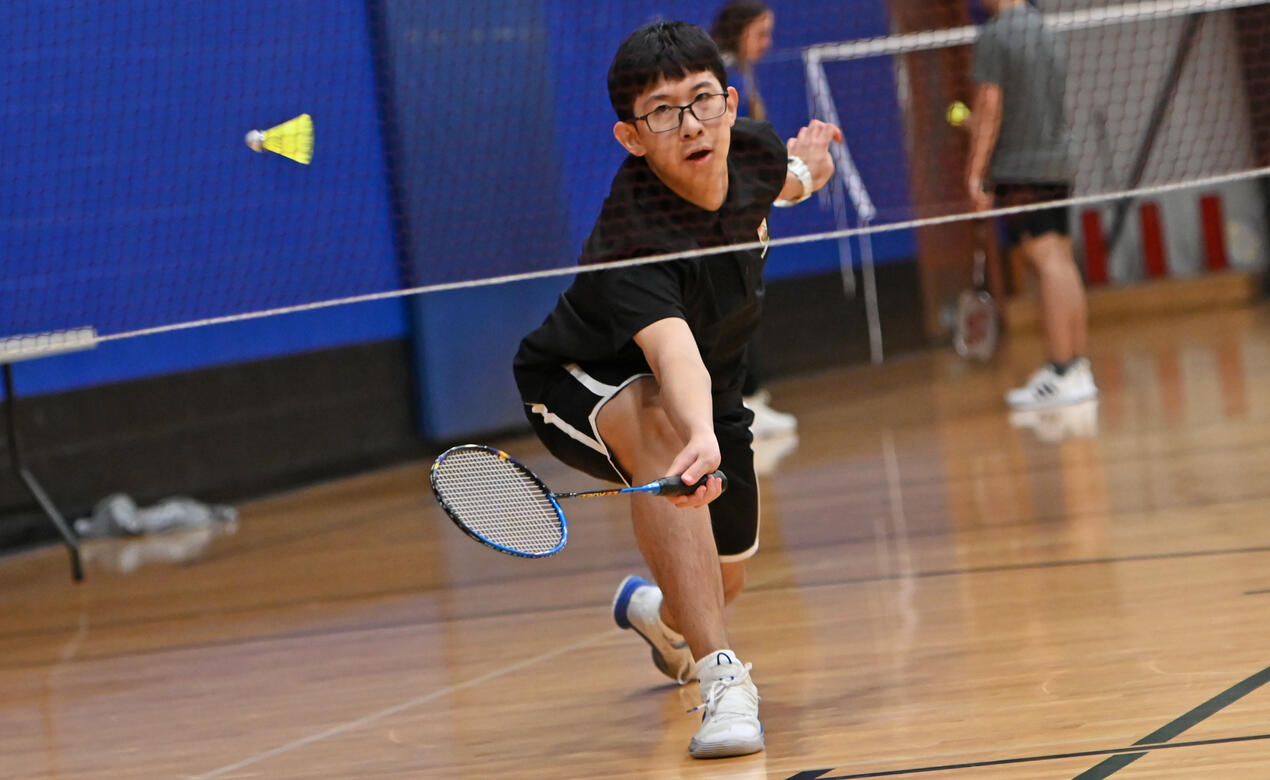 Both the Rams and SMUS now move on to provincials, set for May 24-26 in Richmond.
Rugby
The Senior Girls Rugby team dropped an opening league game 22-14 to Esquimalt, before then falling to visiting Robert Bateman. Nonetheless, the players engineered several impressive tries, while Skye Farish, Chioma Duru and Ruki Madzimure joined a select side for an additional contest vs Bateman.
Next up is a home league game against Oak Bay on May 13 that will see the coveted Robinson Cup up for grabs.
The Senior Boys Rugby team rebounded from a difficult Alumni afternoon versus Collingwood to give its best effort of the season in dropping Fraser Valley AA No. 1 Robert Bateman 43-22.
A bright start, with tries courtesy of Richard Mwanzia, Alex Liu and Louis Chang, backed up by Chang's excellent goal-kicking, saw the Blue Jags secure a 22-3 lead near the end of the first half. The Wolves then showed their paces, closing to within seven points before a second Liu tally and then another right on full time by Finn Klenz padded the scoreline. Kudos to all for a brave defensive effort, with junior call-ups Savo Mrdjenovich, Ewan Webber-Smith and Enrique Gilardi Gutierrez each playing a full part.
Both the Junior and Senior teams take part in Island semifinals during the coming week, before the Senior Boys battle Oak Bay on May 13 for the Howard Russell Cup.
Sailing
The sailing squad continued practice and looks forward to its opening regatta of the season, the Discovery Cup, on Saturday, May 14. Crews from several other local schools will provide the opposition, with racing scheduled to start at 11 am in Cadboro Bay. 
Soccer
The Junior Girls won their city semifinal versus Spectrum 3-0, thanks to a gritty defensive effort and clean sheet by goalkeeper Bhavneet Aujla. Joss Olcen, with a brace, and Maddie Albert provided the goals.
At Senior Girls level, the Blue Jags struggled to get on top of Glenlyon Norfolk School in a Ryan Cup quarterfinal. However, a long clearance from goalkeeper Eva Cuddihy, flicked on by Makena Anderson and finished by Brianne McLeish proved just enough in a 1-0 victory. 
SMUS will host the AA Islands on May 16-17. 
Squash
SMUS co-hosted the Canadian Junior Squash championships. Every SMUS athlete competing in the event produced very strong performances. Lucas Quon won the U17 Boys' Silver division, not dropping a single game throughout the tournament. Then, Roshan Pathak finished second place in the U15 Boys Silver event. 
In the Girls' U17 main event, Katie Herring placed 8th, with Christian Yuen one position higher at U19 Boys' level. Finally, both Alex and Anderson Brown finished 5th respectively in the Girls' U19 and Boys' U15 competitions.
Special mention is due to Alex Brown, who, in addition to her excellent play, won the tournament's National Sportsmanship award. What a fantastic finish to the season!  
Tennis
The Tennis team enjoyed a close and hotly contested City final May 5 versus Mount Douglas. While the 8-3 final score might suggest the Blue Jags coped easily, the match was on a knife edge throughout. Fortunately, resolute doubles performances by Florian Haas, Arthur Van Begin, Alex Toaxen and Maddy Wilson secured vital points, before Nicole Meyers and Cooper Mills survived a tie-breaking set to seal the win.
Track and Field

The final track and field league meet took place May 4, once again at a cold and blustery Centennial Stadium.
While much of the action focused on the various long jump events, with LeRoy Wang, Chris Lee, Carys Menard and Charlotte Lee among the dozen SMUS entrants looking to qualify for the Lower Islands, Owen Sandquist-Sherman, Eu-Rway Chew and Tion McLeish all ran wonderfully in the 3,000 m. Indeed, McLeish, with a time of 8:48, narrowly missed breaking the city 3 km record.
Vivat!