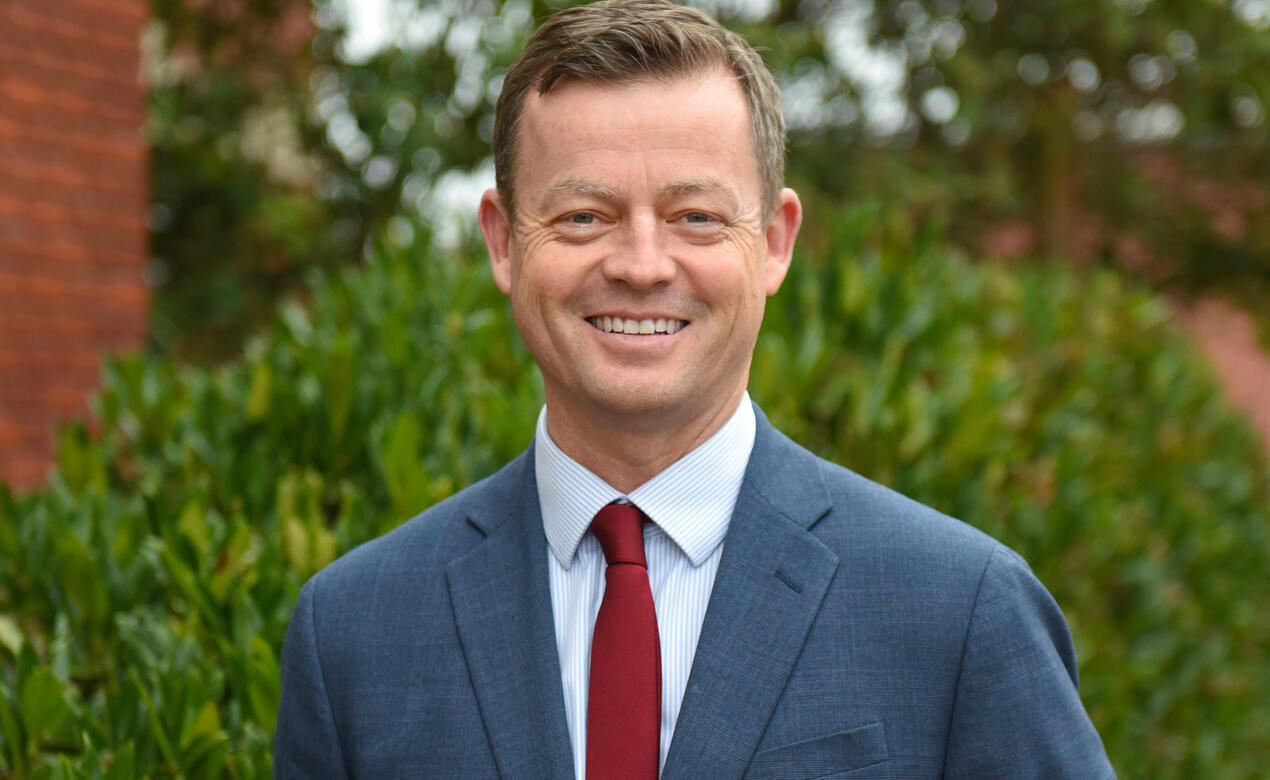 Those who know me know that I am a sports enthusiast, and a highlight of my role in the Middle School is watching the students represent our school in competition against other schools. I can often be found on the sideline or in the bleachers nervously cheering the students on. 
Recently, I had the pleasure of travelling to Abbotsford to watch our Grade 8 Boys Basketball team compete in their Provincial Basketball Championships. The team qualified for this championship by winning the Victoria title in the fall, which is a fantastic accomplishment in itself. 
Very few people will know that this same group of students did not win a single game in Grade 6 against any Victoria schools. They were enthusiastic, committed and had talent, but were unable to win a game. It would have been very easy for this group of students to be resigned to the fact that, despite their enthusiasm, losing would likely be their continued result should they continue to play. 
What transpired over the course of the next two years, however, is really quite remarkable. Through hard work, dedicated coaching, practicing during their free time and many other factors, this group of students developed into an almost unstoppable team. They became better individually, but they also became better as a group. To go from not winning a game to qualifying as the best team in Victoria for the provincials is remarkable – but it did not end there.
The actual provincial tournament presented an opportunity for these students to compete against the best players and schools in the province. It did not go unnoticed that our seven players were physically outmatched by their opposition and the schools that they competed against were, in some instances, five times the size of ours. Despite these challenges, there was no stopping our students. A Cinderella story unfolded. 
The team won their first game comfortably, and then faced a 14-point deficit to beat in order to make the semi-finals. Again, adversity presented itself in the form of a talented and physical opponent, but our players never gave up. They continued to battle and scrap for every little advantage, and they slowly chipped away at the deficit to take the win, repeating this accomplishment in the fourth quarter of the next game, and winning a spot in the provincial finals.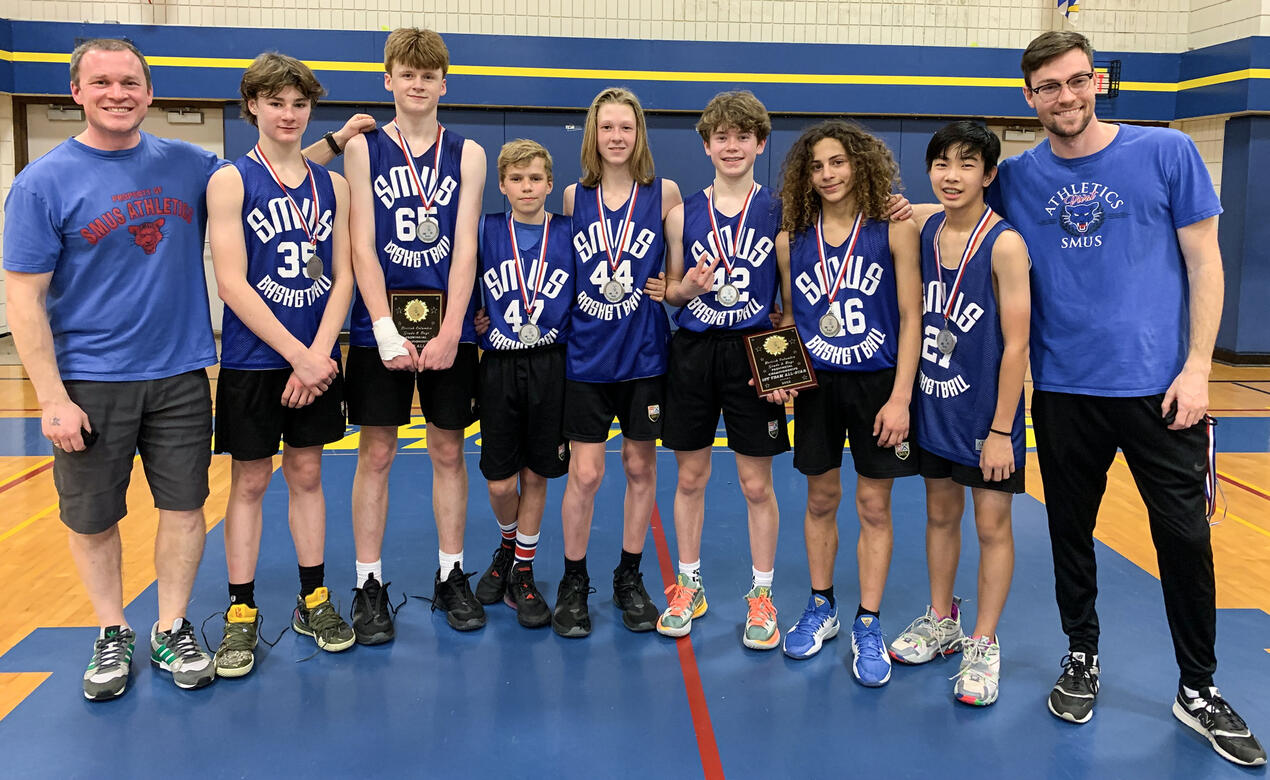 Matching up against the incredibly strong Vancouver College team, our players gave it their all, but unfortunately came up short. The better team won the final but there can be nothing but positive feelings and immense pride in our team's performance. They are the second best Grade 8 boys team in our province. This is a team that did not win a single game in Grade 6. What an incredible accomplishment, and what a demonstration of the resilience and strength of character that is hallmark in our SMUS students! 
What do we take away from this as a school and a community? That hard work pays off – particularly when faced with challenges, that teamwork allows us our best opportunity to be successful, and that sport provides us all with amazing experiences. 
These takeaways do not just occur in a sporting environment or even a competitive one. We have robotics competitions, music ensembles and concerts, drama performances, math competitions and in-class learning opportunities, just to name a few, that provide our students with the opportunity to take on challenges, work together as a team, and gain joy and confidence with their peers. 
I am incredibly proud of every student that represents our school. They do so with passion, pride and enthusiasm. Why do they do this? Because they feel connected to their peers and their school as a whole. The bond that they have with our school is incredibly strong and they know that whether they are facing a significant challenge as a team, or a smaller challenge as an individual, their whole community is there, cheering them on.