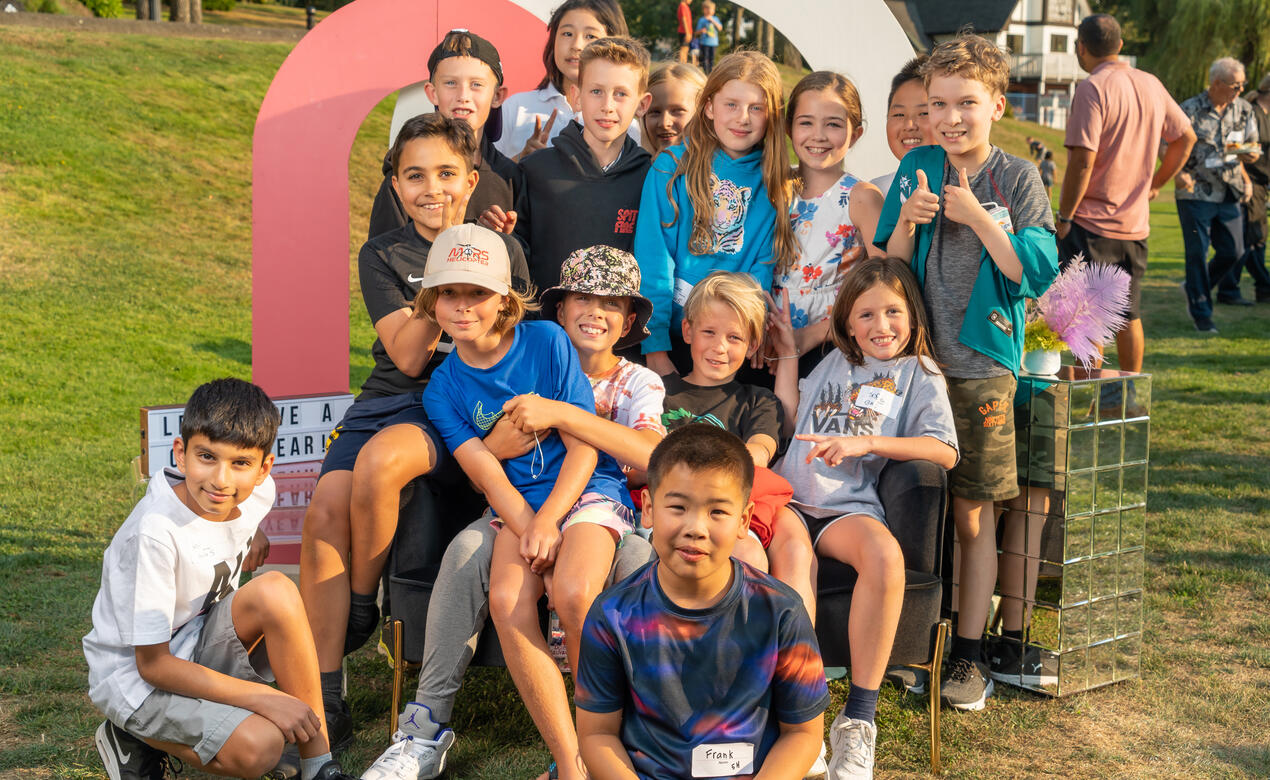 Our SMUS families – parents, siblings, grandparents – play a huge role in our community and in ensuring each student has a positive experience at the school. That's why the annual Junior School Family Barbecue serves as more than just a fun back-to-school celebration.
"One of the strengths of the Junior School is our community, and this event really sets the tone for creating an inclusive and welcoming community with children at the centre of it," says Becky Anderson, Director of Junior School. "We truly believe in parents as partners; we honour the role that parents play as their child's first teacher. So building that bridge between home and school is really important. It means that we can support the child together. That happens best when there is a strong, positive relationship between home and school."
The barbecue is a Junior School tradition and one that was important to prioritize as we begin this school year with fewer COVID restrictions than we had the last two years.
"We've had a couple of years where we haven't been meeting often in person and we haven't really been able to welcome parents into the school. We wanted to make sure the start of this school year was a celebration with parents and grandparents, faculty and staff, and all of the children together in a casual venue," Becky says.
As construction on the Junior School Annex is currently underway, the barbecue was hosted on the Richmond Road campus this year, which made the event extra special.
"It's important that our Junior School families see the Richmond Road campus as their campus, too, and to know it, be familiar with it and be able to enjoy the space," Becky says. "It was a really neat way for families to build a connection with the campus that their children will enjoy in the future when they move to the Middle and Senior Schools."
Photos from the event can be viewed and downloaded from the SMUS Photo Gallery. The photos are also on display in the Junior School foyer – and intentionally so.
"They're a visible reminder for students of the partnership between home and school. When young children see that we are all on the same page with them at the centre, it creates a feeling of safety and belonging that helps sets everybody up for success."