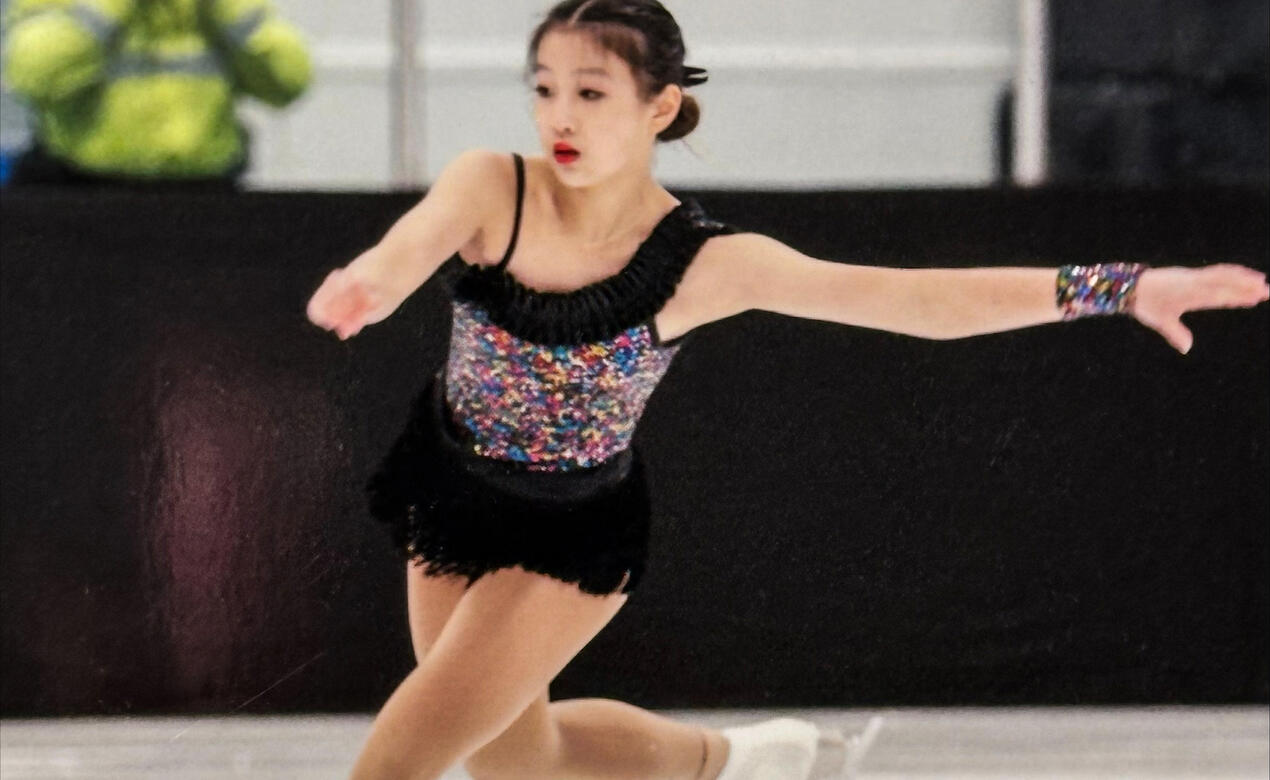 Four SMUS athletes are headed to Vernon over Spring Break to participate in the BC Winter Games, the province's largest amateur sporting event to support the development of young athletes.
Grade 10 student Stacy Zhu, and Grade 8 students West D., Yashita K. and Bella M. will all compete in their respective sports.
We sat down with each of the athletes to learn more about their sport, their experiences and the BC Winter Games.
Stacy Zhu, figure skating
Stacy credits her competitive side – wanting to be a better skater than her cousin – as being the spark that initially ignited her passion for the sport of figure skating. Now, more than eight years in and as she has moved through the ranks, she says she that competitiveness with her cousin has subsided, and loves everything about the sport itself.
"There's always something that you can learn. Even if you think your spins are great, you could always learn a new variation or make up your own," she says. "There's also something really special about gliding on the ice; there's nothing that compares to that feeling."
Stacy will compete in the Pre-Novice events at the BC Winter Games, in both the short program and the free skate. It will be her second time at the BC Winter Games, first attending in February 2020 as a Grade 7 student athlete.
"It was really fun. I made new friends with some of my competitors, which is really nice," she says, adding that it's nerve-wracking competing at such a high-profile competition. "It's just about going out there and skating what you think is your best, and not worrying about other people."
In addition to the BC Winter Games training, this weekend (March 18 and 19) Stacy will participate in an unforgettable experience for any young skater: she's performing with Canadian figure skating legend Kurt Browning for three shows in Victoria. (Get your tickets here.)
"It's really amazing just to watch him in general, and I feel like this opportunity will push me, because of course I want to impress him. It's amazing to meet someone like him and have the chance to do this with him!"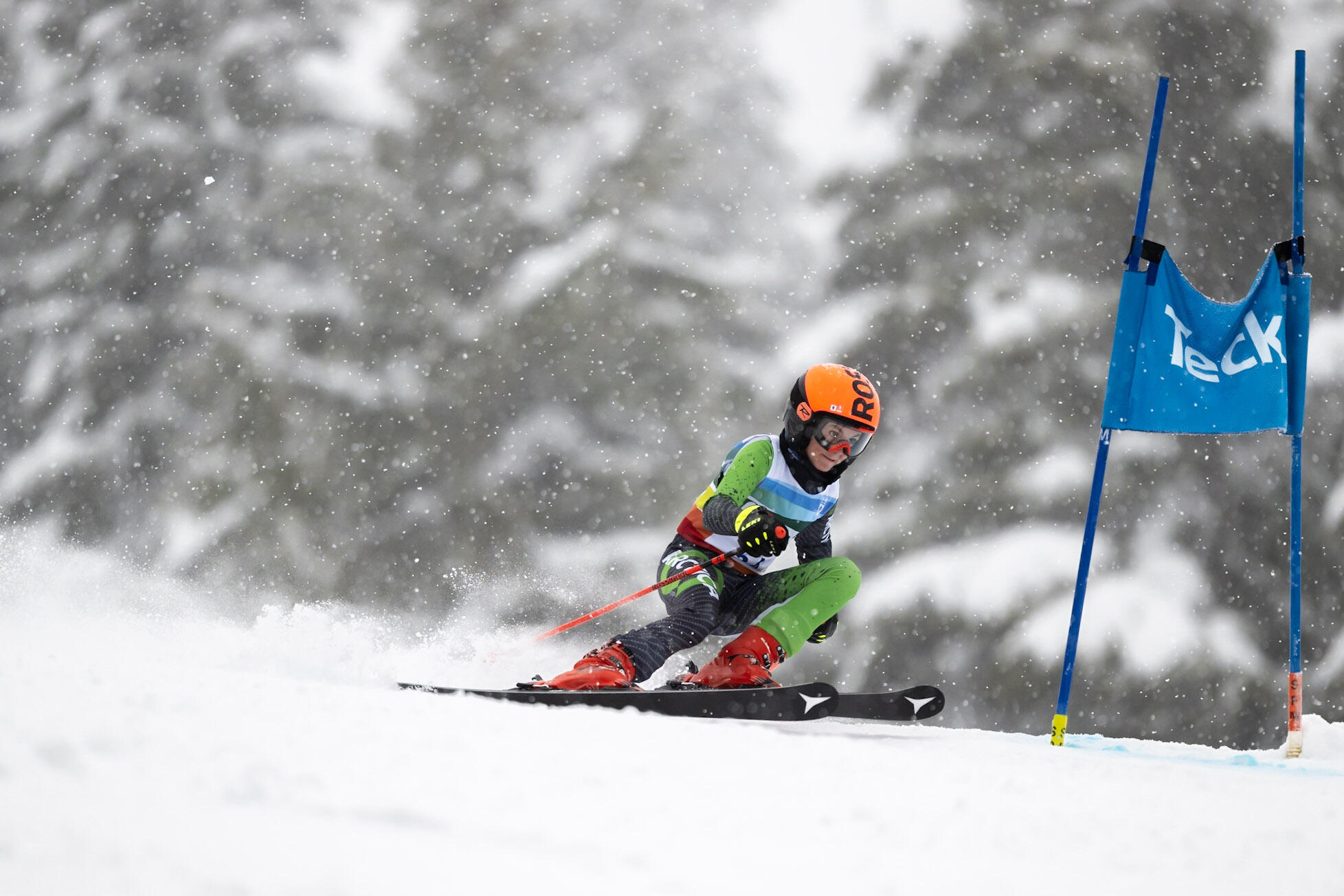 West D., alpine skiing
West loves travelling fast. Whenever he would ski with his family "we would always push each other to go our fastest," he says. 
Two years ago, West moved from recreational skiing into competitive skiing. He says the growth he has seen in such a short amount of time has been significant.
"When I transitioned into slalom and giant slalom I had to really work on my technical ability and my form more than my speed. I realized that the development of my form and technique led to me being faster," he says.
Beyond enjoying the speed that comes with alpine skiing, West is quick to recognize the other skills that he had gained from the sport.
"You have to build confidence to get close to the gates or to hit the gates," he says. "But once it happened, now I hit every gate. The confidence is there now, and I think it's helped me become confident outside of skiing, too."
West qualified for the U14 category at the 2022 BC Winter Games last season, but the games were postponed to next week. Qualifying, he says, "felt like confirmation that my hard work is paying off."
West is looking forward to a new event called duel slalom, where he and another competitior race at the same time.
"There'll be two identical courses so the first one to finish wins. I'm excited for that head-to-head feel, which skiing normally doesn't have."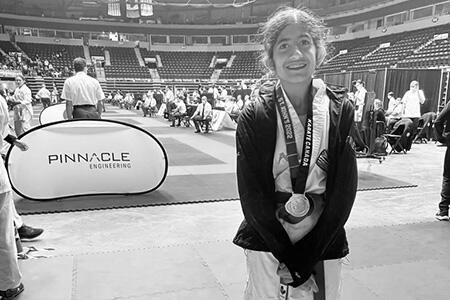 Yashita K., karate
Four days a week, you can find Grade 8 student Yashita K. at her karate club after school, hard at work training for competition.
"I spend a lot of time there," she says. "Training is not just karate, it's a lot of preparation. We usually start with warmups, sometimes we do sprinting or weight training, and we do karate."
Yashita has been in karate since Grade 1, first participating in an after-school program that introduced her to the two divisions of karate: first to kata ("where you perform a routine") and then kumite ("where you spar with people"). For the last few years, she has focused primarily on sparring, and she says she has really enjoyed it.
When she qualified for the BC Winter Games, she says it was "really exciting" because many of the older students in her club have gone to the Games before, and she now gets to enjoy that opportunity, too.
"I'm pretty excited about it, but I'm kind of nervous as well. There are a bunch of people who I've already fought before, so it's going to be cool to do that again, but in a different and really large space," she says. "I know it's going to fun!"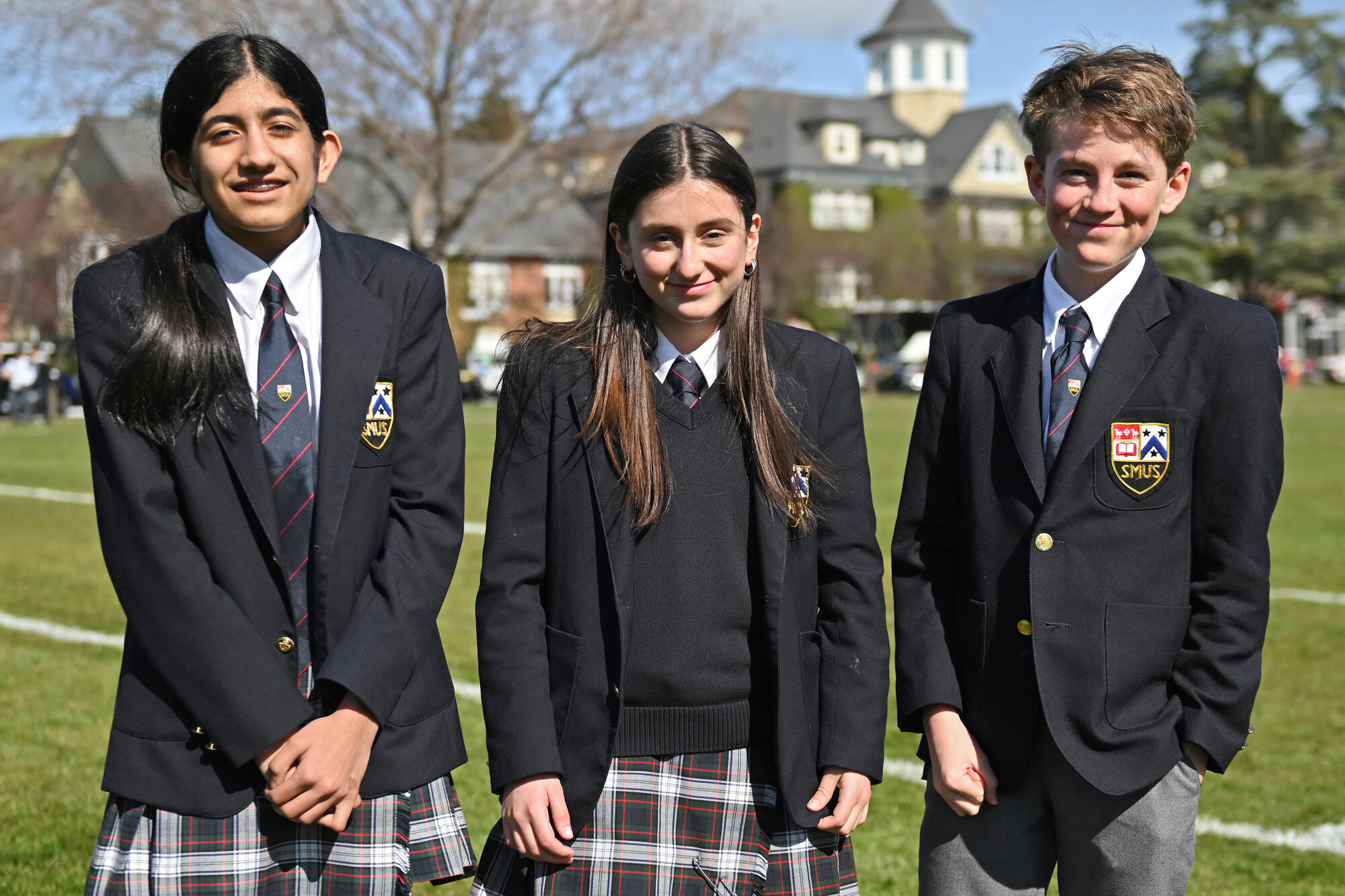 Bella M., freestyle skiing
When she's not at school or en route to Mount Washington, Bella M. can be found in the air above the ski hills.
The young freestyle skier says she loves being in a sport that has so much variety in what you can do and where you can go.
"There are three different categories. First there's moguls, which is just bumps that you hit as fast as you can. Then there's big air, where you're trying to hit the biggest jump you can with the coolest trick you can do. And then there's slopestyle, which involves rails, boxes and jumps – that's my favourite event."
Bella has been a skier since she was 6 but started to take the sport seriously, transitioning into freestyle skiing, two years ago.
"[At competitions] they're looking for your skill in the air, rather than your skill on the snow. So at first it was really hard. I spent the first year just building confidence to hit large jumps," she says. "Then I started learning tricks. Once I got into it, it's felt totally different from regular skiing."
She says it wasn't until recently – well after qualifying for the BC Winter Games – that she realized how big of an event the Games are.
"At first I just thought it was going to be like another competition, but as we've had meetings and I've learned that only about 800 athletes go, I've become super stoked and I'm really looking forward to it."
Good luck to all four of our athletes competing at the BC Winter Games.