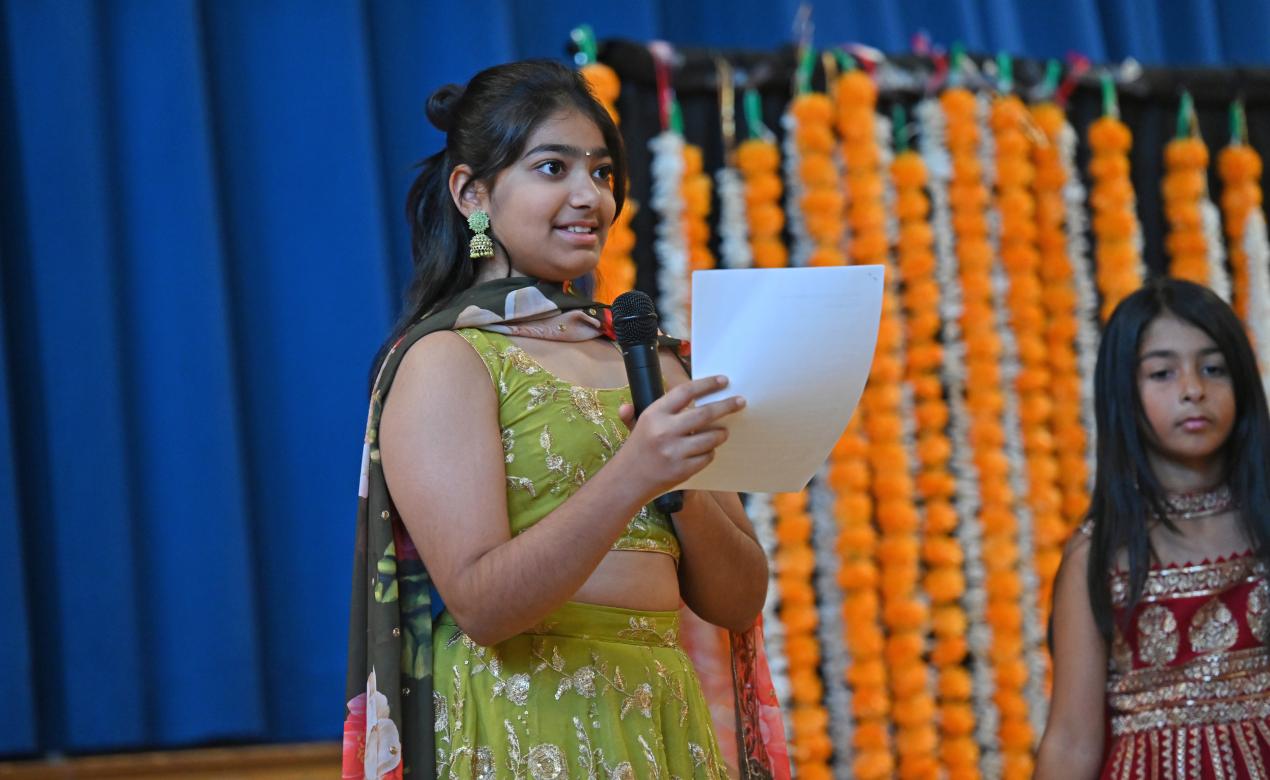 On Monday, our Junior School came together to celebrate Diwali, with a beautiful celebration led by our young students and supported by our parent community.
Students from Kindergarten to Grade 5 lit diyas, spoke about the importance of Diwali in the Indian culture, and shared with their schoolmates their favourite customs and traditions.
Below, find more photos from the event, and read our students' favourite Diwali traditions.
"Our family decorates by making Rangoli out of colored rice or sand. They are beautiful, geometric designs." – Lyndon and Victoria
"In our family we go to my grandmas and have fireworks and sparklers in the backyard." – Kaia and Ahlia
"A pandit, who is like a priest, comes to our house to perform a ritual or prayer called a puja. They teach us about Diwali, we pray and put red ink on our foreheads. We also wash gold and silver coins in milk to bring wealth to the family." – Kiara and Aanya
"For us it is all about the food and giving the food to the gods in order to bless the family." – Rakshith
"In my family we eat a lot of special foods and treats. One of them is gulab jamun." – Zara
"My mom invites lots of people over to visit and eat delicious food. My favorite is paneer." – Beckham
"We always put up lights on our front deck and light candles on the mantle." – Ashwin
"We invite a lot of family and friends over and we eat a lot and have lots of sweets." – Harrison
"We dance a lot during Diwali and we practice at the temple." – Ramana