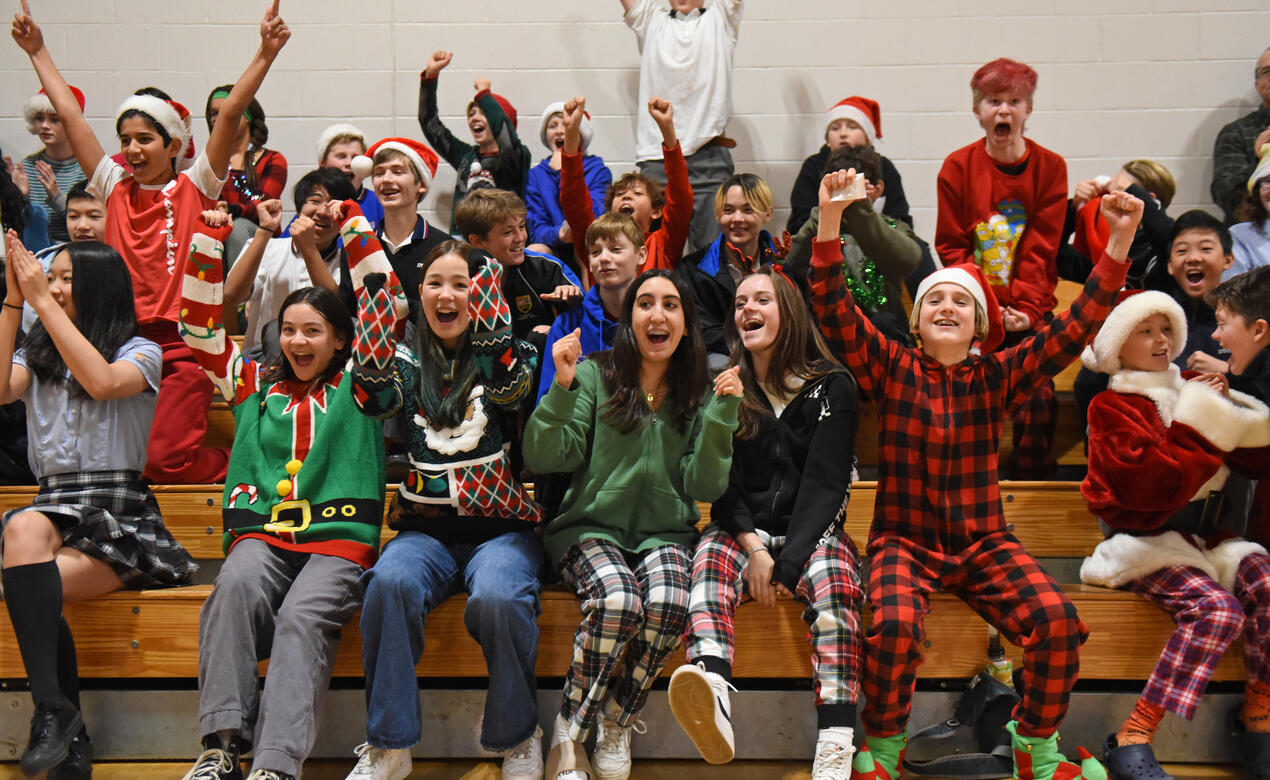 The week leading up to Winter Break is always full of fun festivities – and being together as a community is a big part of these events.
This year our school hosted concerts, games, assemblies and more to celebrate the final days of school in the 2022 calendar year, and to mark the start of well-deserved time off for our students, faculty and staff.
At the Junior School, our youngest students hosted a Primary Christmas Concert (which you can watch in full here), followed by a special visit from Santa.
At the Middle School, the annual Reindeer Games were held on the last day before the break. Students played a variety of group games to help get them into the holiday spirit.
The Senior School held the annual Shergold Pancake Breakfast, in memory of Stephanie '03 and Chuck Shergold, two SMUS community members who passed away in 2005 and have left a lasting impact on our school.
And after 1,092 days, the whole school gathered in the double gym for the All-School Christmas Assembly and an afternoon of music and fun. Amazing performances from our students and teachers, as well as beloved retired staff member Mr. Tony Cordle for his rendition of "The Christmas Song," were among the highlights. The event ended in traditional spectacular fashion, with a raucous version of "The 12 Days of Christmas."
Check out photos from some of the events below, and see hundreds more on the SMUS Photo Gallery.
We hope you have a wonderful and relaxing Winter Break.