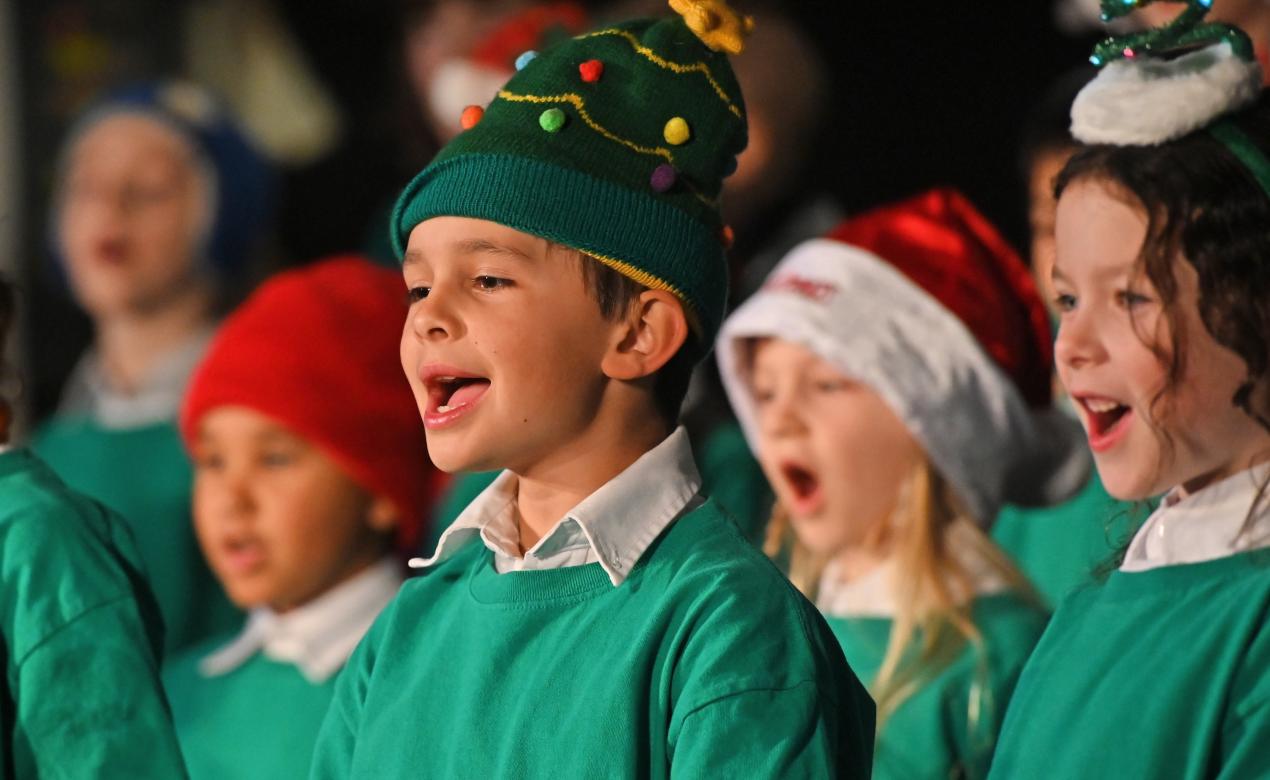 After weeks of practice and rehearsals, our youngest Junior School students excitedly took to the stage this week to perform in a beautiful and fun Primary Christmas Concert.
The show featured our Kindergarten, Grade 1 and Grade 2 students, as they performed songs from "A Charlie Brown Christmas," songs inspired by "'Twas the Night Before Christmas," and well-known songs adapted to have a Christmas twist.
Thank you to Junior School music teacher Christopher Smith for all of his work preparing the students for the concert, as well as French teacher Stephanie Geehan '95 for teaching the students "Vive le Vent" – a French version of "Jingle Bells."
And a huge thank you to Junior School teacher Lindsey Ashton for recording the show to share with our families. We hope you enjoy watching it!