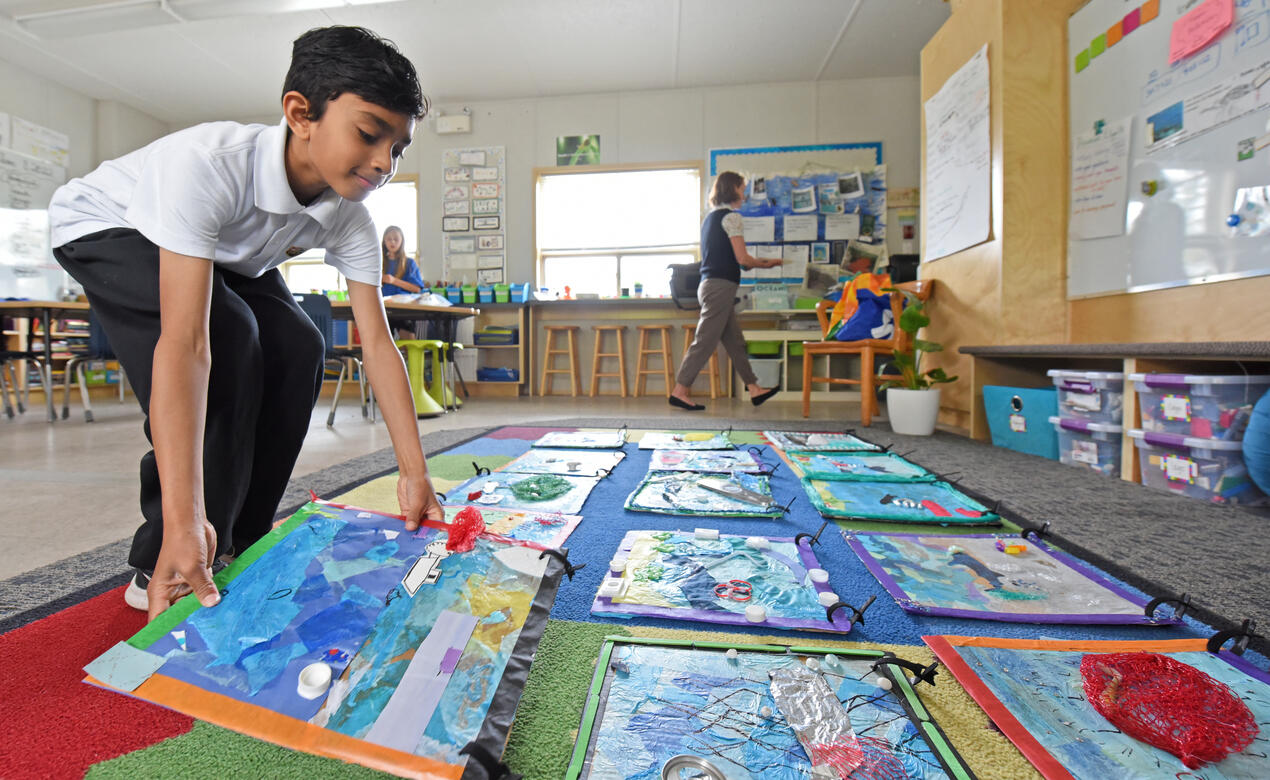 By Hannah B. and Maya K., Grade 4 students
This term, the Grade 4s have enjoyed learning about the ocean, its majestic creatures, and its biggest threats. There were four ocean threats we could choose to dig deeper into: climate change, plastic pollution, overfishing, and noise pollution. We had experts come in to talk about these particular ocean threats and help us learn about them.
Some ways we have learned about the ocean are by reading books, watching videos, and enjoying several Seaquaria presentations. We even had guest experts from our parent community. We learned about how to be great persuasive writers, then we each wrote a persuasive speech to encourage people to help our oceans and to start thinking about using resources wisely. In digital skills, we recorded our persuasive speeches in the form of a podcast. 
Finally, we created a multimedia poster that used recycled and repurposed materials. A QR code was included on the poster for the public to hear our podcasts and learn more about ocean threats and what the solutions are. 
These posters are on display at Hillside Shopping Centre for people to enjoy from June 10-12 as part of World Oceans Week. They are set up in the centre of the mall just outside of the food court.
The Grade 4 classes really learned a lot from the ocean unit. We have learned that our voices matter and we can make a positive change in the world! We would like to say a big thanks to our amazing teachers and the experts.