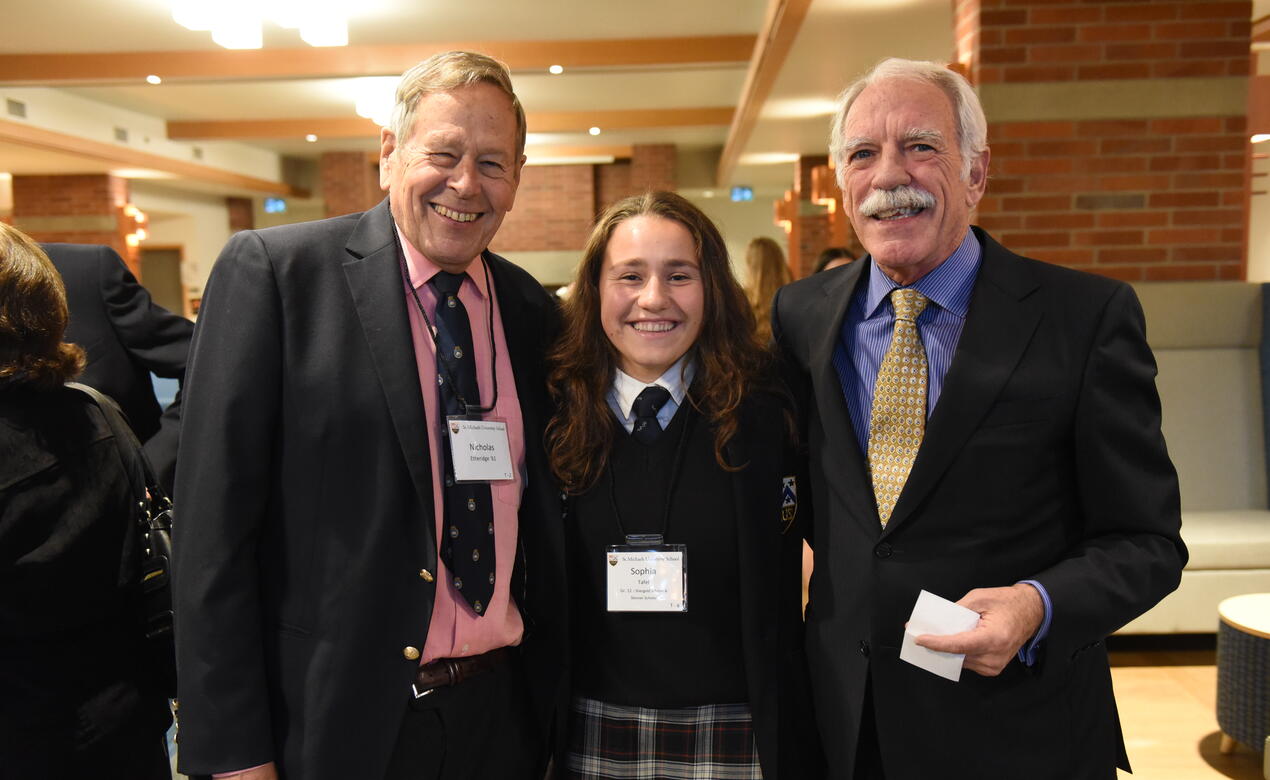 St. Michaels University School offers a world-class education and that not only requires exceptional faculty, programs, and facilities, it also demands a diverse socio-economic student body. Having a talented range of students, regardless of their backgrounds, is one of the hallmarks of great schools and it's a vital part of the SMUS experience.
Financial assistance is given to students in the form of financial aid bursaries and scholarships. There were 204 bursaries awarded in the 2017–18 school year; 187 of those were based on need, with the remaining given as merit scholarships for outstanding academic achievement.
In total, more than 22% of SMUS families receive financial aid annually and we don't intend to stop there. We have ambitious plans to increase the percentage of students receiving financial aid.
Support through Endowment
The Quail Rock Award is one of the 48 funds that make up SMUS endowment. Most of these endowment funds are dedicated to the school's strategic priority of financial aid.
Terry and Bill Harper , parents of Nicola '02, Alec '04 and Gillian '08, established the Quail Rock Award to demonstrate their firm belief in the importance of financial assistance; not only in the benefits a SMUS education provides for deserving students and their families, but also for the school community.  They believe deeply that service and the impact of giving back is immeasurable in the lives of others.
"It's important for a school to be representative of its community. We are trying to build the best environment for young people to be successful and composition of their peer group is incredibility important to that. We need to make SMUS accessible now and in the future," says Hugh McGillivray '64, who supports the Timmis, Wilson, Walsh and Skinner Endowments that have funded a total of 44 students.
Teaching the Value of Philanthropy
With our endowment funds now valued at more than $14 million, the impact is significant. Paired with the funds raised for financial aid through our Annual Appeal, we can make SMUS a reality for many more deserving students.
"A school such as SMUS is a privilege to attend, but that doesn't necessarily mean that only the privileged should experience it," says Rani Dhillon, a mother to three SMUS alumni and a longtime supporter. Rani, a past board member and an advancement committee member, says it was important for her to instil in her children, Ajit Singh '07, Himat Singh '08 and Avnashi Singh '15, the benefits of philanthropy.
Financial aid programs at SMUS play an important role in the lives of its recipients, both past and present. Not only do they provide deserving students with an outstanding education, but it is also instrumental in helping them reach their full potential. With continued support of our parents, alumni and past parents, financial aid will have an impact on the success of individual students and the SMUS community for many years to come.
To help us grow financial aid at the school, please donate to our Annual Appeal in support of Financial Aid Now.
Visit www.smus.ca/annualappeal for more information and to make a donation.