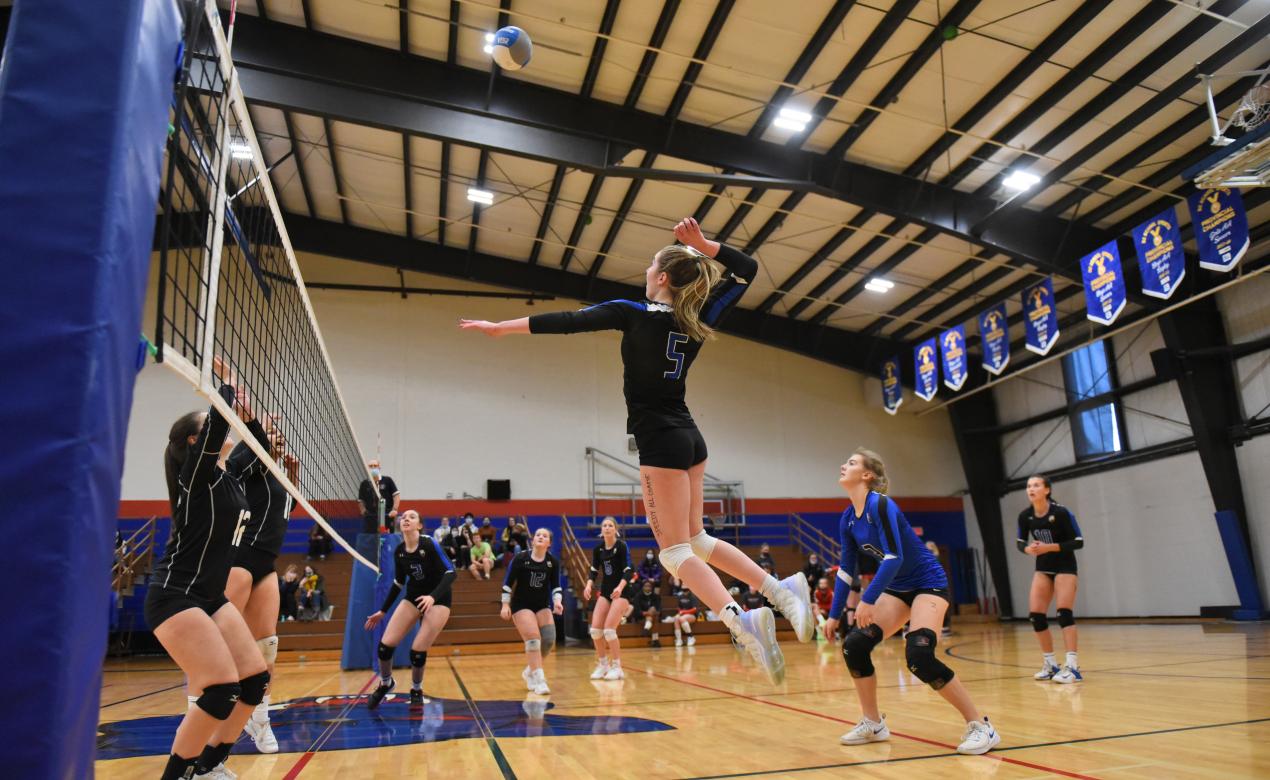 View the schedule and check results from the tournament hosted by SMUS on October 21 and 22, 2022.
Tournament Format
The competition will feature two pools of four teams each.
Teams will be placed in either Pool A or Pool B.
The designations 1-4 do not imply seeding.
Teams will play round robin in their pool to determine final pool rankings.
Playoffs will feature a quarter final, semi-final, and final format with a consolation bracket.
| POOL A | POOL B |
| --- | --- |
| 1. Crofton House | 1. York House |
| 2. BCS "B" | 2. BCS "A" |
| 3. Mulgrave | 3. Collingwood |
| 4. SMUS | 4. Southridge |
Friday, October 21
| TIME | COURT A | COURT B |
| --- | --- | --- |
| 12 pm | York House vs Collingwood | BCS "A" vs Southridge |
| 1:10 pm | Crofton House vs BCS "B" | Mulgrave vs SMUS |
| 2:20 pm | York House vs BCS "A" | Collingwood vs Southridge |
| 3:30 pm | Crofton House vs Mulgrave | BCS "B" vs SMUS |
| 4:40 pm | York House vs Southridge | BCS "A" vs Collingwood |
| 5:50 pm | BCS "B" vs Mulgrave | Crofton House vs SMUS |
To view Friday's pool play results click here
Saturday, October 22
| TIME | COURT A | COURT B |
| --- | --- | --- |
| 9 am | #1: 1st A (Crofton) vs 4th B (Collingwood) | #2: 2nd B (Brentwood A) vs 3rd A (Mulgrave) |
| 10:20 am | #3: 1st B (York House) vs 4th A (Brentwood B) | #4: 2nd A (SMUS) vs 3rd B (Southridge) |
| 11:40 am | #5: Loser 1 (Collingwood) vs Loser 2 (Mulgrave) | #6: Loser 3 (Brentwood B) vs Loser 4 (Southridge) |
| 1 pm | #7: Winner 1 (Crofton) vs Winner 2 (Brentwood A) Semi | #8: Winner 3 (York House) vs Winner 4 (SMUS) Semi |
| 2:20 pm | #9: Winner 5 (Collingwood) vs Winner 6 (Southridge) (5th/6th) | #10: Loser 5 (Mulgrave) vs Loser 6 (Brentwood B) (7th/8th) |
| 3:30 pm | #11: Winner 7 (Crofton) vs Winner 8 (York House) (Gold) | #12: Loser 7 (Brentwood) vs Loser 8 (SMUS)(Bronze) |